Giving a kitchen a new look is an expensive investment that happens once a decade, not every season. To get that refreshed "new" feel, small aesthetic changes like a new dish set, the perfectly soft and absorbent towels and measuring cups that look super expensive (but are under $15) go a long way.
Thyme & Table's line of home goods launched in 2018 but really picked up steam over the pandemic as more people cooked (and showed off their plates) on social media.
So if you've been curious about incorporating copper, but don't to invest in a set of pots quite yet, this line is the perfect in-between of practical and pretty. It looks like the kind of home goods you'd find when perusing the aisles at a certain bullseye big-box store south of the border, but it can be found right in B.C. at Walmart.
WORTH ITS WEIGHT IN GOLD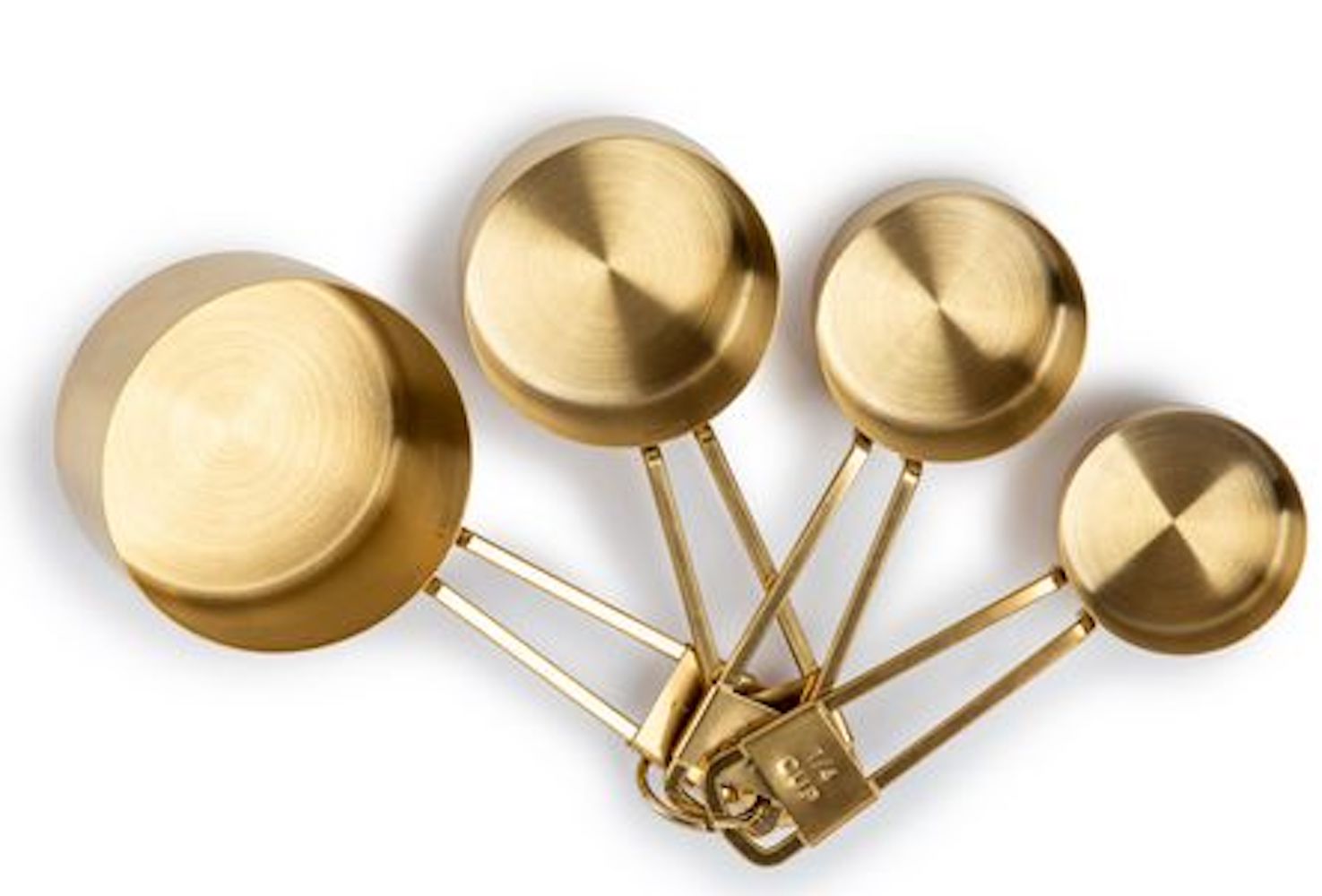 This stacking measuring cup set in gold are dishwasher-safe and the right shape and size for everyday recipes (1/4 cup-1 cup portions). At just under $15, it's an easy way to make doling out dry goods feel really fancy. Thyme & Table Measuring Cups, $14.97 at Walmart.
A DRAMATIC SERVING DISH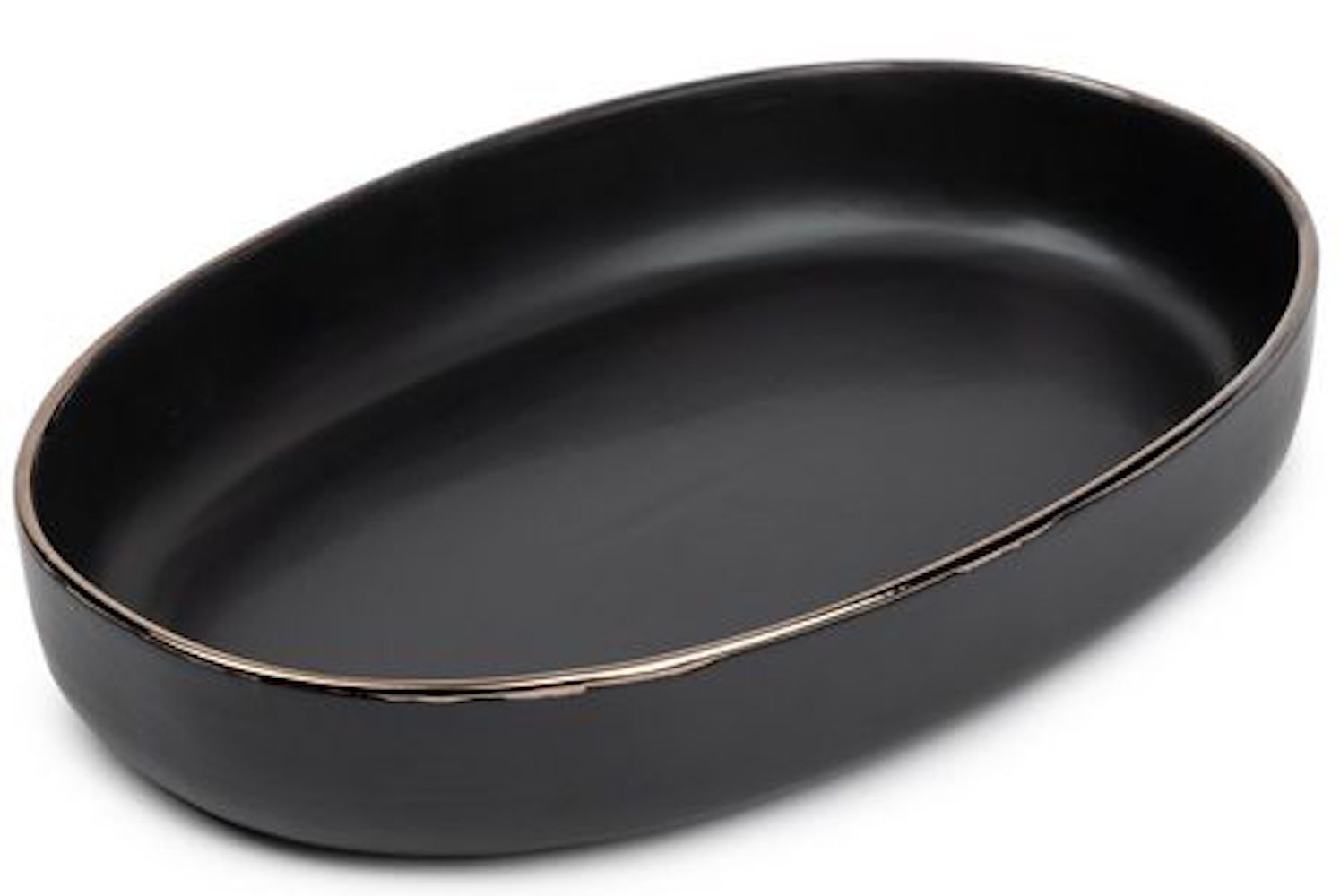 White serving platters are standard and expected, which is why this black oval dish has made our list. An entire set could be a bit too much, but one piece is the right touch of moodiness for a tablescape. This one is dishwasher-safe but shouldn't go in the oven. Onyx Serving Platter, $29.98 at Walmart.
WE KNEAD IT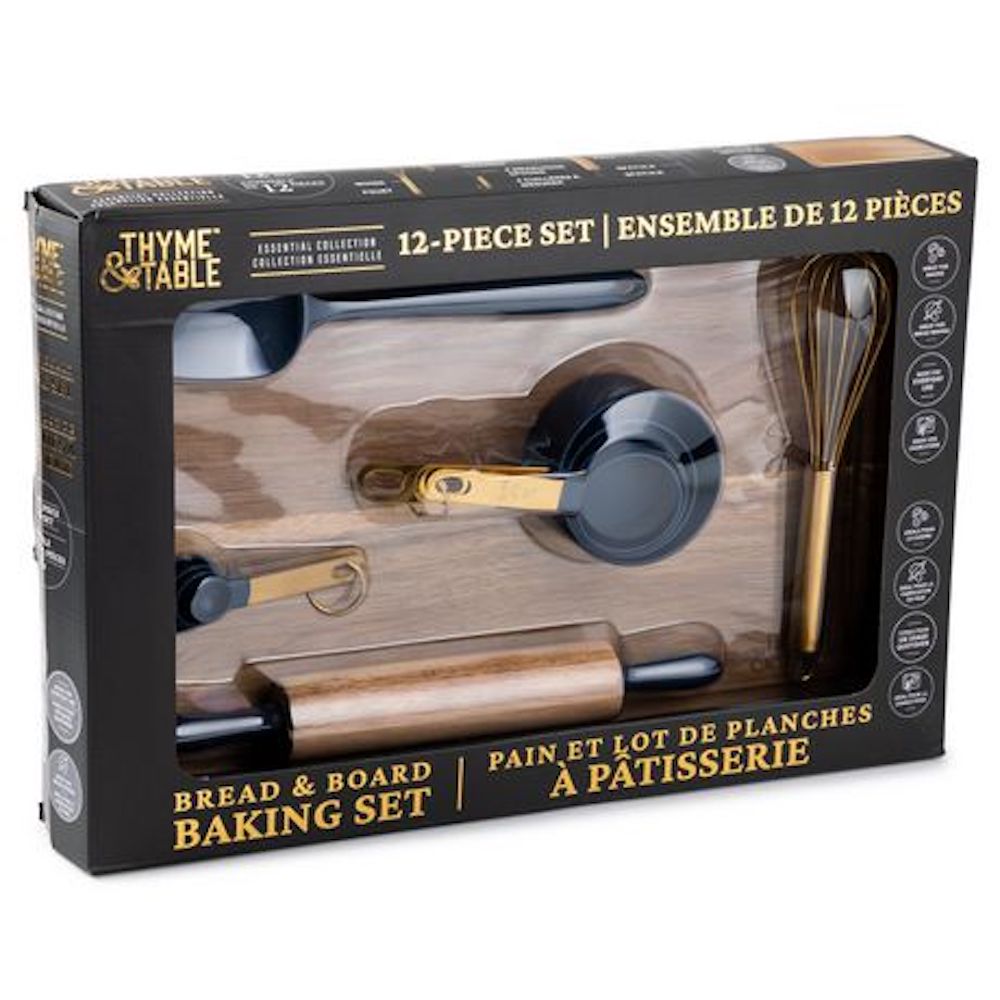 If baking bread has turned from a hobby into a habit, this complete bread baking set includes an acacia cutting board, rolling pin, black spatula, gold whisk, and black-and-gold measuring cups and spoons. This would make an excellent housewarming gift for someone. Twelve-piece bread and board baking set, $44.97 at Walmart.
FANCY PANS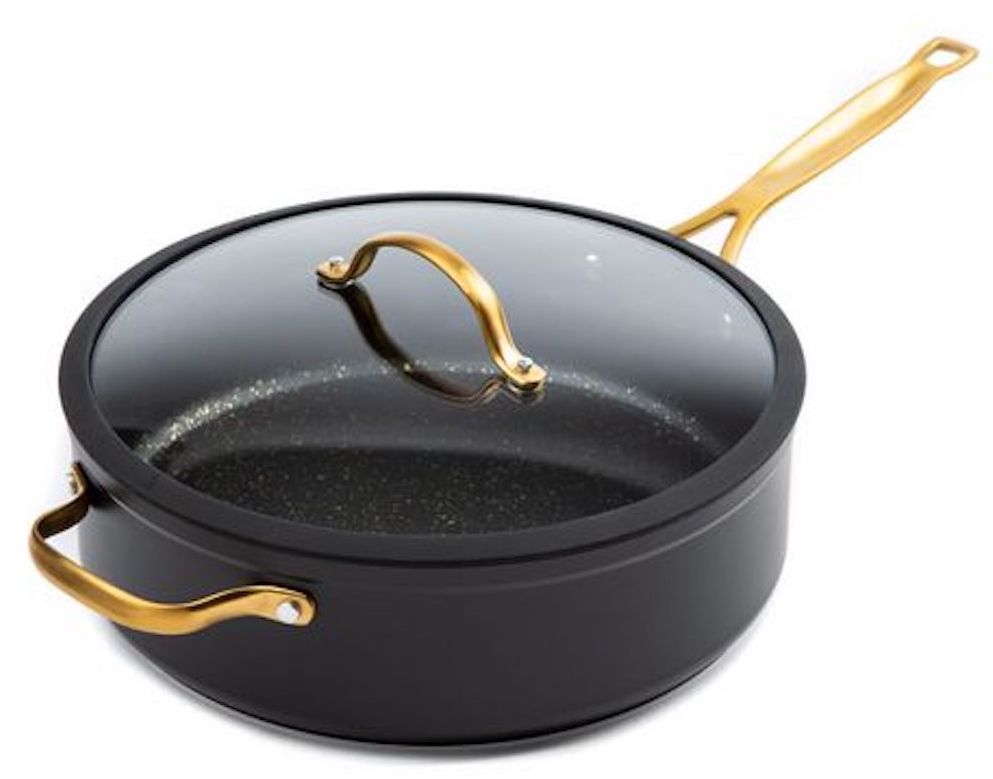 Sure the gold accent is an eye-catching change from the regular silver handles on pans, but we also appreciate that this deep, 5-quart pan is handy for quick frying (like eggs and pancakes) with a glass lid and depth made for sauteing. $34.97 at Walmart.
DISH SETS THAT DO THE MOST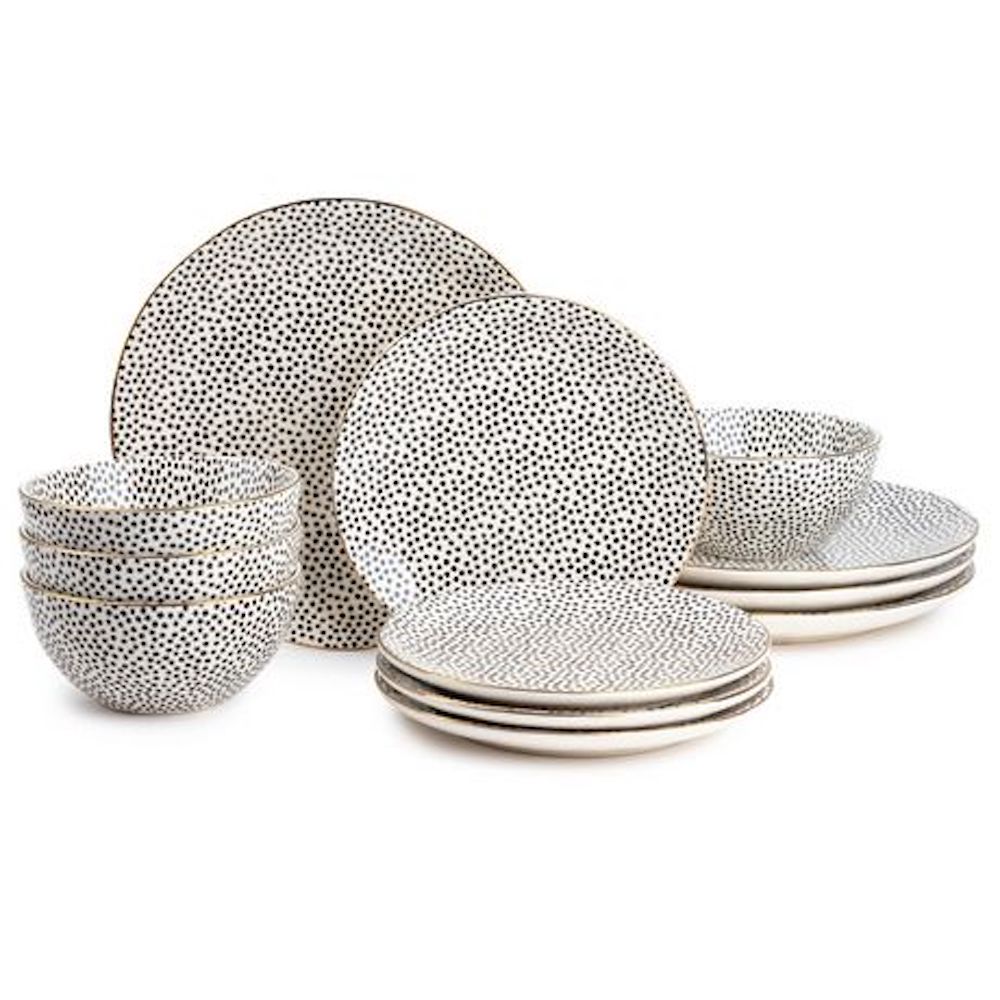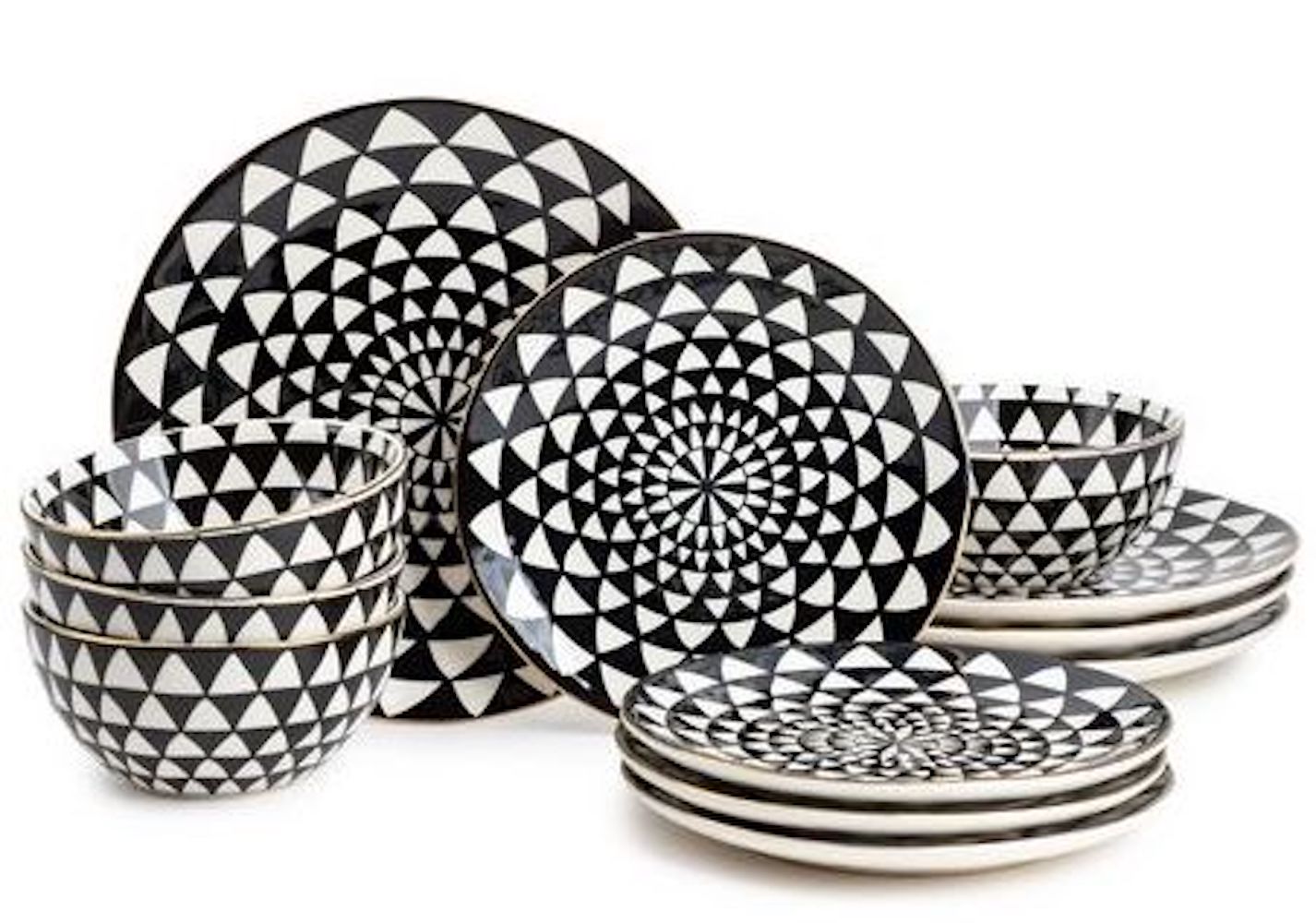 At under $80 for four place settings, these stoneware sets look more expensive than they are. There's two different black-and-white styles from Table & Thyme that pop: the dotted dishes with delicate gold trim and the bold geometric pattern. If the look is a bit too much for every day, buying single dishes to use as accent décor works, too. $79.97 at Walmart.