Massey Theatre is set to welcome families to a world of laughter and creativity with Dog Man: The Musical, a vibrant production based on Dav Pilkey's globally bestselling series.
Dog Man creator Pilkey is known for creating iconic characters like, Captain Underpants' Ricky Ricotta, Cat Kid and of course, Dog Man—a character who is part dog, part man, and all hero fighting crime.
The show, scheduled on Oct. 28 and 29, 2023 with performances at 1:00 p.m. and 4:00 p.m., is a product of the brilliant collaboration between Kevin Del Aguila and Brad Alexander.
This duo, with their history of crafting Emmy-winning series such as Peg + Cat and Clifford The Big Red Dog, has created a musical adventure that encapsulates the hilarity and heart of Pilkey's beloved characters. Directed and choreographed by Jen Wineman, the musical is an engaging journey into a world where imagination knows no bounds.
"There aren't a lot of theatre productions made for kids to see," Performing Arts Programming Director Fleur Sweetman says.
"This is a great, easily accessible opportunity for kids to come and experience the theatre, with characters from a book they probably already know."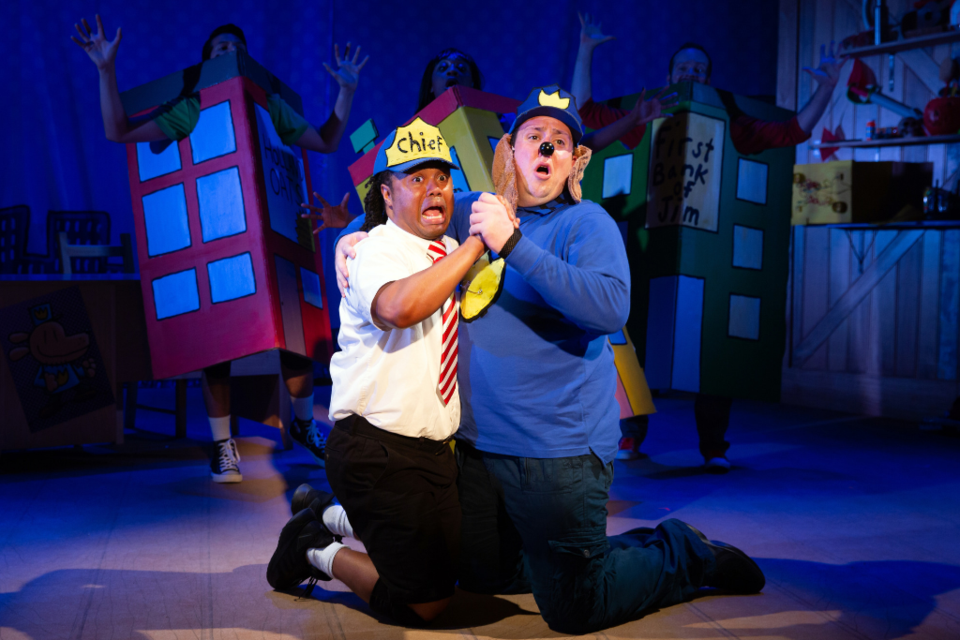 ​Dog Man: The Musical follows the tales of best friends George and Harold, who decide it's time to elevate their comic-creating skills by writing a musical about their favorite character, Dog Man. The narrative unfolds as Dog Man, equipped with the head of a dog and the body of a policeman, combats Flippy the cyborg fish and his army of Beasty Buildings, and faces Petey, the world's most evil cat. It's a race against time as George and Harold strive to complete their show before lunchtime.
"This is an excellent and incredibly fun production. Kids will be laughing and having a fantastic time," Sweetman says.
But the excitement doesn't stop at the musical. Massey Theatre is also hosting a Children's Graphic Novel Writing and Illustration Festival, offering a unique opportunity for young aspiring artists aged six to twelve to create their own graphic novel. Award-winning animation director, and acclaimed author and illustrator Jeff Chiba Stearns will lead a three-hour workshop, allowing kids to explore the realms of character creation and graphic novel writing.
"The idea is for them to have some skills to take home and be inspired to create on their own," Sweetman says.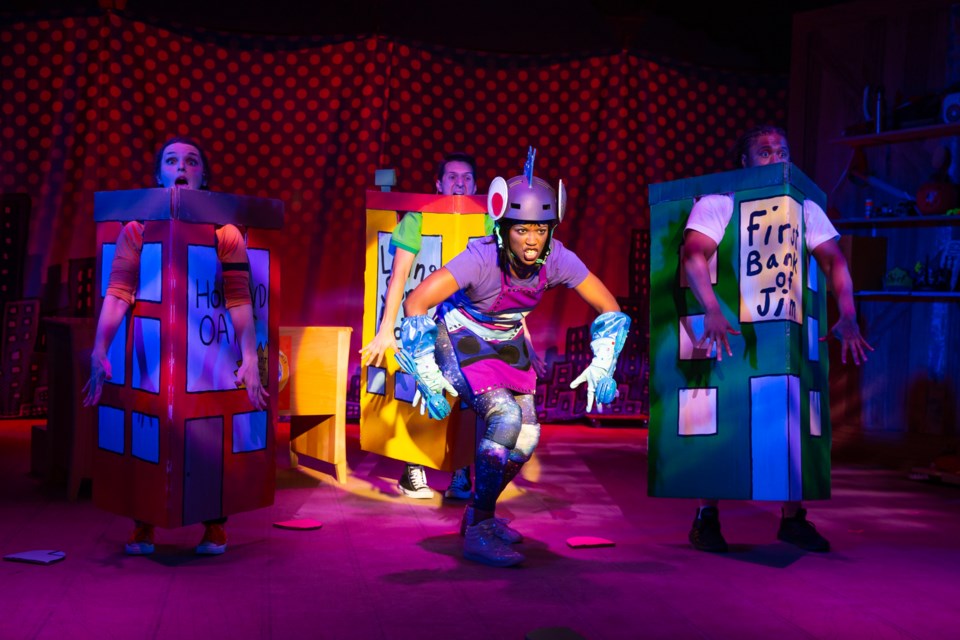 ​Supported by the City of New Westminster and the Province of British Columbia, this festival is a golden opportunity for families to celebrate one of their favorite book series.
Early bird registration is open until September 30th, and each registration includes a ticket to see Dog Man: The Musical. It's a call for all young creatives to join in, explore, and have an experience where creativity knows no bounds.
"This is a great opportunity to connect with the arts and have families spend time together," Sweetman says.
To learn more and get your tickets today, visit www.masseytheatre.com/event/massey-presents-dog-man-the-musical.