Poppy, umbrella and maybe a really good winter coat.
That's what New Westminster residents will need to bring to a Remembrance Day ceremony this weekend, according to an early weather forecast.
Weatherhood is calling for an above 90 per cent chance of rain between 20 and 25 mm on Saturday morning, Nov. 11 — and the downpour may also be mixed with some snow.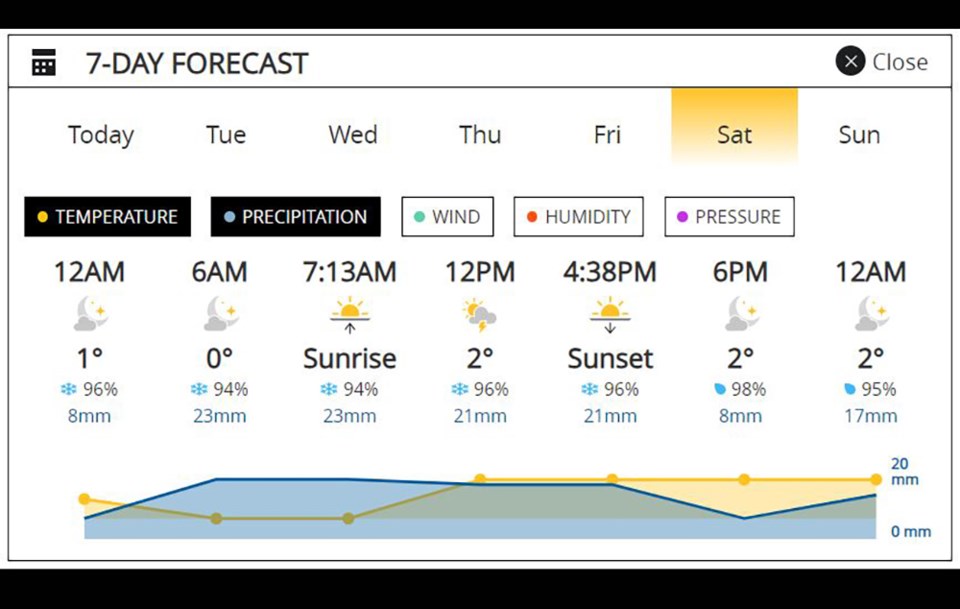 This is especially the case for the 11 a.m. hour when residents will observe and recognize military members.
Weatherhood says thunder may also be in the mix for Saturday, and potentially some sunny breaks, coupled with northwesterly winds of 20 km/h.
Temperatures in New West on Saturday may hover between 0°C and 5°C.
Meanwhile, Weatherhood is anticipating the mix of rain and snow continue in the days leading up to Remembrance Day, including tonight, Nov. 6, with showers bringing down up to 10 mm.
Wednesday, Nov. 9, will be the break in the week with a less than 25 per cent chance of precipitation, but the mercury may fall to -5°C.