On September 9, from noon until 6 p.m., Recovery Day BC takes place in uptown New West.
A free, all ages street festival like no other, over 50,000 people attended last year, and even more are anticipated this year.
Susan Hogarth, board member and treasurer of Recovery Day BC, says "It's just an amazing event because we celebrate all pathways to addiction recovery, no matter how you choose to recover and find your best quality of life."
With a focus on raising awareness to individuals who are struggling, their families and friends, including children, the festival celebrates healing and recovery, "and that it is ok to ask for help," says Hogarth. "We need to recover out loud, so people don't suffer alone. We have become one of B.C.'s biggest and best free street festivals with so much free entertainment, as well as a resource sharing Lower Mainland health information."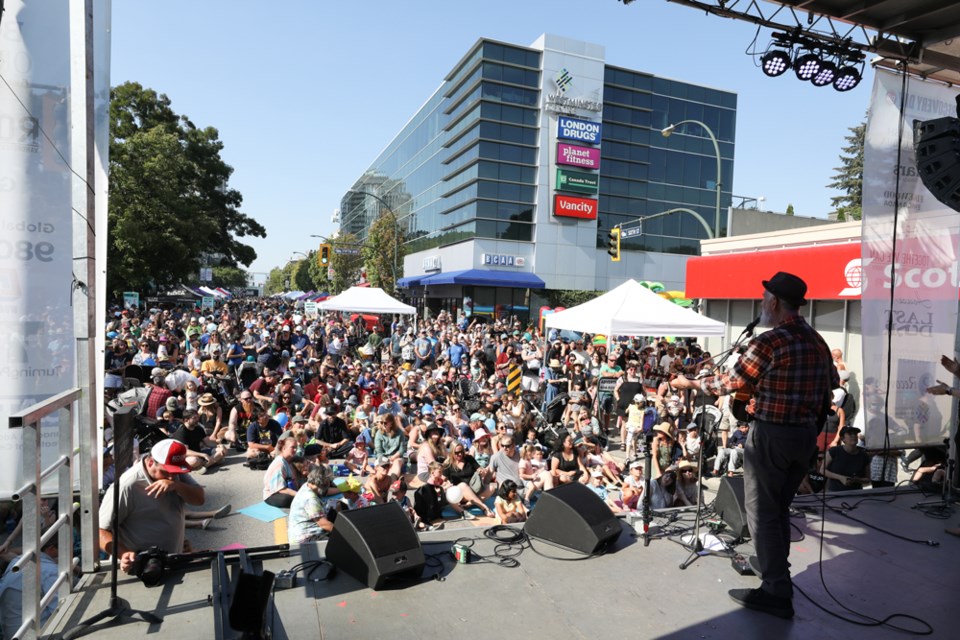 With 170 booths that offer information and support about the wide variety of pathways and options regarding addiction recovery, the festival aims to shake off the stigma attached to the disease. Folks are reminded that addiction is very much a part of mental health, healing is possible, and the success stories should be celebrated.
In the spirit of celebration, the festival has grown to take over even more of the New West areas between 6th Avenue and 6th Street, with entertainment on four stages, 20 food trucks, artisans, vendors and a large free kids zone.
The musical headliner this year is legendary, Grammy nominated Canadian band Glass Tiger. Four stages throughout the festival will feature all kinds of bands and entertainers throughout the day, including a Hip tribute band, Cakewalk, Beauty Beats DJ and Dr. Stangelove – just for starters.
The kids zone will keep little ones having a blast, with bouncy castles, performers, clowns and a stage dedicated to their fun. "I feel like this is something we do really well," says Hogarth. "We engage families to participate. All families have been touched by addiction in some form or other. Our festival is substance free, non-smoking (however there are dedicated smoking sections) and a place for kids to be safe, and parents not to be concerned about drugs and alcohol." Children's entertainers Will's Jams, Penny Pom Pom and The Myrtle Sisters are just some of the fun musical acts.
"We want to show adults and kids that there is success in recovery. Not just tragedy. Kids can walk away at the end of the festival and see that recovery is great, and it's possible. We want to celebrate that."
The Recovery Day BC festival, the brainchild of executive director Lorinda Strang from Orchard Recovery Centre and recovery advocate AnnMarie McCullough, has grown remarkably and inspired other cities across the country to create their own festivals. Recovery Month Canada takes place annually every September, and the New Westminster festival considers their event to be a timely kick off for a month dedicated to addiction recovery awareness, across the country.
For more information about Recovery Day BC and a complete line up of events and the schedule, please visit www.RecoveryDayBC.ca. Free parking is available in Westminster Centre on level PS and at Royal City Centre Mall.