For Eric Missouri, owner of Angelina's Dutch Corner, the day begins with the tantalizing aroma of sizzling breakfast delights and the promise of family time ahead.
"I've always liked the breakfast lifestyle, being able to wake up early and have the whole day ahead of me," he says.
"It's very nice to finish work around three or four o'clock and spend time with my kids, even having enough daylight to take them out."
Missouri's deep-rooted love for family resonates through the walls of Angelina's Dutch Corner, a charming New Westminster eatery that has been serving up Dutch culinary delights for two decades now.
The family friendly eatery is the perfect place for groups to gather and enjoy each other's company in the warm and inviting space. As a father or five, Missouri has a special soft spot for seeing families come together in his restaurant.
"I like to be about families. It makes me happy to see families enjoying their time together, creating cherished memories. They're always welcome here," Missouri says.
Angelina's Dutch Corner is not just a place for great food; it's a haven for families.
Adding to the joy, Missouri shares the recent addition to his own family.
"Having new twins brought a lot of joy to our family and the restaurant. They're now 10 months old and spreading happiness wherever they go," he says.
Before taking over the restaurant in 2013, Missouri's career journey ventured through diverse fields. Trained as a paralegal, he spent a brief time in international import-export, but it was the world of restaurants that ultimately captured his heart.
"I've been doing the restaurant for almost 30 years," he says.
"Restaurants are my passion. It's where my heart truly lies."
Missouri may not be Dutch by nationality, but he considers himself "honorary Dutch" due to his extensive experience with Dutch cuisine and culture. When he assumed ownership of the restaurant, he committed to preserving the family-friendly Duth ambiance of the restaurant located on the picturesque New Westminster Quay waterfront.​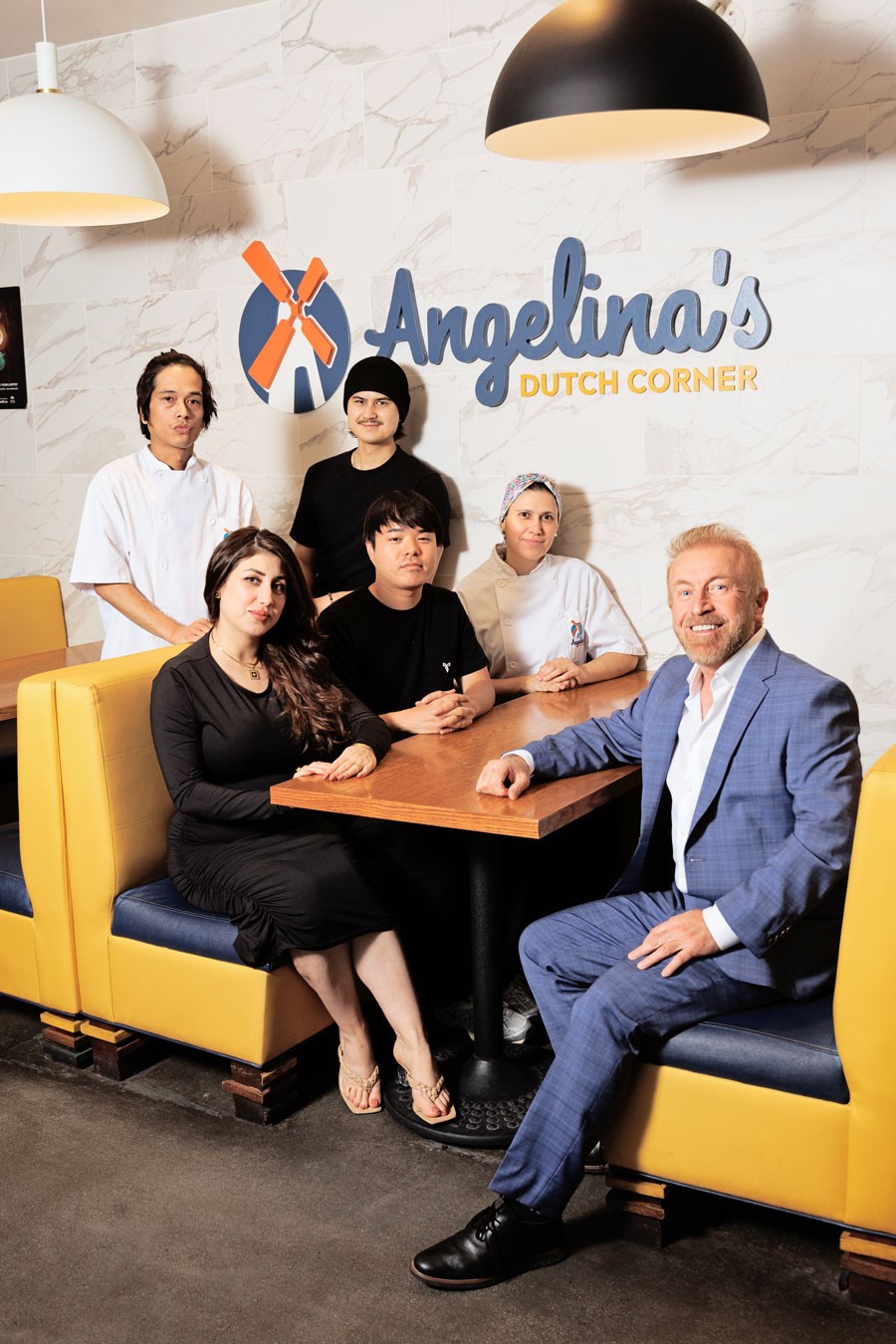 ​Not only does this year mark Missouri's 10-year anniversary of ownership, Angelina's Dutch Corner is also commemorating 20 years of serving the New Westminster community.
"We're planning a staff party in the restaurant, celebrating these 10 years with my dedicated team and my own family. It will be an evening where staff and family come together, a true celebration of our collective journey," he says.
When it comes to the menu, Angelina's boasts an array of specialties, with something for everyone, no matter their breakfast preference, whether sweet or savoury, healthy or indulgent.
"Our bennys are very popular,"Missouri says, noting that they were recently awarded the prize for Best Eggs Benedict in New Westminster.
"Our traditional Dutch pannekoeken have garnered their own loyal following, and our waffles are an absolute delight."
The restaurant's commitment to quality and flavor is evident in every dish served.
Whether it's the delectable menu, the warm and inviting atmosphere, or the personalized touch of a family-owned business, Angelina's Dutch Corner continues to be a beacon of delight for the New Westminster community.
For more information or to plan your visit today, check out Angelina's Dutch Corner at www.angelinasdutchcorner.ca.