B.C. Housing Minister Ravi Kahlon says the provincial government is prepared to "go it alone" on a $1-billion strategy to buy and renovate single-room-occupancy hotels in Vancouver, if the federal government doesn't soon commit to provide a significant investment towards the plan.
In June, Kahlon requested in a letter to the federal government to "cost match investment to revitalize the Downtown Eastside in Vancouver with large-scale SRO purchases and redevelopments."
In an interview, Kahlon expressed frustration with Ottawa's inaction and noted he had also addressed his concern about SRO replacement in a meeting this year with Deputy Prime Minister Chrystia Freeland.
"We're saying match us — just match us," he said, noting B.C.'s homelessness strategy this year totals $1.18 billion. "No other province is saying that. We're saying just match us dollar for dollar because that alone will make a huge difference in communities."
Kahlon noted the B.C. government is currently funding more on-reserve Indigenous housing than the federal government, which is Ottawa's responsibility.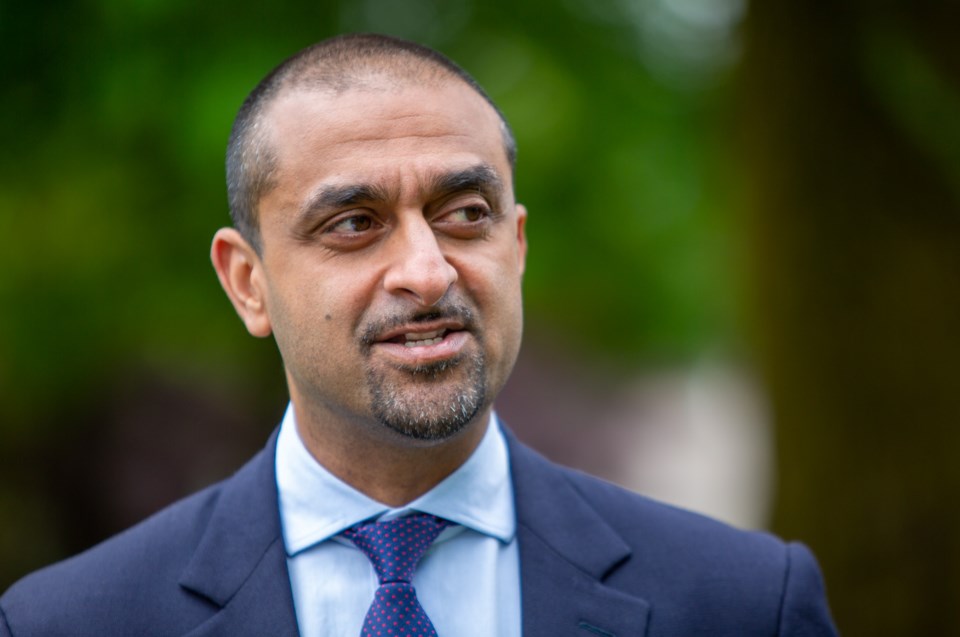 ​'We can't wait any more'
That investment, he said, is on top of a $500-million "rental protection fund" created this year to enable non-profits to purchase and manage residential buildings to secure their affordability forever.
"We're not afraid to go it alone," he said.
"But in my conversation with Minister Freeland, she understands that they have to be part of it. We're giving them some space to be part of it. This fall, they said there's going to be a big update. And if we feel this fall that the commitment is not there, we'll go it alone because we can't wait any more."
The strategy, which is being led by the City of Vancouver, is estimated to cost $1 billion and be implemented over several decades.
The urgency to do something now, however, has been emphasized by city staff to council.
Staff has said in reports and presentations this year to council that SRO stock is being lost to fires, poor maintenance and private owners turning affordable rooms into $2,000 per month "micro-suites."
The type of housing is seen as shelter of last resort before a person ends up homeless.
So far, the federal government has contributed only a third of a $2 million budget to create the strategy, which calls for the purchase of up to 150 SROs and a renovation and redevelopment fund to renovate 2,500 rooms.
The plan is expected to take 18 months to complete, and includes a program to improve 1,300 rooms and secure affordability in buildings where owners plan to operate low-income housing.
Making the plan a reality would require funds from the federal and provincial governments.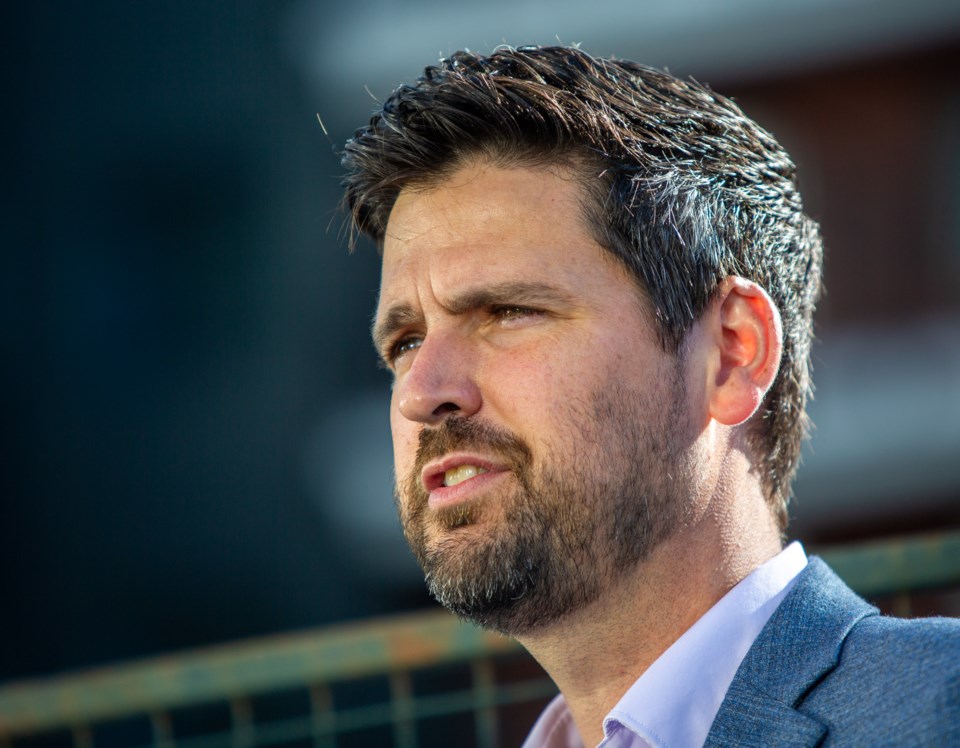 'I find really exciting'
Sean Fraser, the federal minister responsible for housing, wouldn't commit to a significant investment in the strategy, when asked last week by Glacier Media.
"This is the kind of plan that I find really exciting," he said.
"But before we obviously commit to funding the different projects that are going to make up this billion-dollar initiative, we have to dig in and understand the details of what's actually going to get built. I have a duty to make sure we're getting value for the money."
The minister said "the contest is not to see how much money we can spend, but to see how many homes we can get built."
Fraser's comments were similar in tone to what his predecessor, Ahmed Hussen, told Glacier Media in November 2021, saying he was interested in the strategy but did not make a financial commitment.
"I expect that there's going to be at the very least, elements of [the strategy] that we're going to support," Fraser said. "I don't have a funding announcement to tie ourselves to that initiative today. But we're going to continue to work with them to figure out how we can help."
X/@Howellings