RCMP investigators are hoping a key witness will come forward to help in their investigation of a fatal accident in Ladner that claimed the life of 19-year-old Olivia Malcom earlier this month.
Investigators have received information that an unidentified witness might have assisted at the scene.
"The witness was driving a blue Jeep Liberty and had been coming from the direction of the Tsawwassen Ferry Terminal," said Const. Mike Halskov with E-Division Traffic Services. "Investigators are not ruling out the possibility that the witness is from Vancouver Island."
If this individual recognizes themselves as the witness being sought, they are asked contact Const. Niels Hermes at 778-290-2411 or email: niels.hermes@rcmp-grc.gc.ca.
On Saturday, June 2 at approximately 10:15 p.m., police, firefighters and paramedics attended the collision on Highway 17A north of Ladner Trunk Road.
A northbound vehicle, in which Malcom was a passenger, was stopped at the side of the highway. The male driver, Malcom's boyfriend, pulled over at the bus stop and stayed in the vehicle while Malcom and a female friend got out to check for something in the trunk. Both women were behind the vehicle when a northbound vehicle struck them from behind.
Malcom, who was part of a well-known lacrosse family in New Westminster and was a promising lacrosse player herself, was pronounced dead at the scene. Her friend, 20, was taken to hospital with non-life threatening injuries.
The driver remained at the scene and cooperated. Alcohol is suspected as a contributing factor, according to police.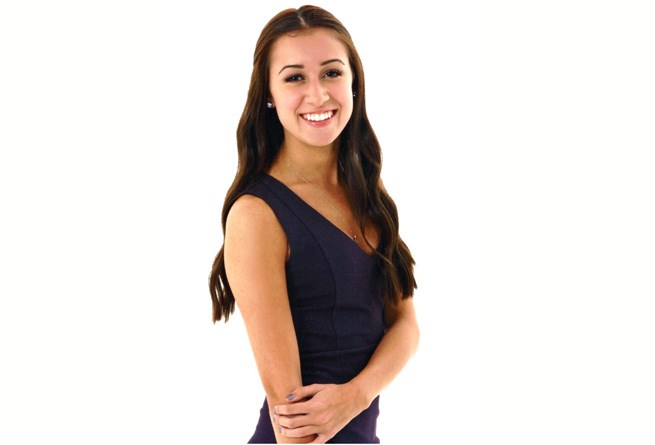 Olivia Malcom was just a few days away from her 20th birthday when she was killed in a crash in Ladner
Sgt. Lorne Lecker of the RCMP Deas Island Traffic Services said although they are proceeding with the crash as an impaired driving causing death investigation, such cases are complex.
"These are very slow investigations. We have to wait for the coroner's report to come in, mechanical reports to come in, the collision analyst report to come in, so these things can take up to a year. We're hoping for less than that," he explained.
That information will eventually be given to Crown, which has to review those findings, he noted.
Malcom was just a few days away from her 20th birthday. A GoFundMe page set up for the Olivia Malcom Kindness Bursary in her honour raised more than $110,000.
On Sunday, June, 10, a memorial was held for Malcom at Queen's Park Arena.