Information remains scarce nearly two days after a fatal shooting at Lower Hume Park.
The shooting happened around 7:30 p.m. on April 27.
New Westminster Police say officers were called to the scene following reports of shots fired. When they arrived they found the victim already dead and the suspect nearby.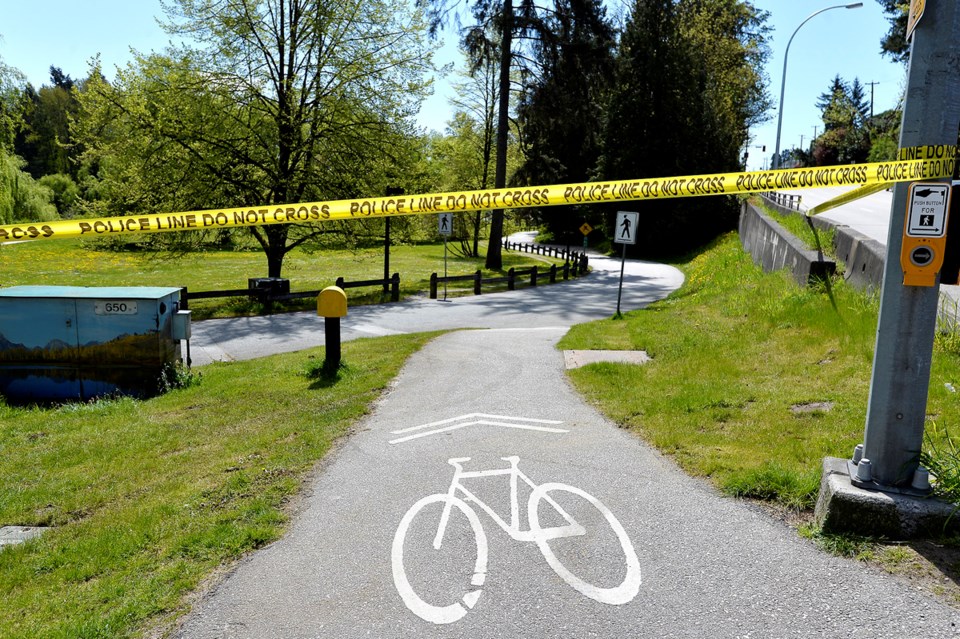 Police say the suspect was taken into custody without incident. The shooting does not appear to be random, and there is no reason for the public to be concerned about its safety, according to police.
Investigators with the Integrated Homicide Investigation Team and the New Westminster Police major crime unit are working together "to gather evidence and determine motive," according to a press release from New Westminster Police.
New Deployment: #IHIT is in the 600-block East Columbia St, #NewWestminsterBC after police received a call of a shooting yesterday around 7:30pm. One man dead. One suspect in custody. Believed not random. No continued risk to public safety. No media avail today. pic.twitter.com/mgH1Otp0Xh

— IHIT (@HomicideTeam) April 28, 2019
The identities of the victim and the suspect have not been released. It's unknown if they were New Westminster residents or if they knew each other.
A request by the Record to IHIT for more information about the investigation has not been answered.
Officers are now looking to speak with witnesses. Anyone with information is asked to contact the IHIT information line at 1-877-551-4448. To remain anonymous, call Crime Stoppers at 1-800-222-08477.