Two eyecare shops about a block away from each other were broken into within just a few days.
Lucy Ren, owner of New West Optical, confirmed that her eyewear shop had its window smashed and likely thousands of dollars worth of product stolen in the early hours of Tuesday, and Serene Bachra, owner of Lifetime Eyecare confirmed her store had its window smashed over the weekend.
"We had a big mess to clean up Saturday morning," Bachra said, adding that thousands of dollars worth of product was stolen from her shop as well.
"I don't know if they targeted … I guess they grabbed whatever was in reach, and it just happened to be high-end frames."
Both shop owners said the police are aware of the incidents – Bachra said she heard about the break-in from the police Saturday morning.
Ren added that she submitted security camera footage for police to review.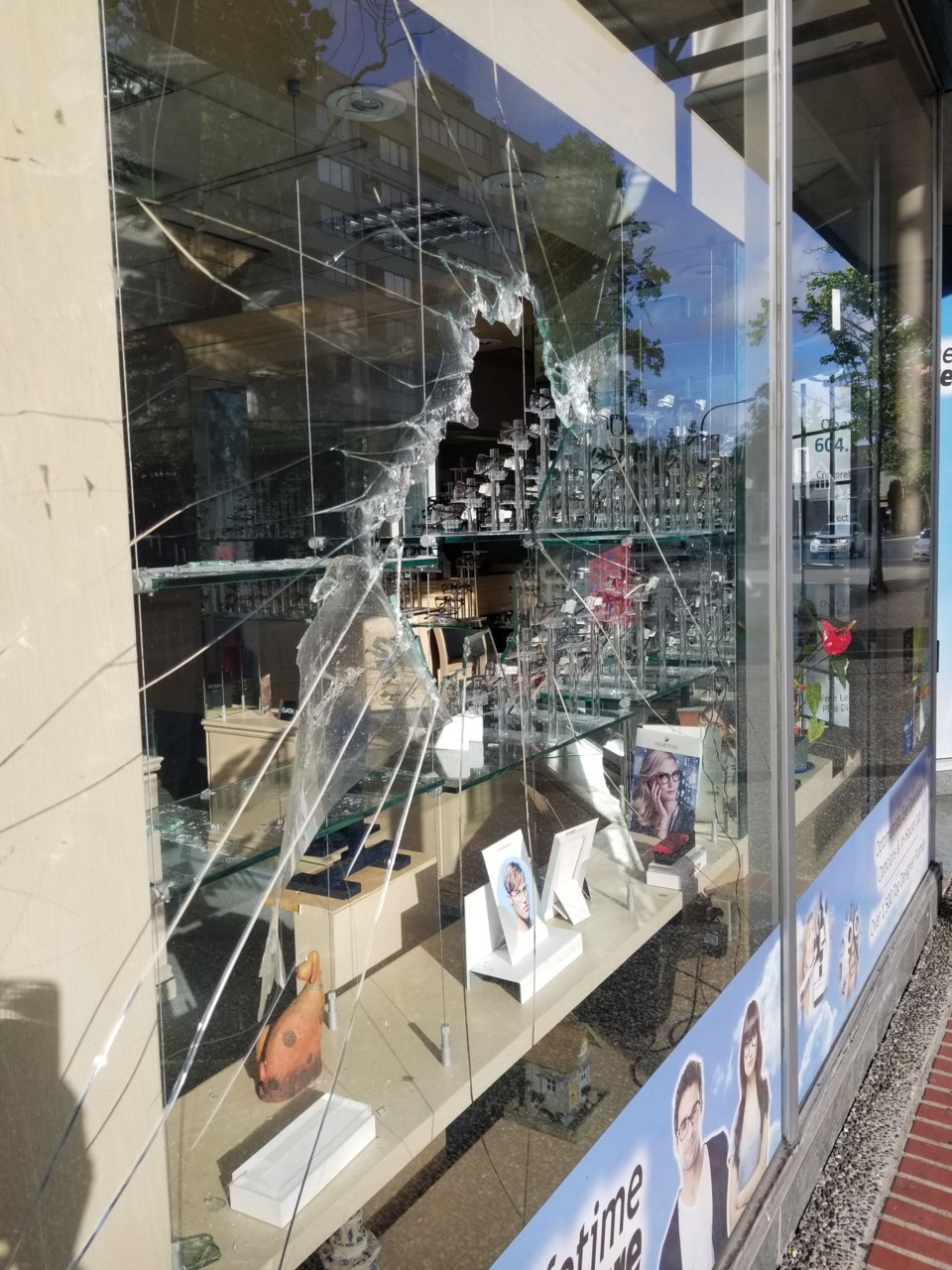 Sgt. Jeff Scott, spokesperson for the New Westminster Police Department, did not return a request for comment by deadline.
Both shops are along 6th Street, and only about a block away from one another – Lifetime Eyecare is at the corner of Princess Street and New West Optical is near the corner of 7th Avenue.