A New Westminster-born business person and philanthropist charged in connection to the alleged college admissions scam south of the border has pleaded not guilty.
David Sidoo is charged with conspiracy to commit mail and wire fraud between 2011 and February 2019 by helping students, including his sons, cheat on college entrance exams to obtain admission into elite universities and colleges in the United States, according to an indictment.
On Friday, Sidoo appeared in federal court in Boston, Massachusetts, where he pleaded not guilty to both charges.
"He looks forward to fully contesting the charges in a well-respected court and not in the media," read a statement released by his lawyer.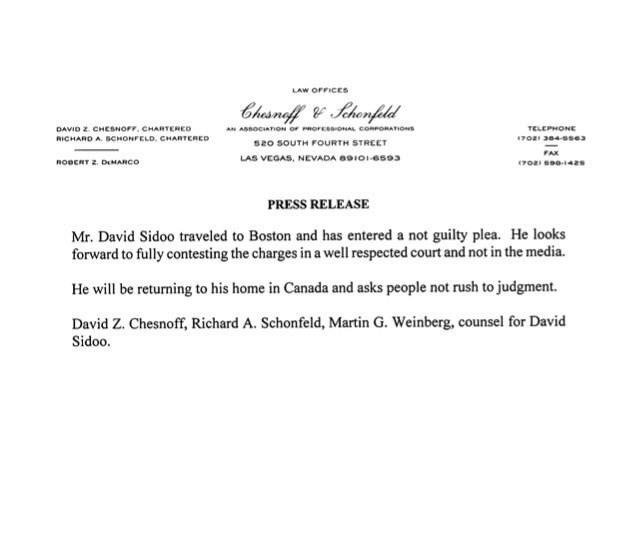 Sidoo was released on a $1.5-million bail, according to the U.S. Attorney's Office for Massachusetts.
His lawyer said Sidoo is headed back to Vancouver at this time.
Sidoo was arraigned in federal court in #Boston today. He pled not guilty & was released on $1.5 million secured bond and restricted travel to US and Canada #AdmissionsScam #CollegeCheatingScandal

— U.S. Attorney MA (@DMAnews1) March 15, 2019
Sidoo was born and raised in New Westminster and has been a longtime supporter of the Hyacks football program.In 2004, he donated a scoreboard to Mercer Stadium.