Clean Sober Proud is recovering "out loud" during the overdose crisis.  
The group set up a "recovery mural" and a Recovery Month Canada awareness booth on Saturday at 6th Street and 6th Avenue in the uptown pedestrian zone.
The goal was to raise awareness of Recovery Month Canada and push for the passing of M-40, a private member's motion by MP Peter Julian to designate the month of September, every year, as National Recovery Awareness Month to "recognize and support Canadians recovering from addiction and to demonstrate that recovery from addiction is possible, attainable and sustainable."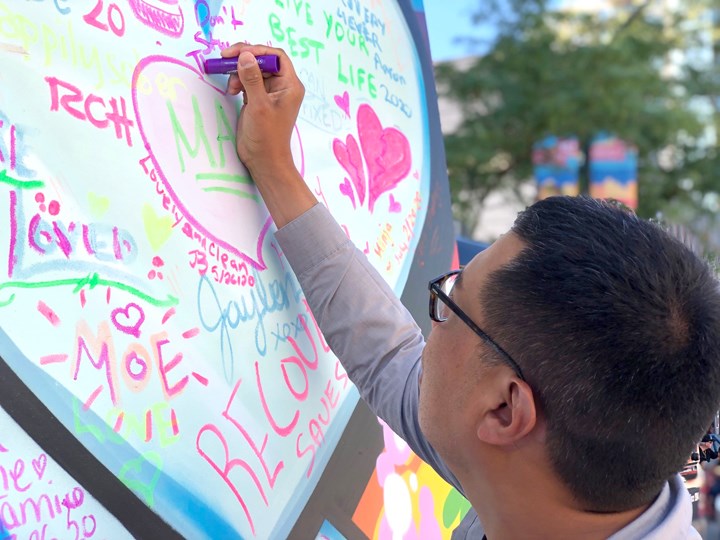 The group is also raising awareness that "Canada does not have a national recovery plan for addiction as overdose rates continue," said Giuseppe Ganci, and they also want to "honour those lost to overdoses, and share the message of hope to those still suffering from addiction" and to "inspire those in the LGBTQ2s community that recovery from addiction is possible."
The mural got plenty of signatures on Saturday, but Ganci said far more are needed to pressure MPs.
"Only 20 MPs have reported that they are voting yes, that's over 300 who have not said yes yet. We are protesting the MPs who are not voting yes," Ganci said. "The Clean Sober and Proud Mural was created by people in recovery."
For more information, visit www.RecoveryMonthCanada.ca and www.cleansoberandproud.com.