So, you've made the excellent decision to wear a face mask when you head out during the COVID-19 pandemic.
I applaud your decision to protect people, especially when you enter indoor public places. Unless, of course, you're not wearing that mask properly.
I've seen too many people attempt to "wear" a face mask, but then ruin things by doing what the dude in the above photo is doing. (The photo kills me because it's NBA player Daniel Theis from my beloved Boston Celtics, but what he's doing is being done right here in Burnaby.)
Too many people are wearing their mask below their nose. Or their mask is only covering their nose and not all of their mouth. Or, in extreme cases, the person just says, f*%$ it, I'm going to just let it hang around my neck. I've seen at least two people have the mask loop just hanging off of one ear as they parade around a grocery store.
It's like they think the mere approximation of the mask to their face – without actually covering the face – is enough to protect themselves and others.
It's not, of course. I hate to get all preachy, but wearing the mask incorrectly is dangerous and embarrassing to you. People are literally laughing at you behind your back.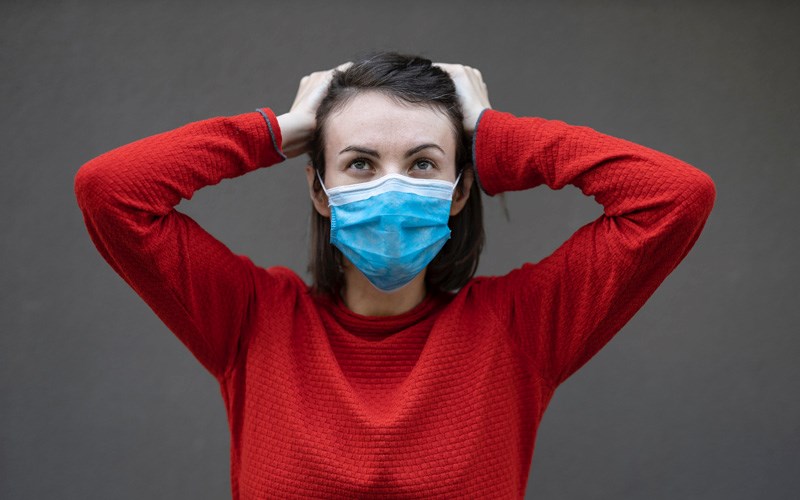 Look, I get it. Wearing a mask is hot. I can't wear my reading glasses and my mask at the same time because the glasses fog up. And so, I just move the phone or restaurant menu farther away from me so I can, well, sort of read it.
Compromises are necessary to ensure safety and stop the spread of COVID-19.
"Make sure your mask is well-fitted over your nose, mouth and chin, and that it is secured to your head with ties or ear loops so that you do not have to adjust frequently," says Canada's top public health official, Dr. Theresa Tam. "Try not to touch the mask or your face while wearing the mask, as this is another route of infection. Some people may not realize that masks can become contaminated on the outside. Wash your hands before and after putting on and taking off your mask using soap and water or a Health Canada-approved hand sanitizer. Only you should wear your mask - please do not share it with others."
Follow Chris Campbell on Twitter @shinebox44.