With more than 373,000 Instagram followers, New Westminster cat BenBen (@benbencatcat) is a social media sensation.
Every day, tens of thousands of animal lovers across Canada and around the world "like," comment and admire his every move. But the celebrity cat had a very different start in life.
BenBen was rescued from death row in 2016. He was there because he had a deformed spine which caused him limited to no mobility and potential for ongoing pain and veterinary bills. His mournful expression quickly earned him the moniker "the saddest cat on the internet."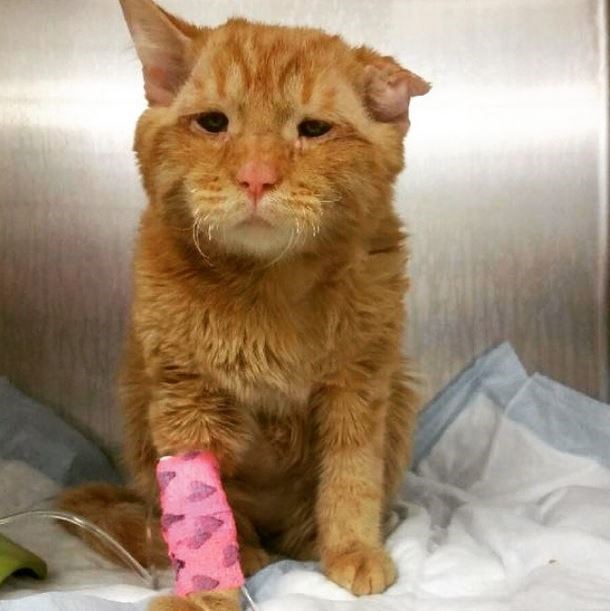 But after BenBen was adopted by a loving couple, his expression and outlook quickly changed and, when his pet father posted before and after photos on Reddit seven months after his adoption, the Internet exploded. BenBen is now using his celebrity status to raise awareness about the importance of giving rescue pets, particularly those with special needs, a loving home.
On April 27 - his "adoptversary" - BenBen will be onsite from noon to 4 p.m. at Bosley's New Westminster (#114-1015 Columbia St.) for its adoption event and at 12:30 p.m. he will be presented with a giant birthday cake.
The event will feature cats and dogs from New Westminster Animal Shelter and Straight Outta Rescue who are looking for the right forever homes.  BenBen will be giving head bonks, enjoying treats and mixing with individuals and families looking for a pet. He'll also be encouraging customers to buy a paper PAW for $1, $2 or $5. PAWs are on sale at Bosley's for the month of April and 100 per cent of the proceeds will be given to New Westminster Animal Shelter. Eight customers will also be able to get pet portraits for a $40 donation to New Westminster Animal Shelter. Bosley's goal is to raise $5,000 which will go towards the ultimate cat room and ultimate dog play area at the new shelter.