New Westminster is set to be home to the largest heritage conservation area in Western Canada.
After listening to more than 70 delegations at a public hearing, city council voted unanimously in favour of an amendment to the official community plan that paves the way for the creation of a heritage conservation area. At the June 13 public hearing, 47 residents supported the HCA, while 26 were opposed.
"There is definitely something really unique and special about the large number of heritage homes in Queen's Park," said Mayor Jonathan Cote. "It is not any one individual home that makes that neighbourhood what it is. It is the collection of homes that have been able to last as long as they have and to receive the love and attention from the neighbourhood."
While there's no doubt many residents have significant concerns or opposition to the HCA, Cote believes the policy is generally supported in the community, something he said was reaffirmed at public hearing. He also believes the heritage conservation area is the appropriate tool for retaining the character that distinguishes the Queen's Park neighbourhood.
"I don't believe this is the end of the discussion on the heritage conservation area," he said. "I think there are some other very important discussions to be had. The first one will be regarding the incentives. We are not able to, at this time, provide that clarity, but staff have laid out a work plan that, over the next eight months,we are going to be able to engage and continue that discussion."
Concerns about property values have been another major issue, Cote said, with some saying there will be no impact and others saying their property values will drop.
"The reality is we are not going to be able to do that full analysis and really understand the impacts on property values until after the policy been implemented and we can start doing the metrics," he said.
As the city goes through the review process, Cote said the city will have to take a good look at how the HCA has affected property values, as opposed to speculating what the effects may be.
"There is no doubt if some of the worst fears start coming true, we are going to have to have a conversation around this table," he said. "There very well might be changes we have to make to this policy."
Coun. Chuck Puchmayr suspects Queen's Park is probably the biggest accumulation of preserved heritage homes in the Pacific Northwest, but fears those homes are at risk of redevelopment pressures as a result of a shortage of housing inventory.
"People are going to be coming after those lands," he said. "They already are, and they are doing it to maximize their profits."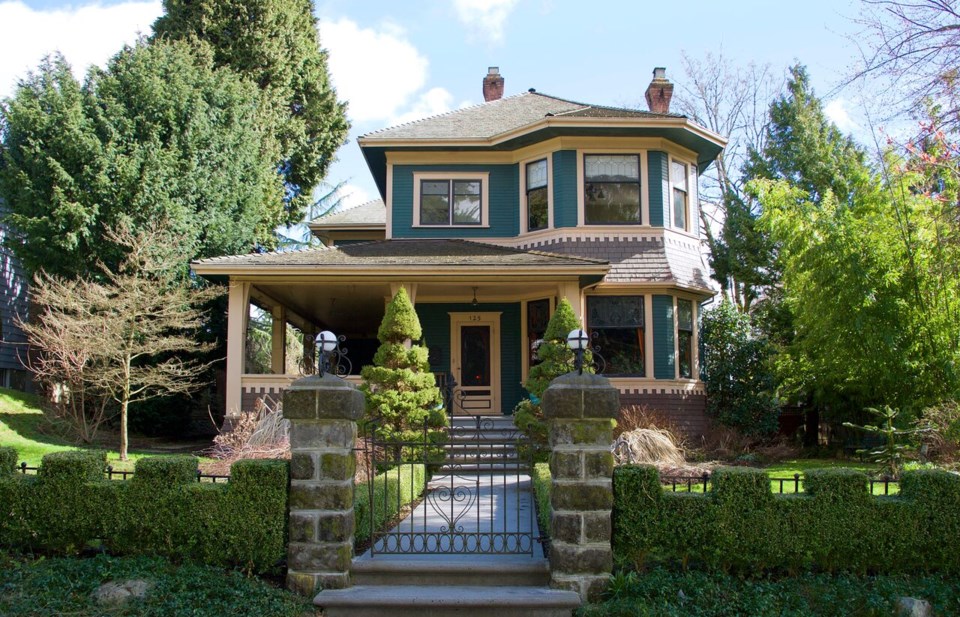 The Queen's Park heritage conservation area protects houses built in 1940 and earlier, by putting them in an Advanced (protected) category that requires a permit for demolitions, construction to the front, sides or visible roof of the existing building and construction of new buildings and associated landscaping. Houses built in 1941 or later are in the Limited category, which means they aren't protected, while a Special Limited category will be a temporary category for properties considered to be protected because of their age, but may not be able to realize economic values from possible incentives because of the physical characteristics of their lot and house.
All new houses built in the neighbourhood must comply with mandatory design guidelines, in an effort to ensure new development is respectful of the existing heritage.
Supporters were overjoyed with council's decision, some having been part of the failed attempt to get the city to create a heritage conservation area in Queen's Park in the 1990s. While opponents expressed concern that an HRA will decrease their property values and that aspects of the plan haven't been fully addressed, supporters believe property values won't decrease and feel the HCA is the only way to protect heritage homes from demolitions and streetscape from unsympathetic construction.
"While it may feel right now that there is a division in the community, I hope and expect that that will be repaired because this is a community of neighbours that really care about where they live," said Coun. Mary Trentadue. "I think you all have that in common – no matter what side you end up on. Where you live and who your neighbours are is really important to you."
The New Westminster Heritage Preservation Society (NWHPS) supports the layer of protection that a HCA offers some homes in the neighbourhood and the design controls for all new construction.
"Advocating for the preservation of heritage homes in New Westminster has been a hallmark of the NWHPS since the society was established in 1980," said society president Maureen Arvanitidis. "Every meeting and every campaign has been worth the effort to see heritage protection finally come to a neighbourhood as old and historic as Queen's Park."
Kathleen Langstroth, president of the Queen's Park Residents' Association, said council listened to residents' concerns and adapted the HCA to reflect those concerns. She said the staff review of the policy will further enhance the conservation area.
"The Queen's Park Residents' Association feels that the heritage conservation area is necessary and the time is right for it now. People have said there is not a big rush, houses are not coming down. All we need to do is look at the West End of the City of New Westminster - houses are coming down there far more rapidly than anybody envisioned," she said. "It's just a matter of months or a few years before that exact same thing starts happening in Queen's Park. If it starts happening at the rate it's happening in the West End, there will be no homes left. … They are all going to be under attack."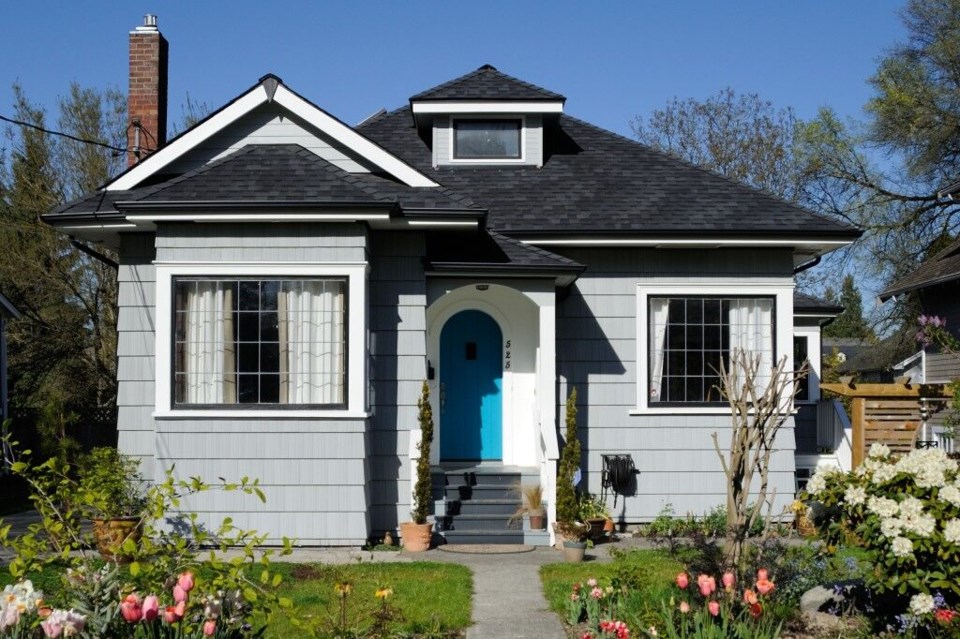 More than 70 residents spoke at Tuesday night's public hearing about the creation of a heritage conservation area in Queen's Park. Here's a sampling of their thoughts.
Steven Norman, support HCA:
"The time is now for Queen's Park to have a fair process to evaluate and protect heritage houses. We have wandered in the wilderness for long enough," said Norman, who was among the residents who encouraged the city to stop demolitions in the 1990s by creating a heritage conservation area. "The time is right for a heritage conservation area to be established. …There will not be a third chance."
Vince Unilowski, oppose HCA:
"The sky is not falling. People are stepping up and protecting their homes. I think if we give them incentives, we will see more."
Shay Shoulak, support:
"As a millennial and as an individual who grew up in a heritage home in Queen's Park, I believe that heritage homes not only make up the identity of New Westminster but they add exponential value to the city. … The millennial generation cares about heritage conservation."
Mark Bice, opposed:
"How is it that we should be expected to blindly believe you have our best interests at heart with a policy that has so many unanswered questions?"
Rosanne Hood, support:
"I think that the proposed heritage conservation area promotes a sustainable way of looking at land house and housing construction and renovation. I think we need to abandon the view that houses and neighbourhoods are disposable. We need to recognize that filling up the landfill with all the construction materials of otherwise usable, functioning family homes is not the way to promote a healthy, normal regard for sustaining our environment, our neighbourhoods and our shared history."
Roop Sahota Johal, opposed:
"We want to remind you that people are all individuals. What makes sense to one family or homeowner may not make sense to the next. People should have the right to do what makes sense to them for their personal property."
Jerry Dobrovolny, support:
 "We live in one of the first houses that was designated, I think we were the 10th house that received municipal designation. Our property value has not suffered at all. It's gone up many times over the years. It's been very positive for us to be in a municipally designated house which is significantly more than what you are talking about today. There has been some concerns about property value. I know for all of us our house is probably our largest investment but council doesn't owe us property value. Council is there to help build a community and maintain a community, so much more than property value.  If your job was to maximize my property value, you'd let me open a 7-Eleven on the first floor of my house."
Mark Fox, opposed:
"The sky is not falling. Queen's Park does not need babysitting by a nanny city."
Marilyn Kushnir, support:
"We need to preserve our history. It cannot be redone. It begins now with preserving the homes and streetscapes."
Roshelle Shapero, opposed:
"Does anyone think it's acceptable for dozens of homes and families in this neighbourhood to have significant value lost so a niche group of diehard activists can impose their values on the community as a whole? There is not consensus on this issue."
Maureen Arvantidis, support:
"If you do not support establishing a conservation area this evening, there will not be another chance because the neighbourhood as we know it will no longer exist. In 2016 there were seven demolition applications. …  Even if we were not to increase and stayed at seven, in five years that's 35 houses gone in Queen's Park. It's time to implement the conservation area."
Kirk Wilkes, opposed:
"Why is this level of intrusion necessary? These are huge investments we have made. These are our primary assets. The cavalier attitudes expressed and the significant value loss my family might suffer as a result of this policy is flabbergasting to me."
Gail Ancill, support:
"Although beauty is in the eye of the beholder, there are a few homes that to anyone's eyes are pretty ugly, long stripped of any heritage value or fallen to years of neglect. Replacing them with new homes, using the design guidelines, will be welcomed. The HCA will ensure appropriate demolitions occur."
Ashley Grdina, oppose:
"We did not move here to have our rights stripped away from us, to live in a museum or to be part of a community that suppresses people's creativity and forces one view on everyone else. … The sad thing is the HCA is dividing the community into winners and losers and into those for and against this policy. "
Kathleen Langstroth, support:
"HCAs are across the province. There are 62 across British Columbia, and across Canada there are hundreds. They are successful. None of them have been rescinded and property values have not dropped. If they had dropped, believe me we would have heard about it."
Bonnie Berger, opposed:
"I did vote for you guys. Next time there is an election am I going to want to vote for you if you take away my rights?  I don't know. Probably not. Please vote for voluntary heritage preservation."
Gail Ancill, support:
"You have an amazing opportunity tonight to make history by saving history."
Terry Hewitt, opposed:
"The neighborhood has gotten better and better. I don't think you should be taking away somebody's dream. We don't need a government-imposed dress code for our neighborhood. You are opening up a can of worms. Please rethink this."
Karen Harbick, support:
"The only way I feel I can protect it (my house) right now is to live there, which I enjoy doing but everybody moves on eventually. We have put a lot of money into that house. I have done everything I can to make it so the next people could build out the back, to make it attractive to hold onto. It would be such a travesty if that house were to be torn down, and that is exactly what would happen without the protection of the heritage conservation. I have thought about designating it but I thought what is the point without this heritage conservation there it would be protected. It would be window dressing. I beg you, please at least start with approving this heritage conservation initiative."