A New Westminster private school is more than doubling its capacity for students after opening its new campus in the Sapperton area.
Urban Academy previously operated out of Robson Manor and an old orphanage. But since March, the school has been run out of a brand new facility at 466 Rousseau Street, near the Braid SkyTrain Station.
The facility, which is Urban Academy's first purpose-built school, cost about $21 million between the land sale and construction.
The building is remarkable for its departure from the typical school that might take up acres of land. Instead the Urban Academy, true to its name, fits tidily in an urban setting. It's something city school districts have to consider more and more with less open space and more expensive land, said head of school Cheryle Beaumont.
The new campus, rather than building outward, is built more vertically, with four floors and the potential to add a fifth down the line.
"We're moving to a place where people have to seriously consider … doing things differently," Beaumont said. "(We're) really thinking seriously about transit and how young families can afford to access daycare and school."
And the new location has had interest from both the private and public sectors of education, Beaumont said – "everybody's presented with the same challenges."
The school began with one teacher and 10 students in 2001, before acquiring Robson Manor, a Tipperary Park-area heritage house near the city's centre, in 2006. In 2013, the school opened its second campus, a former orphanage near Sixth Street and 8th Avenue, with grades 5 to 12 attending that location.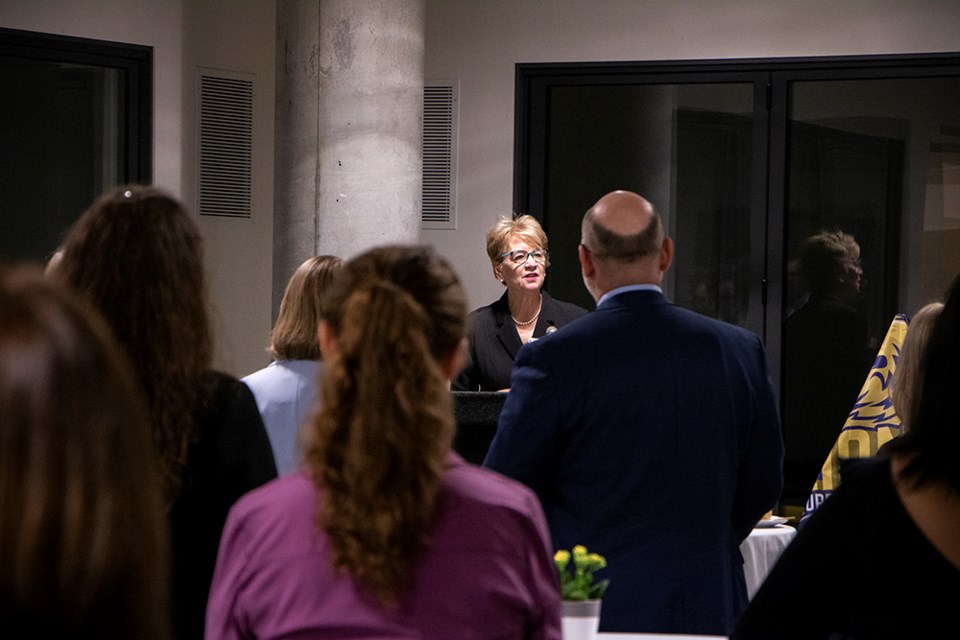 Construction on the new school began in August 2017 and the school was able to move into the location on March 1, said Beaumont.
The new campus totals more than 50,000 square feet, including a 4,000-plus-square-foot gym. Junior kindergarten and kindergarten have the bottom floor, while grades 1-4 have class on the second floor. The third floor holds grades 5-12, and the top floor is currently unoccupied.
It will, however, provide the school with room to grow. Coming from around 200 students in the previous two locations combined, the new school opened the year with 273 students. But the facility currently has capacity for 450 students and another 100 if they add a fifth floor.
The school held its grand opening on the evening of Thursday, Sept. 12, with Mayor Jonathan Cote and Beaumont among the speakers at the event.
Attendees got a tour of the building from bottom to top, including its outdoor play areas and classrooms.
"It feels wonderful (to be moved in). The children are really enjoying it,"  Beaumont said. "It's fabulous, functional space; the natural light and the space makes a big, big difference to their learning."
Beaumont said the school has applied with the city to add a fifth floor, but provided no timeline on when that might begin.