Things are going to get a little wild around the Queen's Park Sportsplex.
New Westminster city council recently endorsed the selection of an artist who will complete a public art project at the Queen's Park Sportsplex.  A staff report says the artwork is composed of a series of deconstructed animal figures fabricated in steel by an artist who has experience in industrial design, graphic design and public art.
"The sculptures reference a specific history of the park, namely the Queen's Park Zoo that once existed on the site," said the report. "The sculptural components are segmented. At an angle they read as abstract sculptures, but as the viewer circulates around each piece, the full animal figures come into focus. The final works, which will range from 2.4 feet to 7.2 feet, will be situated in various locations in the raised planters installed around the Sportsplex plaza."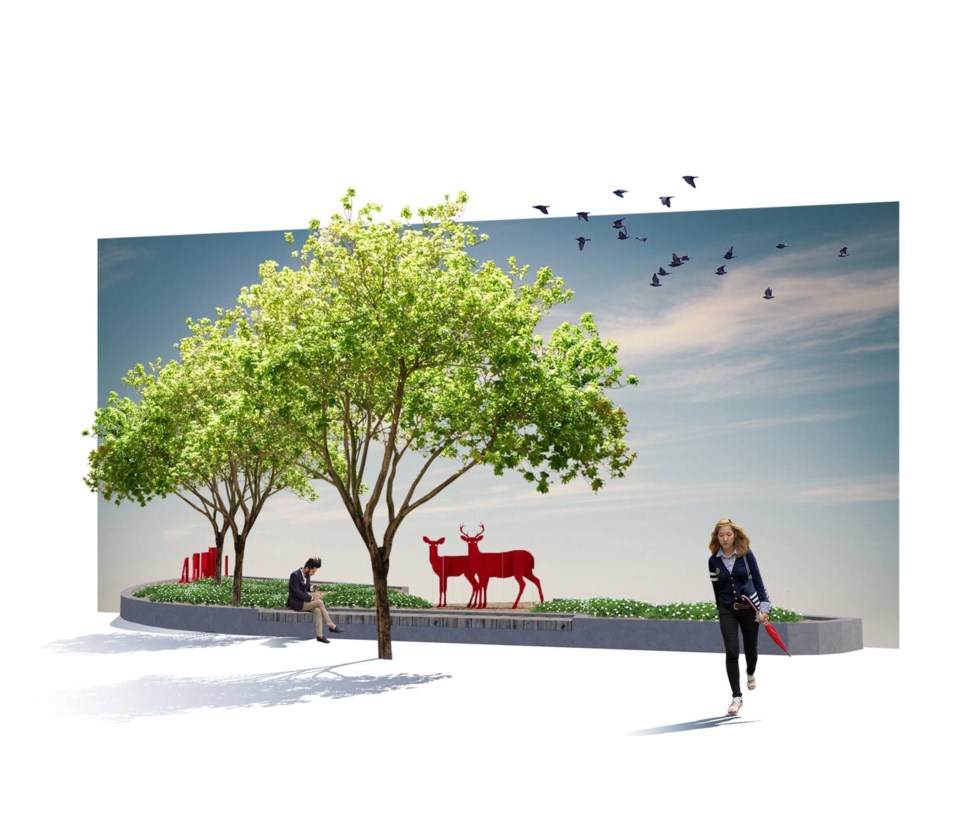 The public art advisory committee supported the proposal by Vancouver-based artist Nathan Lee of Contexture Design. City council authorized staff to contract the artist and to commission the final art work.
According to the report, council approved a $100,000 budget for the Queen's Park Sportsplex public art project, with funds coming out of the public art reserve fund. The project includes $85,000 for the commissioned work, including artist fees, studio overhead, contractor fees, artwork fabrication, site preparation, installation and liability insurance, as well as a $15,000 contingency.
The $5.9-milllion Sportsplex replaces the Queen's Park Arenex, which was destroyed after its roof collapsed in December 2016. It will accommodate programs that were located in the Arenex, including gymnastics, trampoline, ball hockey, badminton, volleyball and the Motoring Munchkins drop-in, but it's also been designed to accommodate pickleball, lacrosse, basketball, soccer and other activities.
"Construction of the Sportsplex is currently on schedule to be completed in mid-September," said Jay Young, the city's manager of recreation services. "We are eager to open the facility to the public and anticipate a soft opening in late September."
Like other civic facilities, programming will depend on what COVID-19 restrictions are in place at that time.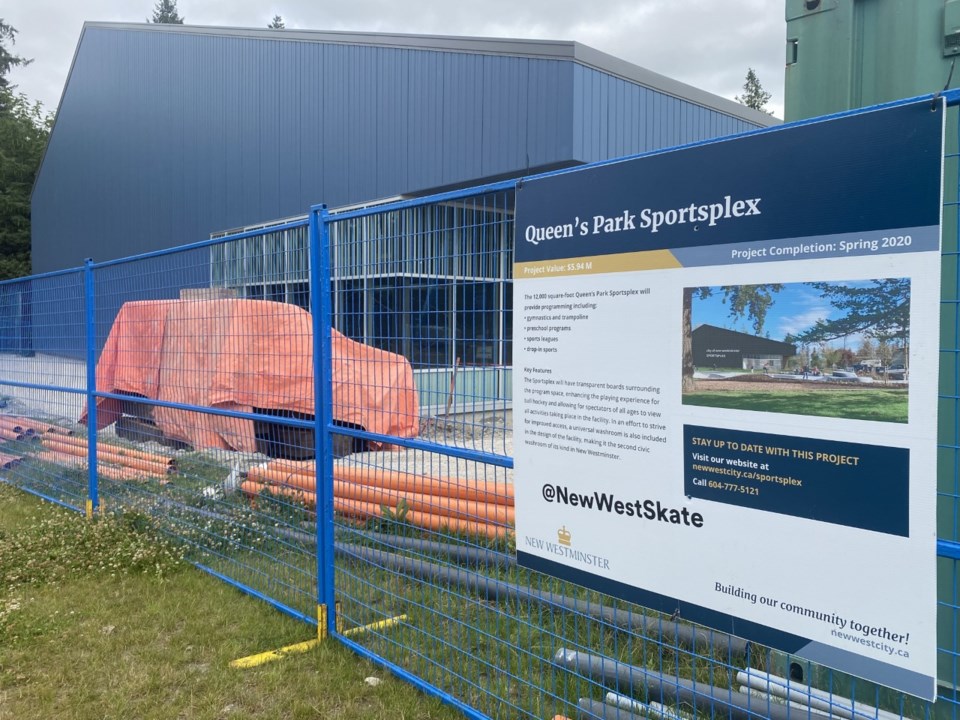 "We hope initial programming will include modified versions of gymnastics, trampoline, sports and parent and tot programs, (i.e. Motoring Munchkins), with registered gymnastics and trampoline programs resuming after Thanksgiving," Young said. "We are very excited to finally have a home for the programs that formerly took place at the Queen's Park Arenex, but recognize COVID will likely ensure our opening will be more slow and gradual than we would have preferred."