All students can succeed in school – if they have the right supports in place.
That philosophy has been at the heart of a year-long inclusive education review by the New Westminster school district. Throughout the 2019/20 school year, contracted consultants worked with a district advisory group on the review – holding focus groups, seeking public input through the ThoughtExchange crowdsourcing platform, holding one-on-one interviews and hosting meetings to gather input from staff, families and students.
The quest? To find out what's working – and what's not – for students with identified special needs and Indigenous students. As of 2018/19, of the district's approximately 7,000 students, 524 were students with identified special needs and 298 were Aboriginal.
Laurie Meston and Kathy Guild, two of the longtime educators who were contracted to lead the review, presented a final report to the school board at its year-end meeting on June 23.
"All students can learn, and we heard that through the review," Meston said. "We heard people say, 'Boy, these kids can do well, and we have to find ways to have them succeed."
The report presents 23 recommendations under five themes: effective student supports, collaboration and teamwork, home/school partnerships, high-quality professional learning, and clearly articulated policies and protocols. (See highlights in sidebar below.)
"When these five factors are effectively present and implemented, the research really supports that all children can successfully learn, if staff supporting them feel confident, competent and collaborate effectively together, and families feel that their ideas are valued and they are an authentic member of the team," Meston said.
Meston called the report a "road map" that's designed to guide the school district's work over the next three to five years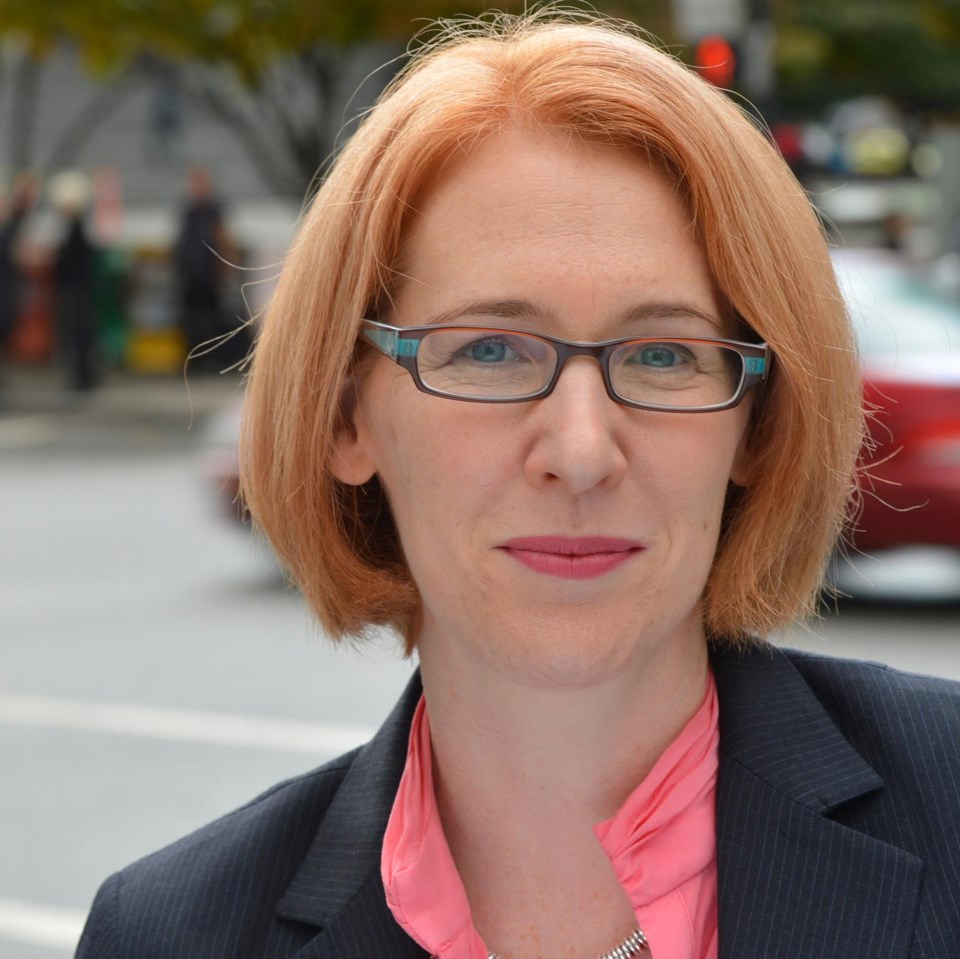 Trustee Maya Russell, who first brought the idea of the inclusive education review to the board in January 2019, served as co-chair of the advisory group. She suggested staff should prepare an action plan for the October operations committee meeting outlining specifics such as policy and budget implications and how the district will monitor and measure the success of new policies.
But superintendent Karim Hachlaf and associate superintendent Maryam Naser cautioned an October timeline could be too early for such specifics, given the extensive work required – particularly in light of the COVID-19 pandemic.
Trustees agreed.
"We're going to have staff that are extremely overworked, I think, in September, and maybe implementing extra things at that time will not be feasible," trustee Dee Beattie said.
Trustee Mark Gifford said he wasn't expecting a plan to come back so quickly.
 "It's long-term, persistent work," he said. "There isn't any quick fixes on this. This is going to be a series of actions over time, and reshaping the culture in the district around supporting inclusive education, and that's long-haul work."
Bruce Cunnings, the school district's director of instruction and co-chair of the advisory group, said the district will start with recommendations around a parent and staff handbook and a staff portal, as well as starting to build a plan for professional development.
He said district staff will provide regular updates to the board and will bring forward any items that have budget considerations attached.
Russell agreed to defer the motion asking for specifics around policy, budget, monitoring and evaluation – but she cautioned the board still needs to have a role in that work.
"I feel that in the trust that's been given to us in the process, I really feel that the board does owe these people an ongoing role in ensuring that we feel the action is in the spirit of the report," she said.
Trustees agreed to have Russell's motion referred back to the first operations committee meeting in the fall, tentatively set for Sept. 22.
They also agreed unanimously to a motion thanking all those who participated in the review, acknowledging that there is still much more to do to ensure equitable access to education for all students and affirming their commitment to bringing the recommendations to action.
For a separate story about the Indigenous education recommendations, see here.
REPORT HIGHLIGHTS: WHO WAS INVOLVED?
The review of inclusive practices was led by contracted consultants, longtime educators Susan Powell, Laurie Meston and Kathy Guild, under the direction of the special education advisory group – co-chaired by Bruce Cunnings, the school district's director of instruction (learning services), and trustee Maya Russell. The advisory group included representatives from the school board, the New Westminster Principals' and Vice-Principals' Association, CUPE, the New Westminster Teachers Union, the District Parent Advisory Council, the Settlement Workers in Schools Program, the Aboriginal Education program and the school district.
WHAT DID THE REPORT FIND?
Here are some highlights of the recommendations in the Inclusive Practices Review final report:
STUDENT SUPPORTS
create a "roving behaviour support team" to assist schools and teams who are supporting students with significant challenging behaviours
support "co-teaching" between classroom teachers and learning support teachers
COLLABORATION AND TEAMWORK
develop and conduct mandatory training for staff on development and implementation of individual education plans (IEPs)
find ways to include education assistants, Aboriginal support workers, etc. in relevant school-based team and IEP meetings
HOME/SCHOOL PARTNERSHIPS
develop systems and structures that provide parents with the ability to easily understand and navigate the school system 
conduct a series of family-focused information sessions/workshops at times convenient to parents
HIGH-QUALITY PROFESSIONAL LEARNING
create a district committee to develop a multi-year professional development plan for all personnel
CLEARLY ARTICULATED POLICIES AND PROTOCOLS
create a single portal for staff to access policies, procedures and documents related to Indigenous education and inclusive practices
complete an updated district manual on inclusive practices
articulate in writing the roles and responsibilities of the various people involved in supporting children with special needs (and communicate to families)
A full copy of the report is available in the agenda from the June 23 school board meeting. You can find that online here.