Cartwright Jewelers is inviting folks to "come by and share a memory and say goodbye" as a local institution prepares to close its doors.
While owner Susan Cartwright-Coates has considered it a privilege to be part of customer's special moments, from selecting baby bracelets to engagement and wedding rings, retirement is beckoning. After closing on July 11, the shop remained closed until July 15 so the store could prepare for its big retirement sale.
"It's been a pleasure. Really, it's been a pleasure.  I know I will miss the people the most. It's being part of the relationships," she said. "The big sale and the little sale – to me it's the relationship, and it doesn't matter if it's a huge, huge ring sale or some young fellow coming in to buy a locket for his girlfriend. Those are all important to me."
James Daniel Cartwright opened a small watchmaker and jewelry business in 1933, at a t time when he was unable to find work. His son Don joined in the family-owned and -operated business in 1965 and took over the store in 1980.
Cartwright-Coates joined the family business in 1984 and took over when her father Don retired in 2001. Before her father passed away in late 2019, they'd discussed the fact that she would be the last of the Cartwright family to run the business.
"It's going to be sad," she said. "I think it is going to be a little shocking to the community – it's been 87 years this year."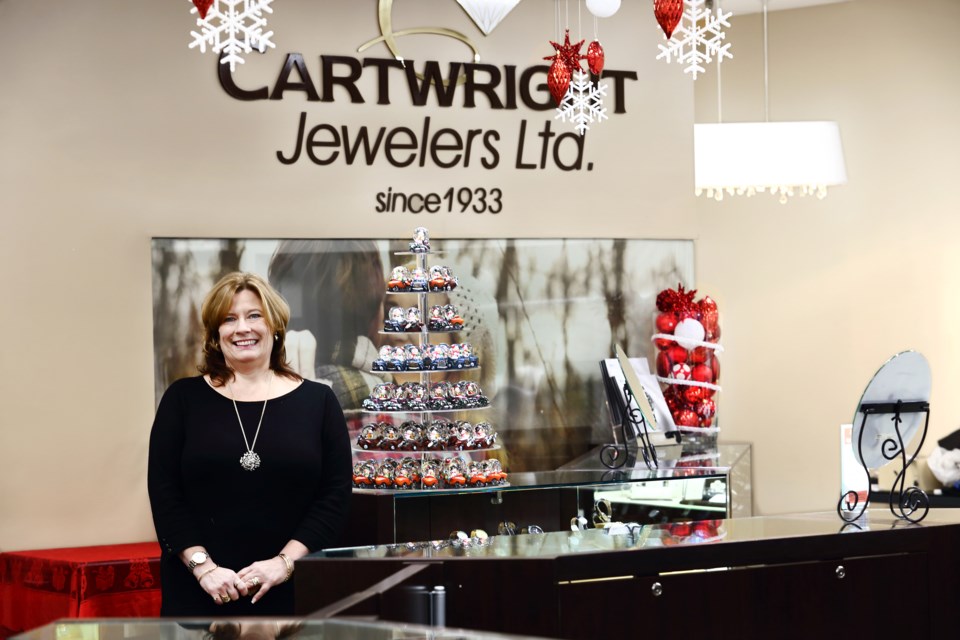 Cartwright-Coates said she is proud of Cartwright Jewelers legacy in New Westminster and for being a part of so many people's special moments.
"We continue to have generations of customers. Many of the young fellows that come in for engagement rings are here because 'Well, this is where grandma told me I should come' or 'Mom said this is where her engagement ring came from.' That to me is such an honour that people are so supportive of us as a small and independent local business," she said. "But I also think that we have been able to give back to the community."
Now located at 649 Sixth St., Cartwright Jewelers has been located in a number of locations in Uptown New Westminster during its 87 years. It's also evolved to customers through the decades.
"Back in the day, there was tons and tons of giftware in our old store on Sixth Avenue. China. Flatware. Vases. Most of the jewelry – 'there it is; what you see is what you get.' Then as people's tastes changed and were not collectors of things that need to be dusted anymore, and as people wanted to put their own, unique stamp, technology has allowed us to become designers of beautiful jewelry," said Cartwright-Coates. "A very large component of what we have done in these last few years is custom design for people."
Although Cartwright Jewelers has had a huge customer base in New Westminster, it has drawn customers from the Gulf Islands and the Interior. Last week it shipped a pair of diamond earrings to someone in Ontario.
"Business is as good as it's ever been right now," said Cartwright-Coates. "We are doing Christmas business right now, since we opened the doors from COVID. I think there's just been events and things happening in people's lives and they still want to celebrate. I am so excited for these young couples who have decided they are getting married, and they'll have a party later. You should see the joy in their faces – way more than I have seen with these big weddings. Way, way more. They are so happy. Maybe this is teaching us there are simpler things in life."
The retirement sale, beginning July 15, will last until the store is down to the "bare bones" of stock. With social distancing procedures in place, it's anticipated the sale will last into the fall.
During the retirement sale, custom design and repair services will carry on at Cartwright Jewelers.
"We do a huge, huge repair business here," said Cartwright-Coates. "There is just going to be some slight differences in that at the moment, strictly because of timelines. I expect us to be here into the fall. So, if there was that special piece that you were wanting us to make but just quite hadn't got yourself there, we can still do it."
While it's been a privilege for her family to be a part of the New Westminster community for so many years, Cartwright-Coates is looking forward to the adventures that await in retirement – including spending more time with her husband Brian, who retired from the City of New Westminster 14 years ago, and with her daughter and her family (including five grandchildren) who live in Salmon Arm. While Cartwright Jewelers closed temporarily because of COVID-19, it didn't cause the business to close – but that time at home gave Cartwright-Coates time to reflect on what she was missing out on because she was so busy with work.
"The wheels were turning," she said. "I doubt they would have turned this quickly if it hadn't been for COVID."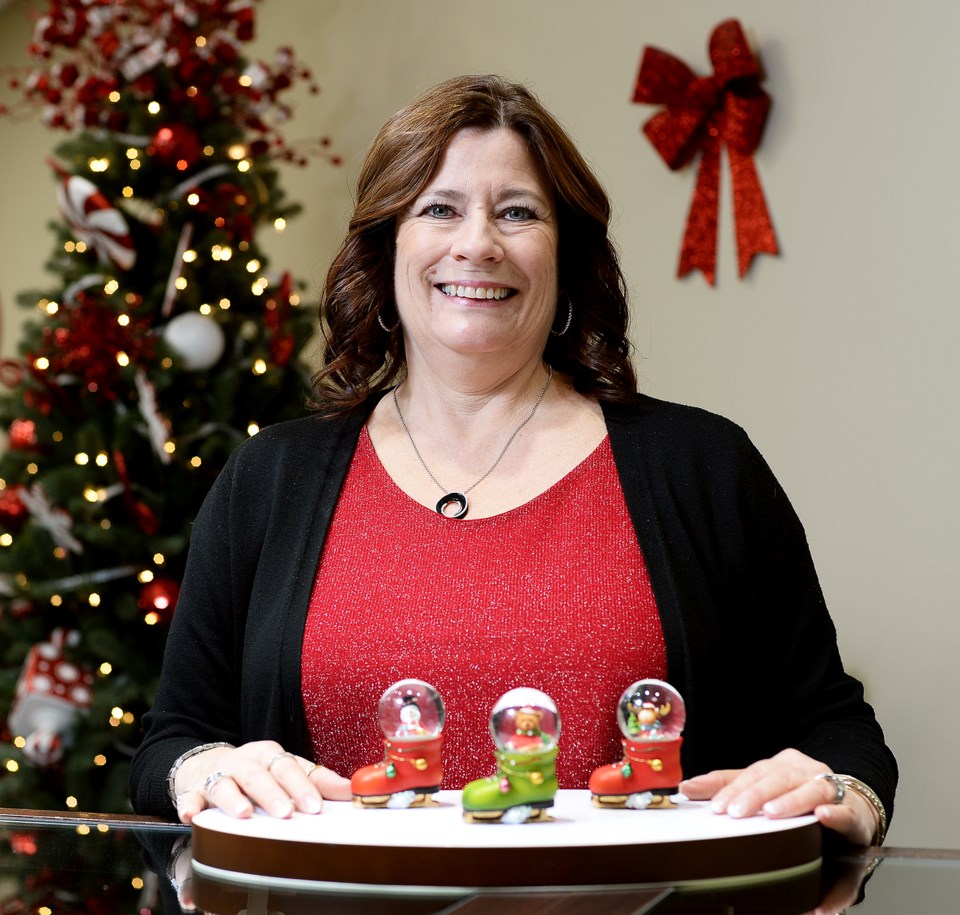 Cartwright-Coates said she will be putting the business up for sale, so it's possible someone will want to continue the shop's legacy, but that's uncertain at this point.  
Each year, Cartwright Jewelers sells an item, including snow globes and stuffed animals, and donates 100% of the proceeds to the CKNW Kids Fund (formerly the CKNW Orphans Fund) to help B.C. kids living with physical, mental and social challenges.
"We did it for 20 years, and we raised over $170,000," said Cartwright-Coates. "We have been strong and supportive, and sometimes it's also time that other people need to step up and take some torches."