Beer is once again being brewed in Sapperton.
Another Beer Co. is open for business at a location that's a stone's throw away from the Brewery District site, which was once the longtime home of Labatt Brewery.
After going through the challenging task of finding space suitable for a brewery, Alex Jopson and Clete Hanson opened Another Beer Co. in June. The independent, small-batch brewery is focused on crafting superb beers in a range of styles for the local community and people who enjoy rad beers.
The Record checked in with the brewery's co-founders to see how things are going with their tasty new business venture.
Q: Why open a craft brewery?
A: This whole process of opening the brewery happened organically for us. We met over the commonality of our interest in beer. Became great friends and wanted to recreate what our family down in Spokane was doing with the family brewery called Whistlepunk Brewing. We decided that we had to open it in New Westminster, being that both of our families (are) living here and loving the community.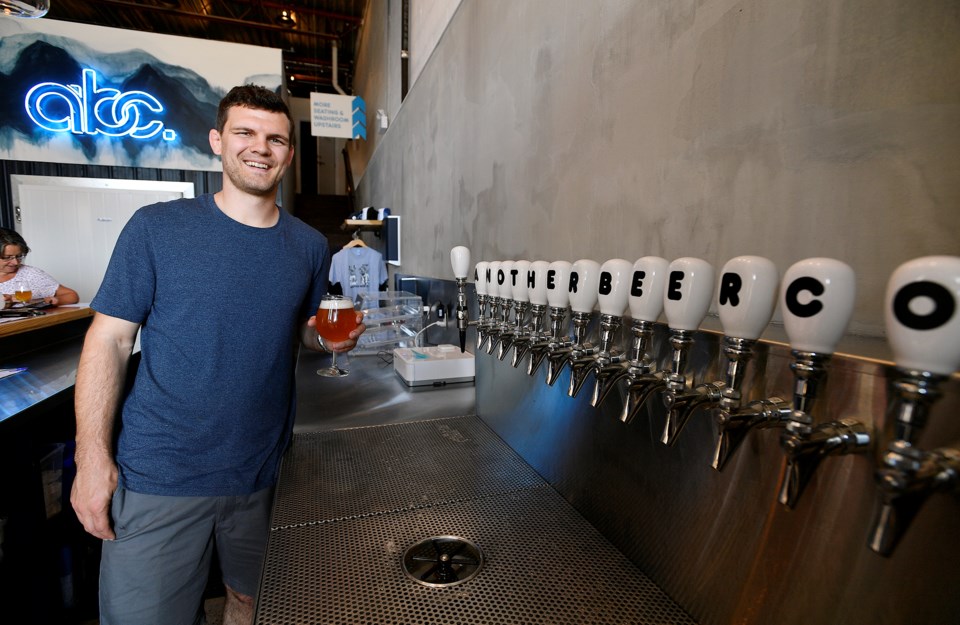 Q: When did you officially open?
A: We officially opened our doors on June 5. However, we threw our grand opening party on July 27, which was a beer festival. It will be our yearly event to celebrate our anniversaries. It went over really well, and we can't wait for next year.
Q: What has the response been like to date?
A: It's been amazing! When the city of New Westminster says they'll show up, they show up big time. We've had great feedback to date, and feel like momentum continues to grow. We've had great support from our friends over at Steel & Oak, and great support from others in the industry like Moody Ales, Luppolo Brewing, Faculty Brewing, Mariner Brewing, just to name a few.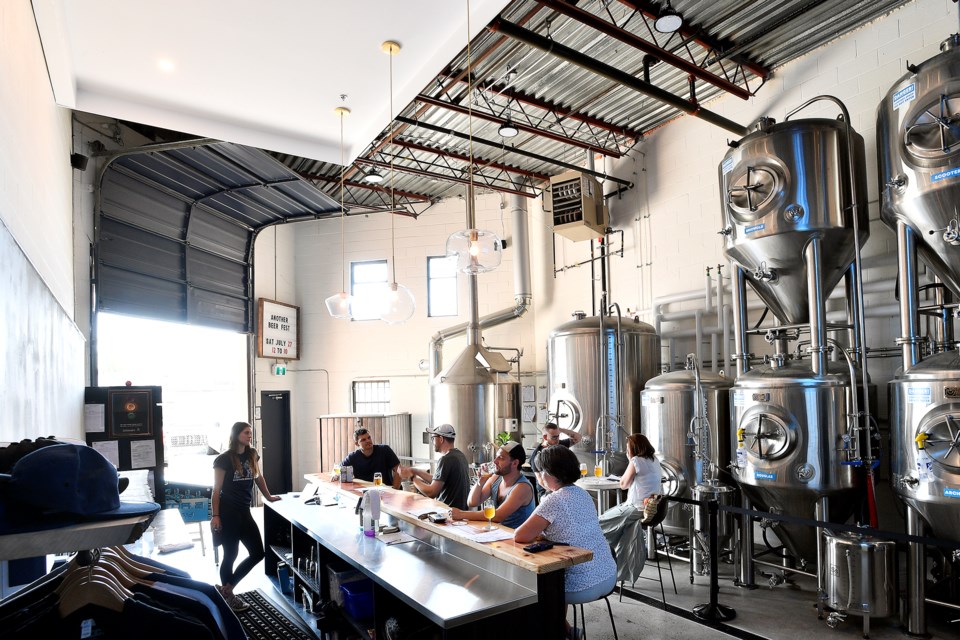 Q: Describe the vibe of Another Beer Company's lounge space?
A: Intimate and highly unique. Although it's not unusual to have the tasting room space around the equipment, we have a smaller space, so the bar area backs right into the tanks. The loft space overlooks the entire brewing space and bar area. Because of the tank setup, we can offer samplings directly off the tank, on certain days.
Q: What kind of beers do you brew?
A: We have a large variety of beers available. Currently offering 15 different beers with a number of different styles. We named our company Another Beer Co., partly because there will always be "another" beer on tap that you haven't tried. However, we've done mostly lagers, pale ales, IPAs. Belgian and German styles. But ultimately, we'll make seasonal beers and try some new stuff when we can. If you like beer, we'll bet that we'll have something you'd like.
Q: What's on tap in the tasting room?
A: We have 16 taps with different beers. Some we will regularly do, but can't promise that it will always be on. 
Q: Is there anything else you'd like community members to know about ABC?
A: We have a massive event coming up on Oct. 5 called Another Oktoberfest (free tickets and special offers available on Eventbrite). We're dressing up in lederhosen and dirndls, and will have many German-style beers available. Plus food options like sausages and sauerkraut, pretzels along with a vegan schnitzel from our friends at Amaranthus (in River Market). (It runs from noon to 10 p.m.)
We'll also be providing the beer for this year's Feast on the Fraser event – so keep an eye out for those announcements.  And one more thing, we have a special art exhibit coming for our brewery space for the month of November. Opening reception is on Nov. 1.
Another Beer Co. is open Tuesday to Thursday from 3 to 10 p.m., Friday and Saturday from noon to 10 p.m. and Sunday from noon to 8 p.m. It's at #11-30 Capilano Way – not far from the Sapperton SkyTrain station.