For Kevin Park, there's nothing as musically satisfying as the intimacy of a chamber music performance.
A large symphony orchestra is one thing. But a string quartet, a piano trio or a duo? That, he says, is how to best experience the world of classical music.
"If you haven't heard classical music and you want to approach it, you'd better start with chamber music," he said. "The concert itself is a lot more personal and intimate, and you get to hear each instrument so much up close. Each instrument brings their soloistic qualities, whereas in an orchestra you have 12 violinists, 10 cellists … That's the beauty of chamber music; you get to hear each instrument in a much more up-close, personal manner, and you can also hear the composer and the way the music was written in a much more personal way. It's all about intimacy and personal experience."
Park, a New Westminster resident, is the founder and artistic director of the Vancouver Chamber Music Society. He's spearheading a new series of concerts right here in New Westminster, with five concerts at the Anvil Centre Theatre in the 2019/20 season.
The third in the series, featuring Duo Solisti – cellist Brannon Cho and violinist Yoojin Jang – is coming up Saturday, Jan. 25.
Cho made his Canadian debut performance at a Vancouver Chamber Music concert in 2018 in West Vancouver.
"Brannon was on my radar for several years because he was making such a sensation in North America," Park said, noting he was already winning pretty much all the major international cello competitions. "We invited him as an up-and-coming artist to watch for."
After his West Van appearance, he took another top prize – first place at the International Paulo Cello Competition in Finland – and solidified his place among the world's rising stars.
"Since then he's been very busy travelling all over the world," Park said. "We really wanted him back because our audience was so profoundly touched by his performance."
For Cho's return visit, Park wanted to see something new – thus the presentation of the duo. Park said the New York-based Jang is equally as virtuosic on violin as Cho is on cello, and she's already well-known in Japan, Korea and Europe. The Vancouver Chamber Music series will mark her Canadian debut.
"This concert will be very virtuosic but still has all the chamber music qualities and the maturity and sophistication of all the compositions by Bach, Ravel, (Reinhold) Glière and (Zoltán) Kodály," Park said.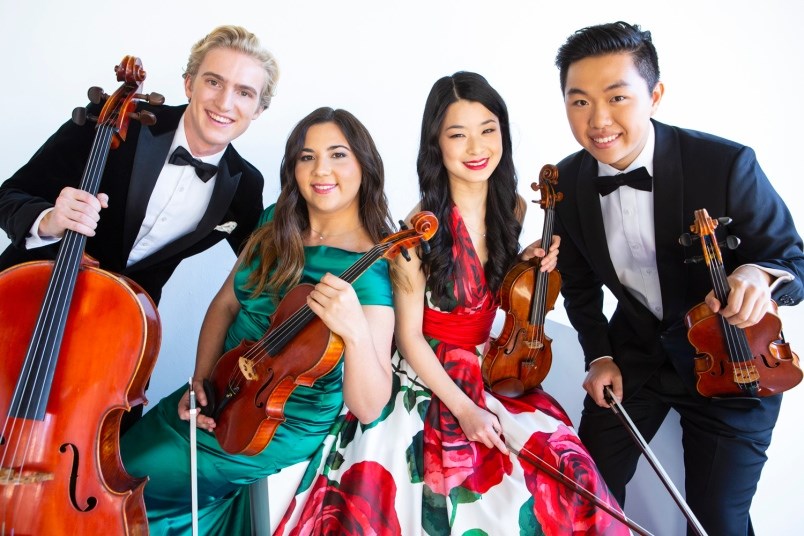 The fourth concert in the series, featuring the rising young Viano String Quartet, is coming up on Saturday, Feb. 29. The California-based quartet, which was formed in 2015 at the Colburn Conservatory of Music in L.A., includes New Westminster native Tate Zawadiuk on cello.
The foursome are another group of artists that Park has been watching closely for some time. He first saw them when he was watching the live stream of the Banff International String Competition in 2017, when they made it to the semifinals.
"Obviously these kids were probably the youngest participants, but I could hear their talent. It was very special," he recalled.
In January 2019, he booked the foursome to perform as part of the chamber music series – after which they went on to win the top prize in the 2019 edition of the Banff competition.
"This is the very best recognition for any string quartet," Park said. "Once you win the first prize, you're immediately booked with agencies and world tour performances. This is the best recognition any professional string quartet can get."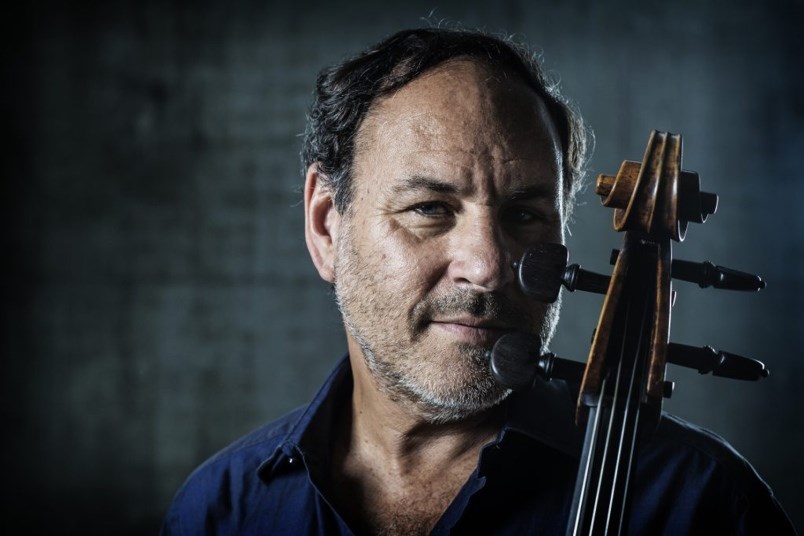 The season will end with a special fifth concert on April 19, when world-renowned cellist Gary Hoffman comes to town with pianist David Selig to perform the complete Beethoven sonatas for cello and piano, in recognition of the composer's 250th anniversary. Hoffman, whom Park noted is regarded as "one of the very best living cellists of our time," is originally from Vancouver but moved to the U.S. in his early teens and now lives in Paris, primarily recording and performing in Europe.
"He seldom makes it back to Canada," Park said.
That he's coming to perform at the Anvil Centre for the Vancouver Chamber Music Society series is a testament to Park's commitment to presenting only the highest calibre of musicians, to help in his mission to bring the joy of chamber music to audiences in all parts of the Lower Mainland.
As people move out of downtown Vancouver because of its affordability crisis, Park said, he wants to see them able to access top-quality music in their own communities – which is why his series has branched out to New West, as well as North and West Vancouver, Coquitlam and Tsawwassen.
"It's been really appreciated," he said. "We've had a lot of letters from our new audiences in these cities. They really appreciate the fact we're bringing the concerts to outside Vancouver."
Now, Park just wants to see the local audience grow. With the Anvil Centre Theatre having a capacity of 400, he's aiming to hit a solid 200 audience members for the first year of concerts. And, given the theatre's quality and its central location – not just for New West residents, but for anyone on a SkyTrain line – he's optimistic he'll see that happen.
Tickets for Duo Solisti, the Viano String Quartet and Gary Hoffman are all on sale now through www.ticketsnw.ca.
For all the details about upcoming concerts, see www.vancouverchambermusic.com or www.anvilcentre.com.