Of all the changes brought about by COVID-19, Craig Hopkins probably misses movie-going the most.
"My wife and I always go to Landmark Cinemas in New West. That's our either Saturday or Sunday; we always go, sometimes for a double feature," he said.  "That has been a big hole in our lives."
For Hopkins, though, the onset of the pandemic in March had a much larger impact than just the loss of his weekend outing. He's with the New West FilmFest and, with the rest of the board, was getting ready to put together this year's festival for local audiences.
In the face of COVID-19, the board was faced with a giant question.
"The initial discussions were, absolutely, what do we do? Do we need to cancel the festival?" Hopkins said.
Festival organizers meet and talk regularly, he noted, so they were able to ascertain fairly early in the process that they had some in-house expertise in running online festivals. The board had to balance that against the idea of cancelling altogether or trying to run some kind of scaled-back live version – with all the attendant physical distancing, caps on audience numbers and the need for safe and appropriate venues – and by summertime had decided that an online festival was the most viable option.
"We made that decision pretty early on in the year, and I think that really helps," he said.
The New West FilmFest runs Oct. 16 to 18 in its new virtual format.
Hopkins noted the festival was still able to connect with filmmakers and attract a host of films from across the country. It's an all-Canadian lineup this year – "That was the intention from the get-go," Hopkins noted – and features a selection of offerings from coast to coast.
The festival showcases three feature films, including the East Coast film Wharf Rats, which Hopkins describes as "a little lighter, a little bit weird" – in the finest tradition of Canadian comedy.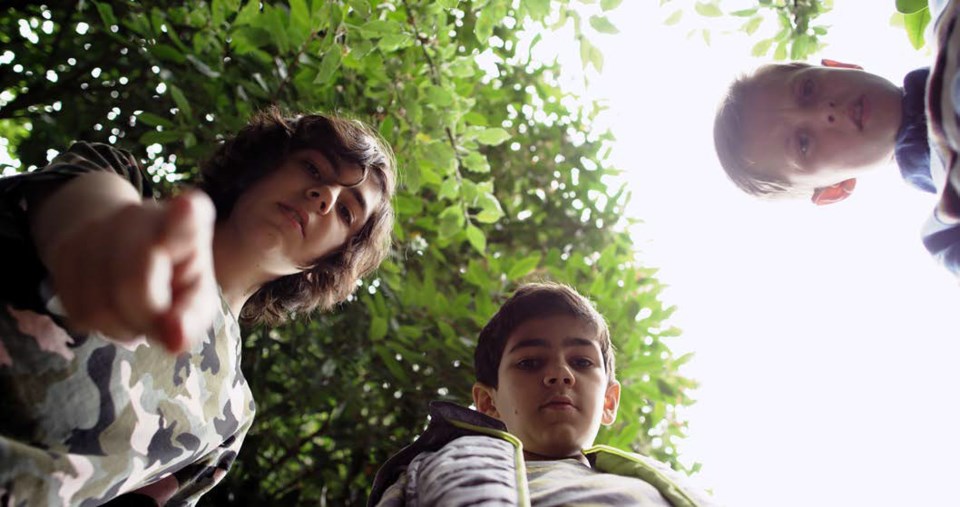 There's the Alberta offering John 316, about a psychiatric hospital where life is turned upside down when a mysterious drifter known only as John Doe – whom the patients believe bears an uncanny resemblance to Jesus Christ - is assigned to Room 316.
And there's the B.C. feature film The Dummy Factor, by Vancouver filmmaker Corbin Saleken – which happens to feature three New West residents in its cast: Rob Stover, who may be familiar to local audiences from Vagabond Players stage productions, and his two sons.
Along with the feature films, the festival also features a collection of five short documentaries. Hopkins highlights The River, a short documentary following the creation of a magazine in Ontario that's dedicated to showcasing the works of those who identify as living in poverty.
And there's also a lineup of 28 short films that run the gamut from animation to comedy to drama.
"Our short film collection is really strong," Hopkins said. "There's some topical stuff in there."
Though he's hard-pressed to pick favourites, Hopkins points to one animated short from Prince Edward Island as "the one that really captured my heart." The film in question tells the story of the I'm Alone, a Canadian schooner that was used for rum-running during Prohibition. It's set against the backdrop of the song The Story of the I'm Alone – by iconic Canadian folk singer Wade Hemsworth, best known for his classic rendition of The Log Driver's Waltz.
"I think there's something for everybody in here," Hopkins said. "I encourage people to check it out."
Offering an online festival meant building a virtual, Netflix-style platform so people can access the films they want to see, on demand, and watch from the comfort of their own home. You can pay to watch just one film, buy different packages to watch some or all of the short films, or pay $35 for one all-access pass to see everything.
Hopkins admits it's not like being at a live festival in an audience full of other people.
"It's not the ideal experience, but people can watch everything, whenever they want. You pay $35, sit on the couch and watch with your loved ones," he said.
What he's really excited about with the creation of the new online platform is that the festival will be able to continue to use it to offer more events year-round – even once live festivals are part of the picture again.
"Our hope is that we're able to hold more events and be more responsive to what people are interested in seeing," he said, pointing out that since the festival has now made the back-end investment, it makes sense to keep using it.
"You've got to look on the bright side of 2020."
For full ticket package information, check out www.newwestfilmfest.ca. You can also follow all the festival news on Facebook, www.facebook.com/newwestfilmfest.