New Westminster and Burnaby artists are among those taking part in the newly expanded Eastside Culture Crawl.
The 24th annual event is set for Nov. 12 to 15 and Nov. 19 to 22, running 5 to 10 p.m. on Thursdays and Fridays, and 11 a.m. to 6 p.m. on Saturdays and Sundays.  Workshops, demonstrations and talks are also happening during the ongoing Virtual Preview Week, Nov. 2 to 9.
The Culture Crawl is getting a new look in light of COVID-19, including expanding to two weekends and adding a wide range of digital components – including virtual studio tours, livestreams and live chats.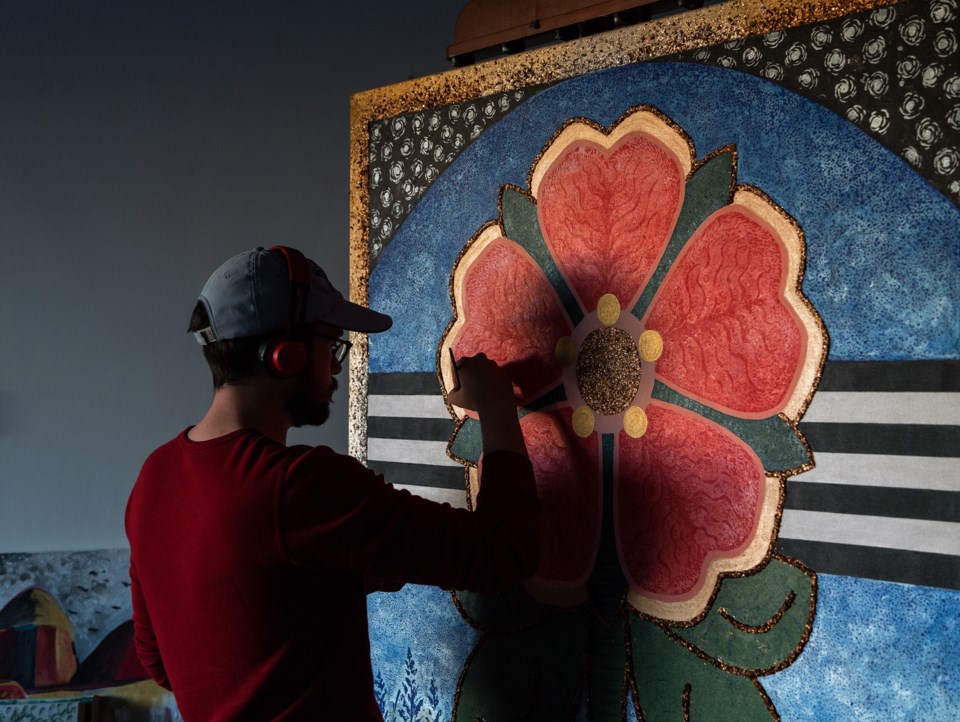 It also features a new digital appointment scheduler for controlled, in-person visits to open studios. In-person visits need to be booked ahead; full details can be found at www.culturecrawl.ca.
"Each year, we welcome visitors to explore the richness and vitality of the Eastside arts district. And while artists have faced unprecedented hardships this year, our mandate for the 24th annual Crawl remains the same - to celebrate the extraordinary talents of our visual artists and inspire a creative connection between artists and the greater community," says Esther Rausenberg, artistic and executive director of the Eastside Culture Crawl Society, in a press release. "The strength and resilience, the fortitude and passion arts patrons have come to expect each year from the Culture Crawl will be on full display. It promises to be an inspiring, uplifting and unifying experience."
The Eastside Culture Crawl focuses on a diverse array of artists working in Vancouver's Eastside – or, roughly, the area bounded by Columbia Street, First Avenue, Victoria Drive and the Vancouver waterfront. This year's Crawl includes nearly 250 artists.
Among those are several from Burnaby and New Westminster:
This Burnaby resident is a mixed-media artist who uses a variety of materials, including reclaimed wood, tempered glass and discarded building materials, in his work.
"I've been excited to create and build the very canvas I use," he said in an artist write-up. "Each unique canvas then, in some way, tells me the painting that needs to come from it. Using old, rough wood adds another layer of texture that you just can't get from a smooth, blank canvas."
Bennett works out of Studio 580, at 580 Clark Dr. 
This Burnaby resident has been a self-taught mixed media artist since 2017, according to her bio. Having grown up in an artistic family, Hamadeh has been learning how to express herself through any and every artistic medium since the earliest days she can remember. Originally a pencil portrait artist, Hamadeh has merged her strength in portraiture with her self-taught oil painting skills and curiosity in various mediums, creating a blend of her multiple artistic interests.
Hamadeh works out of Studio 580, at 580 Clark Dr.
A teacher at Shadbolt Centre for the Arts, Holmstrom grew up in small-town Alberta and became drawn to art after having a chance to travel to major art hubs such as New York, London, Paris and San Francisco. He studied at the Alberta College of art and Design and at MacEwan University, where he trained in both traditional and contemporary art and design. He has participated in numerous group and solo exhibitions across B.C.
Holmstrom works out of the ARC, 1701 Powell St., Studio 304.
This new Burnaby resident worked as a set, costume and lighting designer for many years. Her bio notes that she discovered carving classes in 2003 at the City Arts Centre in Edmonton, and following a move to London in 2010 began to delve more deeply into stone carving. Upon returning to Canada, she returned to film work and sculpting, and, her move to her first Vancouver studio in 2017 gave her space and a supportive community for her practice.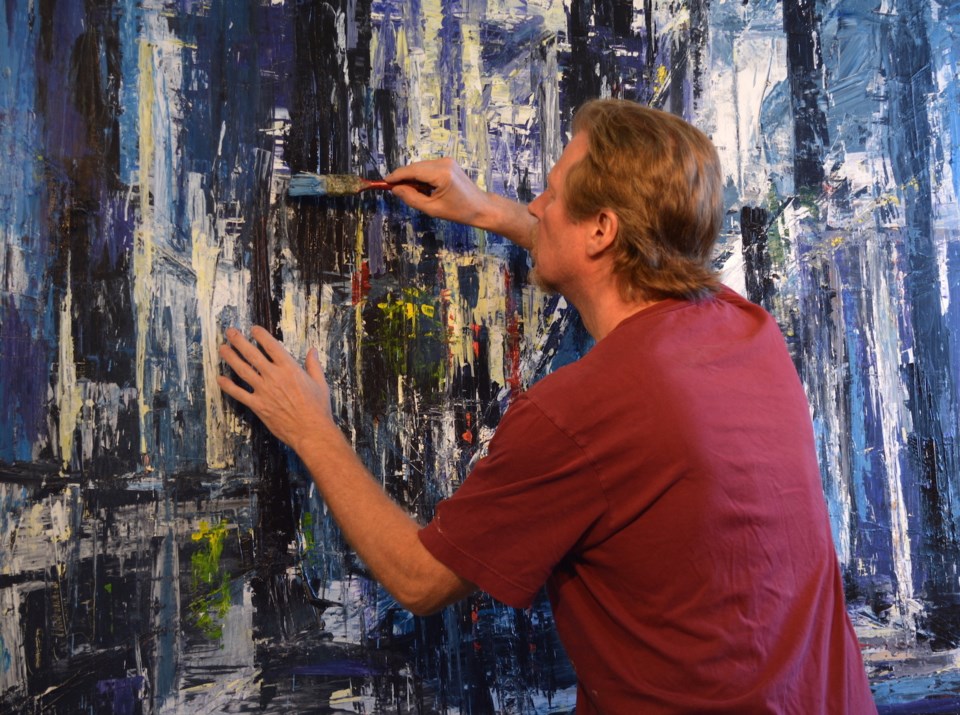 Mudryk works out of Eastside Atelier at 1310 William St. (Studio 8A-2).
Born and raised in Burnaby, Tycho attended UBC, where he studied painting under renowned Canadian artist Gordon Smith. In response to COVID, he has combined his figurative work with cityscapes, often depicting solitary figures in ambiguous and seemingly ominous urban environments. He has exhibited his work in cities including New York, Los Angeles, Seattle, Brussels, Geneva, Zurich, Singapore, Manila, Toronto, Montreal and Vancouver.
Tycho can be found at Gallery George, 990 George St.
This New Westminster painter, raised in Vancouver, describes herself in her artist write-up as having been a quiet child who found a way to relate with those around her through art.
Her early foray into the art world landed her scholarships and exhibitions, including work displayed at the Vancouver Art Gallery and by the Medical Research Council of Canada. In 1993, she shifted her focus towards building a 22-year career as a registered massage therapist. In more recent years, the creation of a home art studio reignited her work as an artist, inspired by her continued studies of body structure and kinetics. 
Her work includes a variety of landscapes and biological abstract/representational paintings.
Mitchell works out of Eastside Atelier at 1310 William St. (Studio 6B).