Krystle Dos Santos is buzzing. Her energy and excitement are palpable, even across a phone line.
To be stepping back onto the stage for a live audience is excitement enough. But to be stepping onto the stage for this particular show, at this particular moment in history? Even more so.
Dos Santos is set to star in the new production of Hey Viola!, a musical exploration of the life of Canadian civil rights hero Viola Desmond. It's onstage at the Anvil Centre Theatre from Oct. 15 to 25.
When Dos Santos steps into the spotlight for opening night, it will be the culmination of two years' worth of work.
That work began in 2018, when Dos Santos auditioned with playwright-director Tracey Power for her show Chelsea Hotel: The Songs of Leonard Cohen. Over lunch, Power mentioned to Dos Santos that she'd been inspired by Desmond, who had just been announced as the next face of the Canadian $10 bill.
Desmond was a successful Black businesswoman in Nova Scotia who made history for refusing to leave the whites-only section of a movie theatre in 1946.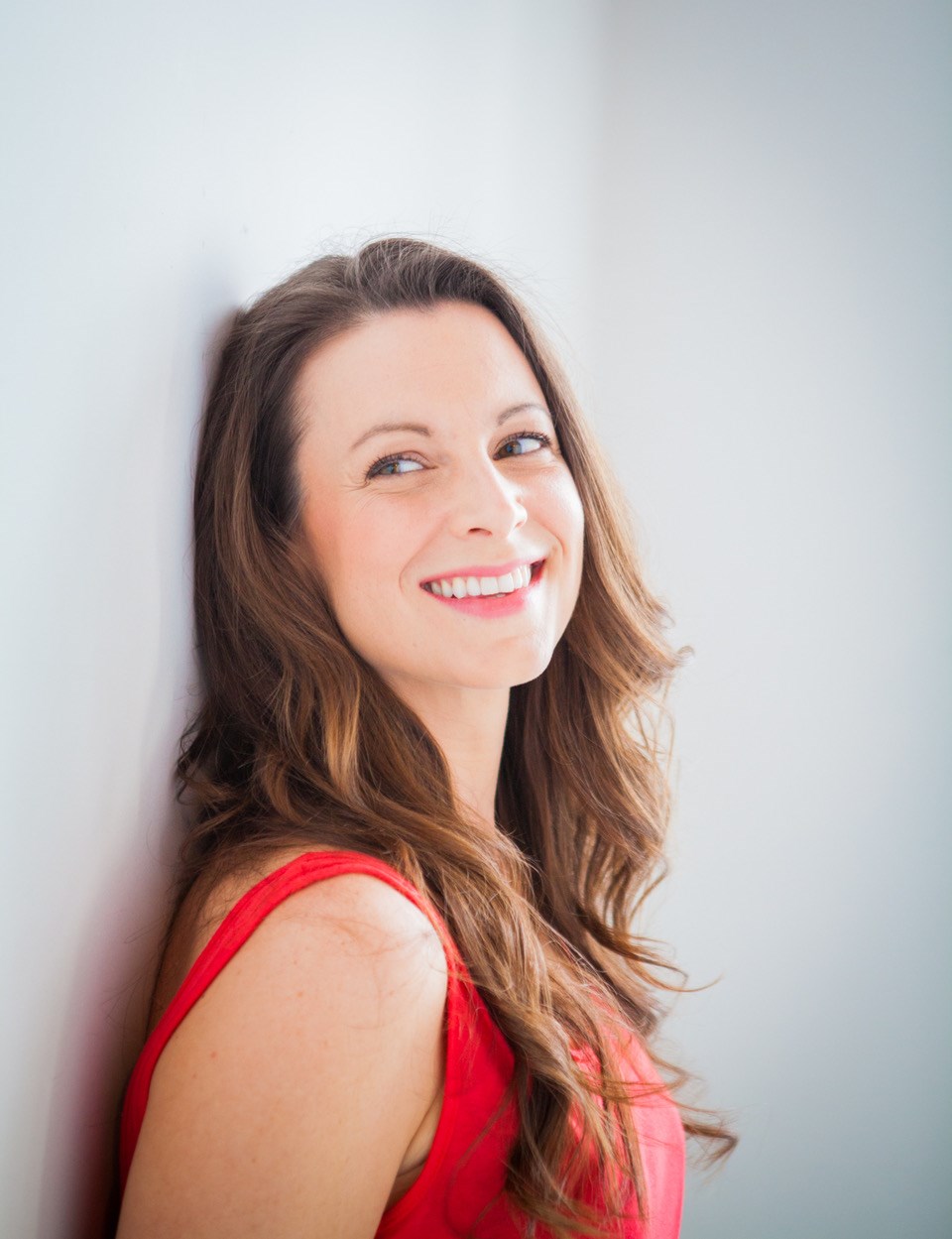 Power was intrigued by Desmond's story and saw potential to turn it into a one-woman musical show.
"I was intrigued as much as she was, because I was intrigued by the release of the $10 bill as well," Dos Santos says. "I couldn't think about anything else."
Dos Santos landed the part in Chelsea Hotel – which, she says, was an "incredible experience" – but it was the idea of creating a show about Desmond that really took hold.
Together, Power and Dos Santos started to build the show. They researched Desmond's life and history, and Dos Santos began curating a list of songs appropriate to the time and place.  She started with a list of about 50 possibilities, which was eventually trimmed to 15.
"As (Power) wrote the story and got all the emotion aligned, she really paired the songs with what was happening in the story," Dos Santos explains. "The music really does support the emotional journey of the story. For every twist and turn and moment of victory or failure, I think the music really helps to float it all along."
The song list will include some familiar titles, including hits of the era and songs that influenced the course of civil rights history – Dream a Little Dream, A Change is Gonna Come, Don't Let Me Be Misunderstood, Mississippi Goddam.
But, for Dos Santos, there's one song in particular that stands out, and that's Sinnerman.
"That's the song that was paired with the actual movie theatre incident," she says. "That is a very, very powerful moment in the story. Every single time, even thinking about it now, I can feel it in my heart."
Dos Santos and Power were able to bring the show to the stage twice in workshop form – initially with Western Canada Theatre, and then through the Magnetic North Theatre Festival.
Their fully realized show was intended to premiere at Western Canada Theatre in Kamloops in March, with a run at the Anvil Centre to follow – but, once COVID-19 brought live performance to a halt, Dos Santos thought the show would have to wait.
When she and Power received word in the summer that the Anvil Centre would be resuming live theatre this fall, she was ecstatic.
"There's no better time than this," Dos Santos says, noting the current world climate with the increasing awareness of the Black Lives Matter movement.
Though Desmond's fight was 74 years ago, Dos Santos points out, things haven't entirely changed.
"We're not in the same place, but we're still fighting a similar fight," she says. "I think it's so powerful to be able to share such an incredible story. Her fight for civil rights was one of the first to launch the Canadian movement."
Dos Santos notes Desmond's story hasn't been widely told in Canada.
"As a Black woman in Canada, I would have wanted, expected, almost needed to hear this story as a child in school," Dos Santos says. "It really would have been nice to have this kind of thing in the landscape of our education system."
Now, she says, because of Black Lives Matter and the systemic changes it is prompting, the world will be different for her 14-month-old daughter.
"I don't think my world was all that bad," Dos Santos says, noting Canadians have tended to be cushioned from a lot of the negativity south of the border.
But she doesn't underestimate the extent of systemic racism in Canada, and she admits it's been "disconcerting" to see stories of racism play out again and again in the headlines.
What gives her hope, however, is the newly heightened public awareness of systemic injustice.
To be able to play a part in raising that awareness by bringing Desmond's story to the stage is a responsibility she doesn't take lightly.
"I am fully invested in this show in every aspect," she says. "I feel really lucky that I get to be so invested – and not just invested, but that I get to dive so deep into her story."
Dos Santos says Power's storytelling delves deeply into Desmond as not just a civil rights icon but as a person.
"There are times when I just read through it, … and I cry every time. I am touched and moved every time," she says. "It never gets old to me. It only gets deeper. I start recognizing more and more her humanity."
For full details and ticket sales, see anvilcentre.com/our-events/hey-viola/
CHECK IT OUT
What: Hey Viola! Viola Desmond – the Soundtrack of a Life, presented by Musical TheatreWorks in association with Western Canada Theatre
Who: Created by Krystle Dos Santos and Tracey Power, starring Krystle Dos Santos, with musicians Steven Charles, Chris Davis and Mary Ancheta
When: Oct. 15 to 25, with evening shows at 7:30 p.m. Oct. 15 to 18 and 21 to 24. Matinees Oct. 17, 18, 24 and 25 at 2 p.m. and Oct. 22 at 1 p.m.
Where: Anvil Centre, 777 Columbia St.
Tickets: $50 (plus service charges), through www.anvilcentre.com/theatre
Safety: Note that full COVID-19 health and safety protocols are in place, including cabaret-style, physically distanced seating, sanitizing stations and more. See the website for full details.