"Hi, my name is January. I know it's a cold month, but I make it hot."
Alex Sangha laughs a little as he quotes the words of his friend, January Marie Lapuz, in the new film My Name Was January. The recently released short documentary remembers the life, death and legacy of January, who was 26 years old when she was brutally attacked in her New Westminster home on Sept. 29, 2012.
She was stabbed 18 times in what was later revealed to be an altercation with a client over the price of a sexual encounter. She died several hours later in hospital.
January lived her life facing oppression on many fronts: she lived in poverty, she was a person of colour, she was a trans woman going through gender transition, she was a sex-trade worker.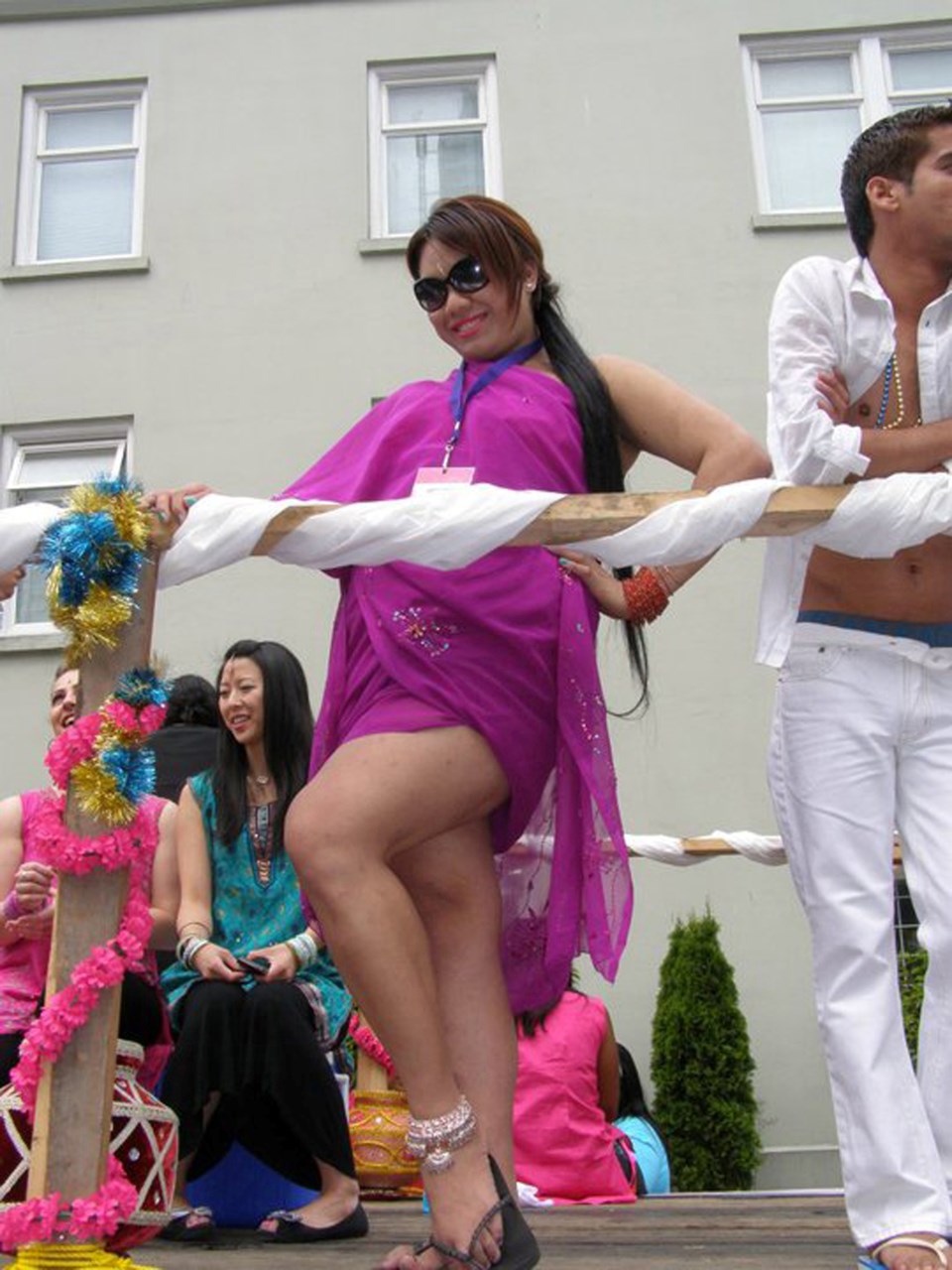 But the January remembered in the film was much more than that.
She was joyful. She was outgoing. She was a social butterfly, who loved to sing and dance and who drew everyone to her with her warmth and vivaciousness. And, perhaps above all, she was kind: a sweet-natured soul who would pay compliments to people she met on the street and who would always sing her mother's favourite song, Boyzone's No Matter What, when they were in the car together.
That January's life ended in violence isn't what Sangha wants to dwell on.
"This is not the killer's film. We want to create a legacy for January. We want to educate people on trans women of colour issues. Yes, we want people to know about the dangers and the vulnerability … but I don't want this to be about her death again," Sangha said in an interview with the Record.
"We're hoping this film will give some closure to her friends and family. We never had any closure because she was just taken from us."

My Name Was January didn't start out as a full-fledged documentary.
At first, for Sangha, the idea was to make a short film celebrating January's life, a simple five-minute eulogy for a lost friend.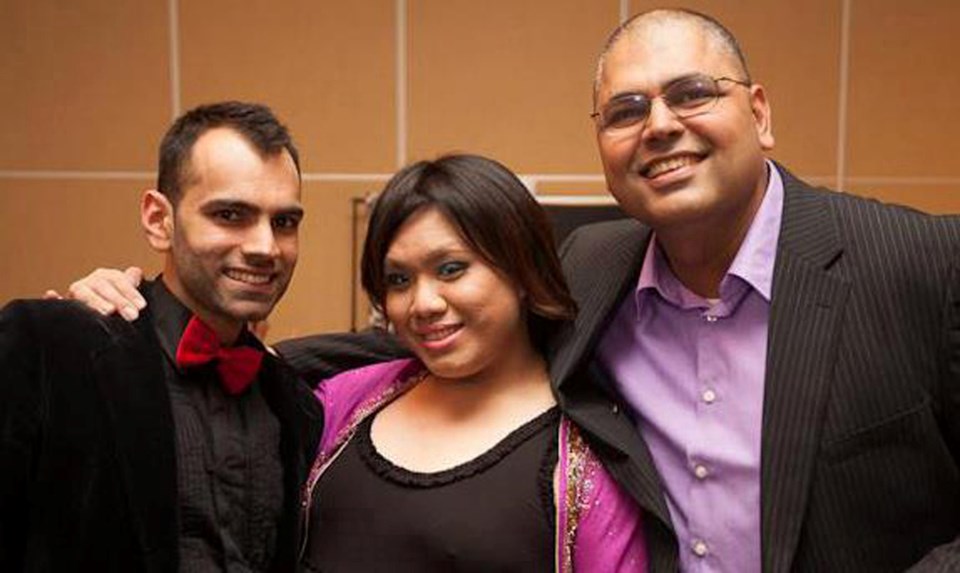 He was connected to January through SHER Vancouver, a non-profit society for LGBTQ South Asians and their friends (in fact, he notes, the "and friends" is part of January's legacy – it was her involvement in the group that made them broaden their mission). January got involved with SHER after meeting Ash Brar, another close friend of Sangha's, in a random encounter at a local bus stop; Brar recognized January as Filipina and spoke to her in Tagalog, and they quickly became the best of friends.
Sangha and Brar decided to look for student filmmakers – preferably women of colour – who could put together a short piece about January, so they approached the journalism department at Kwantlen Polytechnic University. That's how they found Elina Gress and Lenée Son, two students who were passionate about digital journalism and happy to take on the challenge.
"I had no idea who she was, what the story was," Gress admitted. "It was supposed to just be a five-minute video memorial for her."
Once Gress and Son started work on the film – interviewing January's friends and mother, researching the story of her life and her death – they realized there was more to be explored.
"We found, well, there's a little bit more to the story here," Gress said. "It was a journey, for sure."
Gress and Son discovered much they hadn't known about January. In interviewing her mother, Betty, they learned that January had been adopted as a boy (she was then John Carlo Embo Lapuz). In fact, Betty had bought the boy for 1000 pesos (the equivalent of "not even ten dollars," as she says in the film).
Sangha, a co-producer of the film, says the knowledge that she had been sold by her birth mother was always there for January.
"Can you imagine having that on your conscience growing up?" he said. "She never really felt accepted and loved."
In the film, Betty's time in front of the camera is raw and emotional, full of the pain of a mother who can't quite come to grips with having lost a child.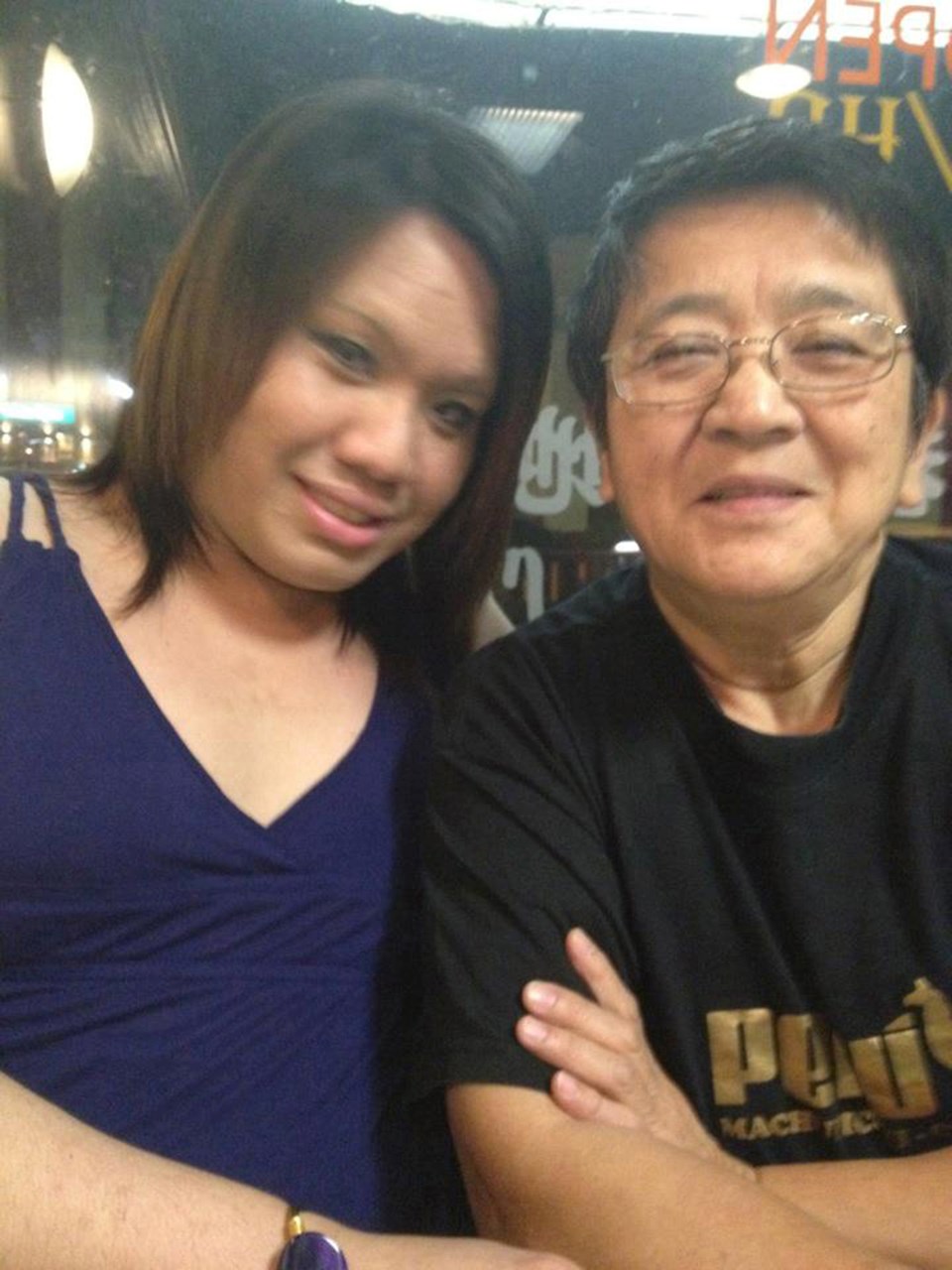 Speaking with Betty, Gress said, was one of the most emotionally wrenching experiences of the project.
"You could feel her pain. We were sitting there. We were just so quiet," Gress recalled. "I didn't even know if the camera was running. It wasn't about the film at that point; it was about listening to Betty."
The two filmmakers realized early on in their work that January's experiences as a trans woman of colour deserved an exploration of their own. They tracked down other trans women of colour with shared experiences and included them in the film, too.
"We wanted to talk to people who could have led a life like January's," Gress said. "We needed that part of it."
The message about the precariousness of life for trans women of colour – in particular those who, like January, end up in sex work - was an important one for Sangha.
"I think a lot of people still pass judgment on choices they make in their lives," Sangha said. "It's survival sex work, and there's many different reasons why trans women end up in survival sex work."
Sangha notes trans women often face difficulty getting hired because of the fact they are so obviously "different."
"January tried to get hired at different places and she wouldn't get hired. People didn't feel comfortable around her and they wouldn't hire her," he said, adding he would sometimes try to talk January out of pursuing sex work, warning her it was dangerous. "She would say, 'Are you going to buy my groceries? Are you going to pay my rent? How am I going to survive?'"
Sangha said the film is important in driving home the message about trans safety and sex worker safety.
"When someone dies, she's not just a statistic, a sex worker who's killed," he said. "She had an impact on her friends, her family, her community. … No one has the right to kill you just because you're in the sex trade."
That was an important underlying message for Gress and Son, who wanted to make it clear that trans women of colour live a very particular set of hardships, but without creating a film that dwells on those hardships.
"We wanted to step away from a lot of the ways that trans women of colour are portrayed. It's all so negative," Gress said. "Let's step away, let's talk about her.  … It wasn't about the murder, it wasn't about her death; it was about her. She was a person."
Gress said it was important to both filmmakers to keep the film as real as possible. Nothing was scripted, and they went in with no agenda.
"There's no intention of twisting the facts one way or another. We weren't fishing for specific answers," she says. "I was just there to listen and share. It's a reflection of, we want to make it just real."
For Sangha, that intention shines through in the finished product.
"It's such a real, authentic film," he said. "They really did a fitting tribute to January. They really portrayed her the way people felt about her. It's a really authentic, really real film about a really loving person, and it comes across as that."
Sangha said he and January's other friends are finally starting to move on, a little, from her loss. He's still reminded of January all the time; every time he crosses the Pattullo from Surrey to New West, he thinks about her. He thinks about just hanging out at her house, and going downtown, and going out for Greek food on Columbia Street.
"I feel like I'm going to see January, but she's not there," he said. "I still get emotional, I still get sad. I still feel, am I ever going to see her again?"
SHER Vancouver lost its spark for awhile after January's death, Sangha said. January was a huge part of the group, serving as its social coordinator, and not having her there left them adrift.
"We basically shut down after she died. The group just couldn't function. We just didn't feel like celebrating and having parties," he said.
But, slowly, they've built up their work again – they have peer support groups, crisis counselling, a float in the Vancouver Pride parade and in the Vaisakhi parade.
In January's name, they've also set up the January Marie Lapuz Youth Leadership Award, given annually to a person between the ages of 16 and 30 who has demonstrated commitment to and leadership in the LGBTQ community.
Now, My Name Was January is another way Sangha can honour his friend. He's been submitting it to film festivals all over the continent with great success (see below), and he's also hoping that it will make its way into libraries and educational institutions, where it can serve as a learning resource.
Gress hopes the film can continue to educate people about the lives and experiences of trans women.
 "The big picture was to encourage change," she said. "We kind of hoped it would strike some sort of change, or at least make people more open-minded. By showing people she was a person, we might strike change that way."
Official Trailer - My Name Was January from January on Vimeo.
THE FILM'S AWARDS AND SELECTIONS (SO FAR)
OFFICIAL SELECTION
Independent Shorts Awards
Los Angeles
(Sept. 15, 2018)
SEMI-FINALIST
Alternative Film Festival
Best North American Documentary
Toronto
(Sept. 17, 2018)
AWARD WINNER
Best Shorts Competition
Award of Recognition - LGBT
La Jolla, California
(Sept. 18, 2018)
AWARD WINNER
Aphrodite Film Awards
Best Documentary Short Film
New York City
(Sept. 29, 2018)
OFFICIAL SELECTION
CKF International Film Festival
Swindon, England
(Sept. 30, 2018)
OFFICIAL SELECTION
Queen Palm International Film Festival
Palm Springs, California
(Oct. 8, 2018)
AWARD WINNER
Los Angeles Film Awards
Best LGBTQ Film
Los Angeles
(Oct. 11, 2018)
OFFICIAL SELECTION
LA Shorts Awards
Los Angeles
(Oct. 13, 2018)
OFFICIAL SELECTION
Depth of Field International Film Festival
Nassau, DE
(Dec. 7, 2018)
SEMI-FINALIST
Hollywood International Moving Pictures Film Festival
Los Angeles
(Jan. 26, 2019)
OFFICIAL SELECTION
CrashLanded
Broken Arrow, Oklahoma
(Feb. 15, 2019) 
***
THE COURT CASE
Charles Jameson Neel, 20, was arrested on Dec. 5, 2012 and charged with second-degree murder in the death of January Marie Lapuz. Before his trial, Neel pled guilty to the lesser charge of manslaughter and, in October 2014, he was sentenced to eight years in prison minus time served (for a total of five years and three months).