If you need to take some time to step away from the hustle and bustle and get yourself into the holiday spirit, never fear. There is an array of Christmassy events to choose from, and we've rounded up our top 10 favourites to get you started.
Here are our picks for 10 Things To Get You Into the Holiday Spirit in New West:
1. Welcome Santa at the Santa Claus Parade.
With a ho-ho-ho and a wave or two, the Jolly Old Elf himself is returning to downtown New Westminster for the annual Santa Claus Parade along Columbia Street on Saturday, Dec. 2 starting at 11 a.m.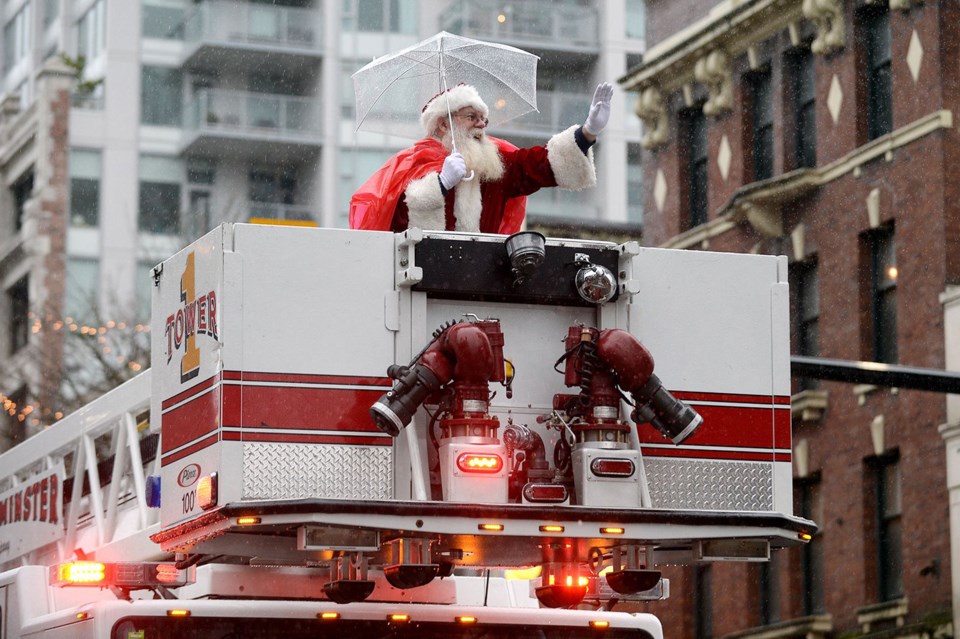 Expect floats, bands and other entertainment as the parade makes its way down the street – and you'll want to arrive early to stake out a good spot, especially if the weather's nice. (Be sure to dress well for the weather.)
Kids can head into the Anvil Centre between 10 a.m. and 1 p.m. to write and send their letters to Santa with some holiday helpers from Canada Post.
2. Shop.
And we don't mean braving the lineups at crowded malls, either. We mean checking out one-of-a-kind works by artisans at some cool markets.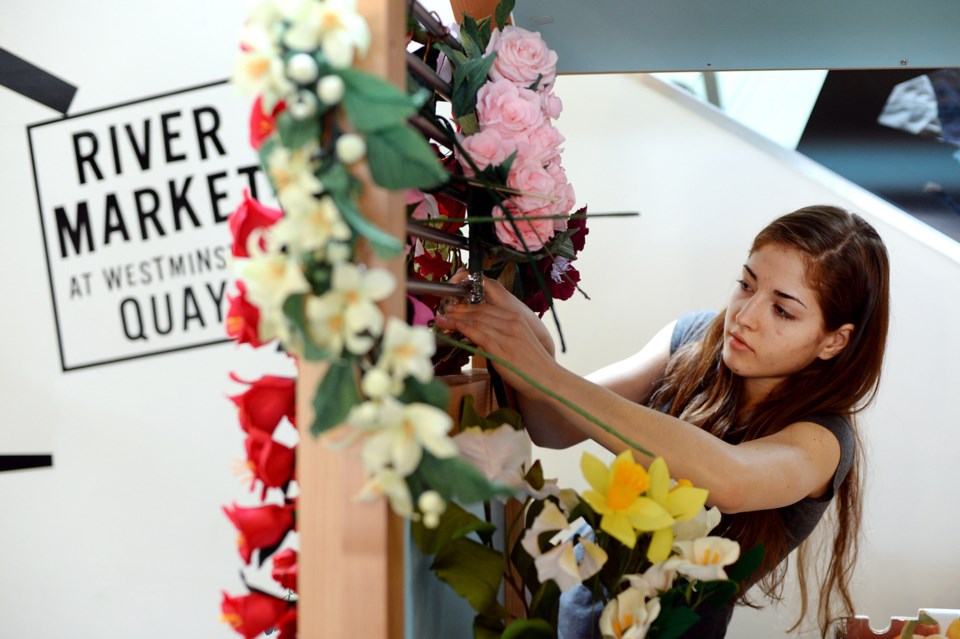 On Saturday, Dec. 2, it's time for New West Craft's third annual Christmas Night Market – with 50 vendors, live music, food, wine and beer, and more. It runs from 6 to 9:30 p.m. at River Market, and it's free and family-friendly. See www.artscouncilnewwest.org for more.
Then, on Saturday, Dec. 9, you can return to River Market for the Tinypreneurs market. As the name suggests, the featured vendors are children who want to become successful entrepreneurs. They'll be showcasing their business ideas and selling their products from noon to 3 p.m. Check out www.tinypreneurs.com for more.
3. Revel in the sound of Christmas bells.
The annual Carols and Bells concert returns to Queens Avenue United Church for the 20th time on Sunday, Dec. 3 at 7 p.m.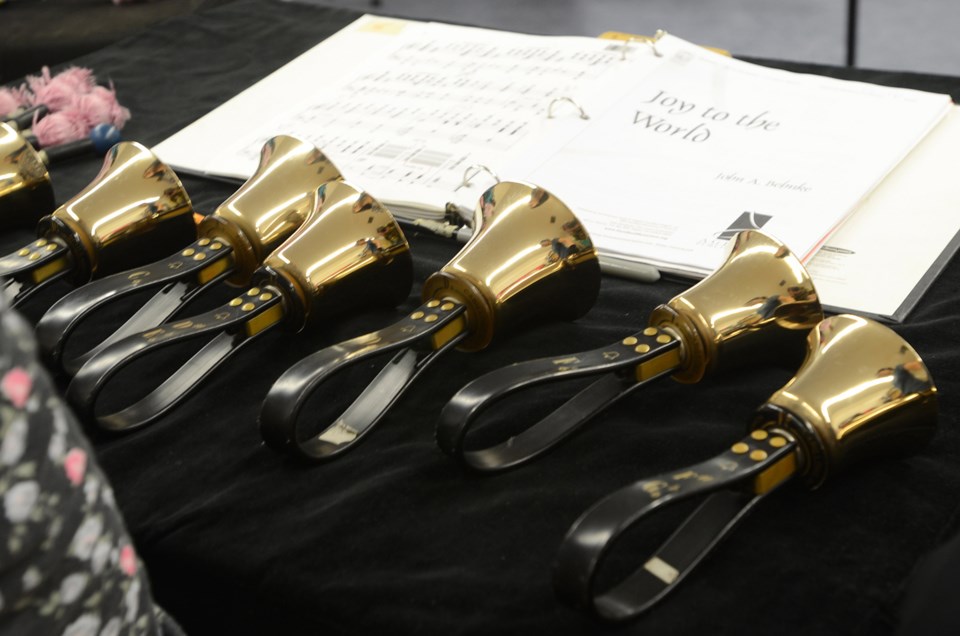 Five handbell choirs representing players of all ages will share their talents: Soundwave, from Burnaby, directed by Janet Nordstrand; Queens Avenue United Church Memorial Bell Ringers, directed by Virginia Barteluk; Sacred Bronze, from Coquitlam, directed by Mary Hampton; Topham Elementary School, from Langley, directed by Elizabeth Eckert; and Berkshire Bells, from Surrey, directed by Edward Brion.
Combined choir pieces and carol singing will also be on the program.
Tickets are $20 regular, $15 students/seniors and $10 children. See www.queensavenue.org.
4. Laugh your way through a holiday pantomime.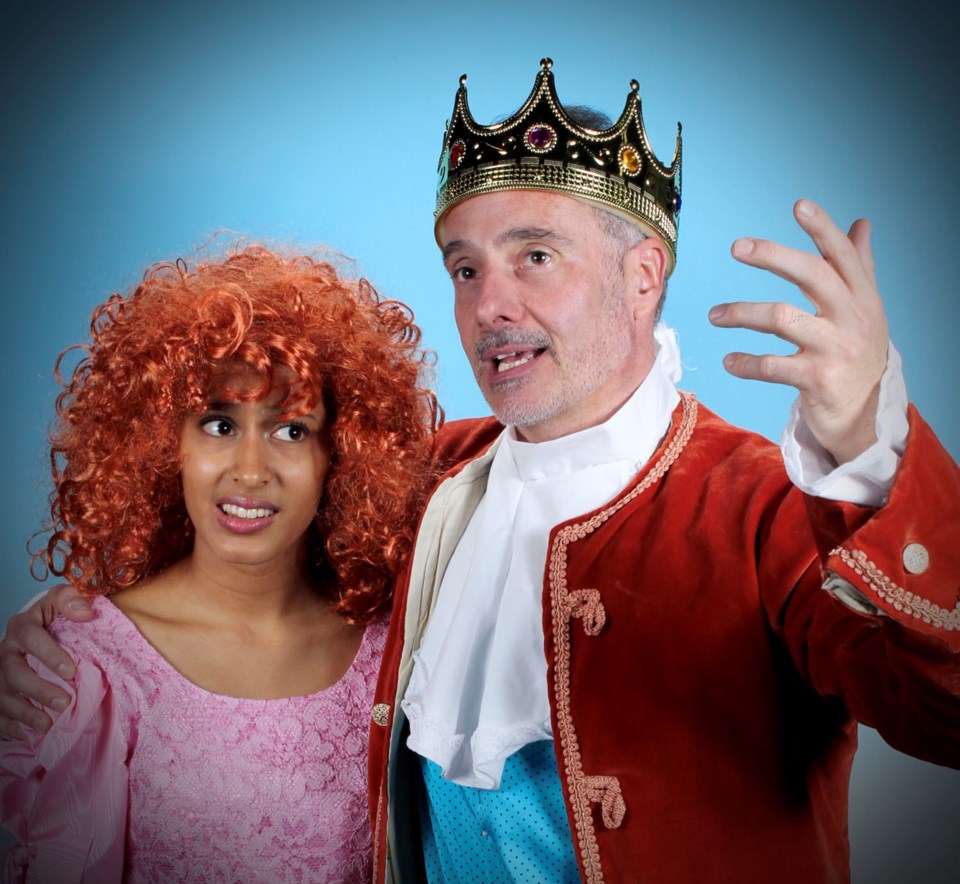 The Vagabond Players are returning to an old tradition by presenting a holiday pantomime of Sleeping Beauty – with more than a few twists. Join the fun as a prince stumbles across a castle in Queen's Park that nobody else can see, and an old man tells him a tale of how an evil fairy put a curse on a princess 116 years ago.
It runs now till Dec. 17, Thursdays through Saturdays at 7:30 p.m. and Sundays at 2 p.m., onstage at the Bernie Legge Theatre in Queen's Park.
5. Take in some art – and maybe even take some home.
Art lovers can find an array of exhibitions for the season around town.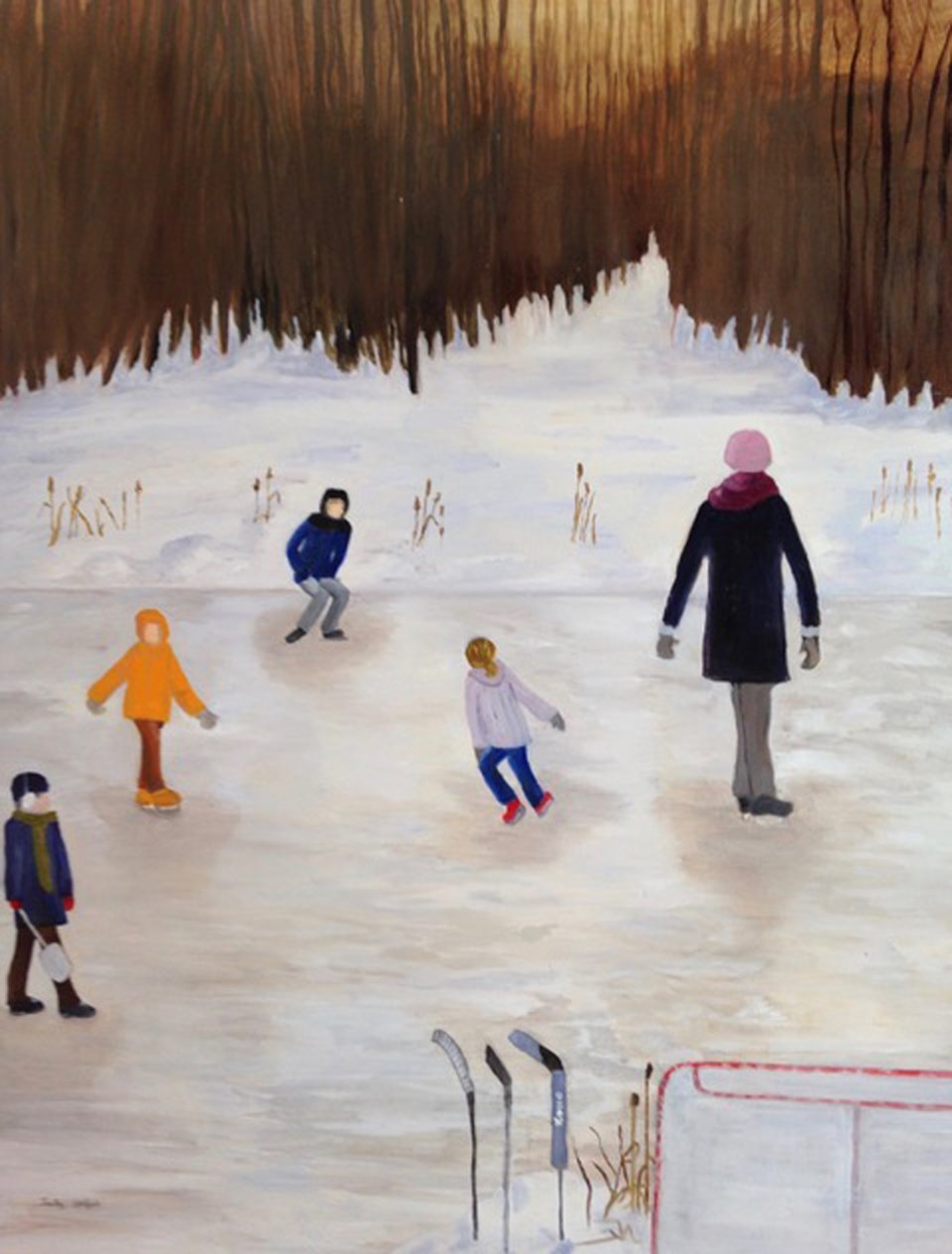 Don't miss Van Dop Gallery, with its annual Spirit of the Season exhibition running to Dec. 24, and its Small Masterpieces running until Jan. 31. Open houses are on Saturdays, Nov. 25, Dec. 2 and 16, from 11 a.m. to 5 p.m. You can also arrange a private viewing by calling 604-521-7887. See www.vandopgallery.com.
There's also the Best of NWA, a holiday art show by New West Artists, ongoing at the Network Hub on the second floor of River Market. The opening reception is Friday, Nov. 24 from 7 to 10 p.m.Or why not head up to Massey Theatre's Plaskett Gallery for Two Views, running Dec. 1 to 24? The show, which includes both realistic and abstract work, officially opens with a reception on Saturday, Dec. 2 from 2 to 5 p.m. Otherwise, the gallery (735 Eighth Ave.) is open Tuesday to Saturday, 1 to 5 p.m., during performances at the theatre or by appointment (call 604-517-5900).
And don't forget about 100 Braid Street Studios, with its First Saturday Open Studio even on Saturday, Dec. 2, when you can drop in between noon and 5 to meet the artists in their studios and check out their work. Or you can sign yourself up for an upcoming paint and sip night – just check out the studio's website at www.100braidststudios.com for upcoming classes and availability.
6. Catch some local talent in holiday productions.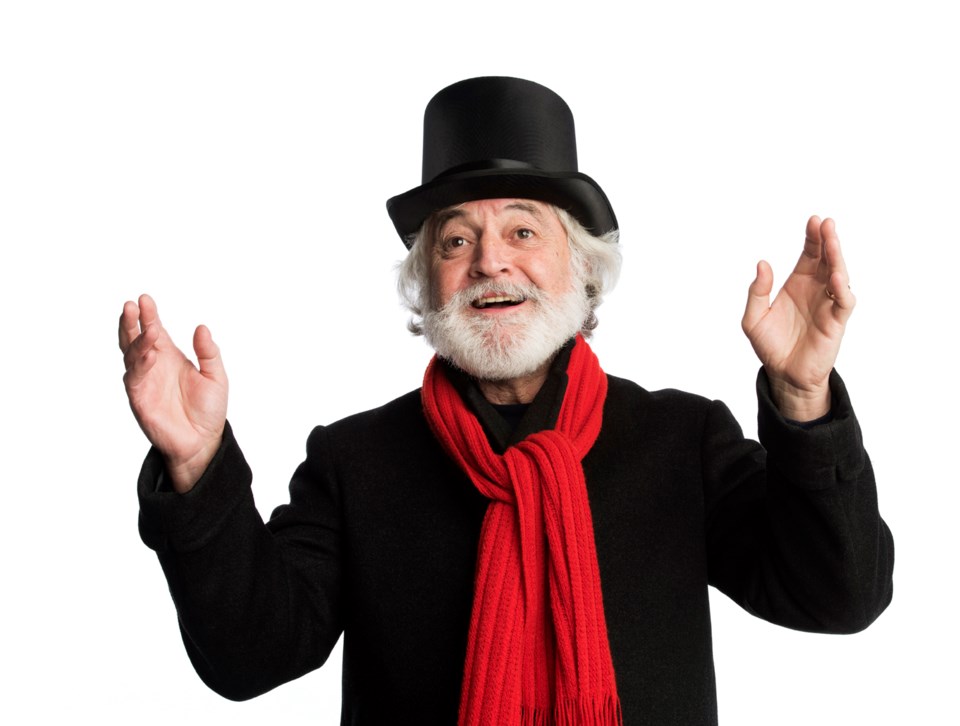 It's not Christmas without A Christmas Carol, and New West folks are in for a treat from our very own Russell Roberts. The veteran actor stars as Ebenezer Scrooge in the Gateway Theatre production in Richmond, running Dec. 7 to 23. The theatre is at 6500 Gilbert Rd., Richmond. Call 604-270-1812 or see www.gatewaytheatre.com for tickets.
For another family favourite, what about the Arts Club Theatre Company's Beauty and the Beast? It's on Dec. 6 to Jan. 13 at the beautiful Stanley Theatre on Granville Street. New West's own Peter Jorgensen is featured as Lumiere. Plenty of shows (especially matinees) are already showing limited availability, so be sure to book tickets early. See www.artsclub.com.
7. Enjoy the Vancouver Symphony Orchestra.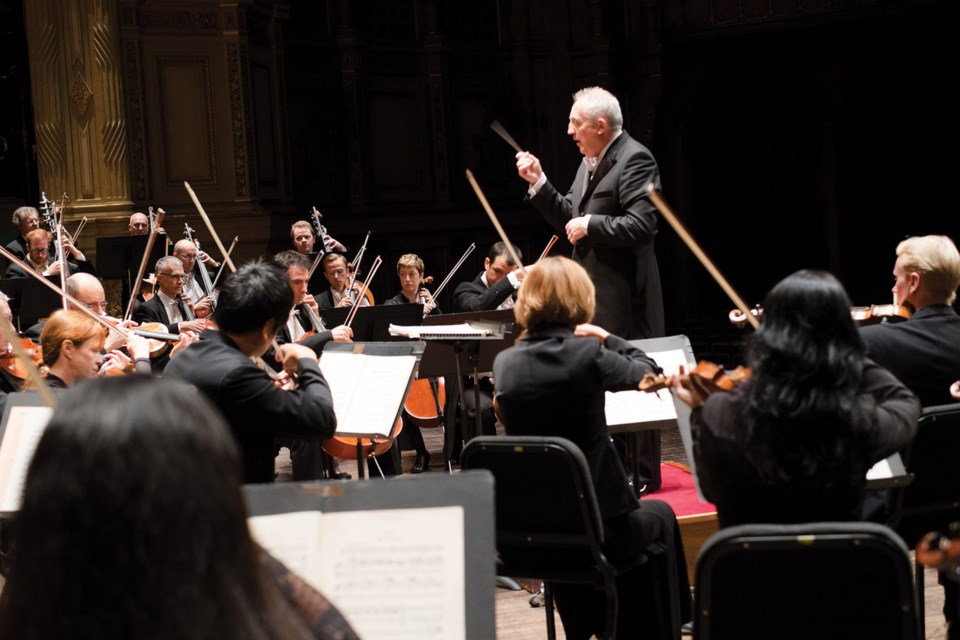 Yes, the VSO is coming to town. Vivaldi's Four Seasons is onstage at the Massey Theatre on Sunday, Dec. 17 at 2 p.m. at the Massey Theatre, featuring violinist Philippe Quint and Christie Reside on flute.
For the small set, the VSO is also bringing its Tiny Tots concert series back to the Anvil Centre Theatre on Saturday Dec. 16, with the Holiday Hooray featuring Let Your Music Shine! With Lisa and Linda. There are two concerts, at 10 and 11:30 a.m. The concerts are aimed at the toddler and preschool crowd, with special pricing for babies and little ones.
Check out www.ticketsnw.ca to buy tickets for any of the above.
8. Hear a choir sing.
It's just not Christmas without choral music.
New West audiences have a number of wonderful holiday concerts to choose from this season.

On Sunday, Dec. 3 at 2:30 p.m., the Vancouver Welsh Men's Choir joins Winter Harp for their annual – and always popular – Magic of Christmas presentation. With the male voices in four-part harmony, and Winter Harp's dazzling array of harps, ancient instruments and haunting carols, it promises to fill the Massey Theatre with the best of the Christmas spirit.
The Amabilis Singers are offering up A Christmas Gift on Saturday, Dec. 16 at 2 p.m., featuring a variety of music – both familiar and new - tapping into the beauty and wonder of the holiday season. It's at New Westminster Christian Reformed Church, 8255 13th Ave. (between First and Newcombe, Burnaby). Tickets are $20 (free for kids under 12), available at the door or by calling 604-503-2074. See www.amabilissingers.org.
On Tuesday, Dec. 19 at 7:30 p.m., you can enjoy the acclaimed vocal ensemble musica intima (which includes New Westminster's own Melanie Adams), bringing its Nativité concert to Knox Presbyterian Church, 402 East Columbia St. The concert features traditional Christmas favourites with some new, contemporary arrangements. Tickets are $30 regular, $25 for seniors and $20 for students. See www.musicaintima.org.
9. Bask in the spirit of Christmas past.
New Westminster is proud of its heritage – and there's no time like the holidays to celebrate it.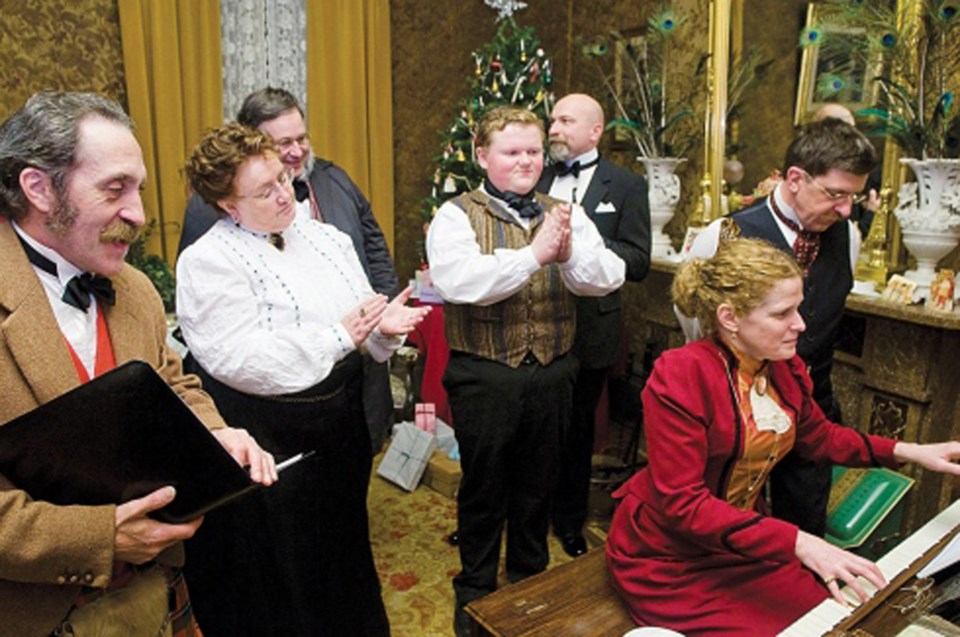 You can take in the Homes for the Holidays Heritage Homes Tour on Sunday, Dec. 3 from 4:30 to 7:30 p.m. The Queen's Park Healthcare Volunteer Society is giving people a chance to tour six heritage homes in Queen's Park and Brow of the Hill – all of which are decked out for the holidays. Tickets are $30, available through www.qphvs.org. Tickets go fast, so buy early.
Or, step back into a Victorian Christmas at historic Irving House (302 Royal Ave.), where the home is decked out for the holidays and featuring live entertainment in the parlour. You can even make a decoration for one of the home's Christmas trees. It's open by donation Saturdays and Sundays, noon to 4 p.m., on Dec. 9, 10, 16 and 17. Or, take it up a notch and treat yourself to Victorian tea in the Grandmother's Room, featuring traditional tea and treats. Seatings are at noon, 1, 2 and 3 p.m. on Dec. 9, 10, 16 and 17. Each seating can accommodate six guests, so gather a group of friends (individual guests can also be accommodated at the 3 p.m. seating on Saturdays). Call 604-527-4640.
10. Jingle all the way.
Swing back into the big band era as Tony Barton and his Jingle Belles return to the Anvil Centre Theatre stage with Jingle, their one-of-a-kind, interactive Christmas show featuring favourite Christmas tunes and original arrangements (and a little audience participation, too).
It promises to be fun for the whole family.The show is onstage Thursday, Dec. 21 to Saturday, Dec. 23 at 7:30 p.m. Tickets are $35, $25 and $15. See www.ticketsnw.ca.
11. Oh, come on, you didn't REALLY think we were done yet, did you?
We've saved the very best for last – because, let's face it, no Christmas is complete without The Nutcracker.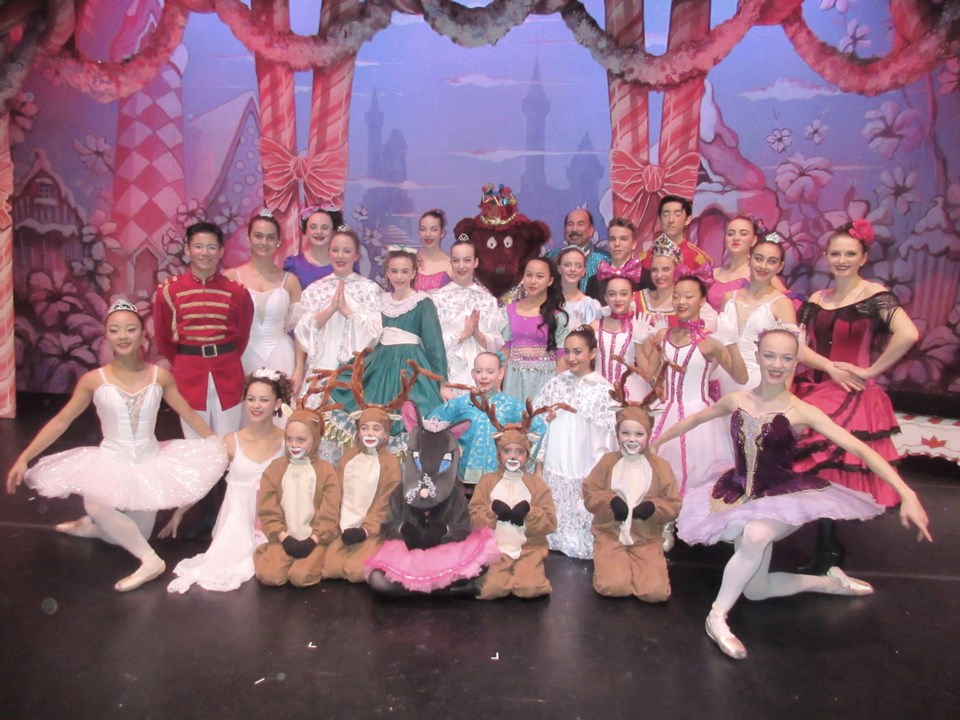 Local audiences can experience the magic twice. First, on Friday, Dec. 8 at 7:30 p.m. at the Massey Theatre, the New Westminster Symphony Orchestra and the Richmond Academy of Dance are joining forces for their annual Christmas celebration – featuring excerpts from Tchaikovsky's Nutcracker. See www.ticketsnw.ca.
Then, on Saturday, Dec. 23, it's the Royal City Youth Ballet's annual full-length production, an extravaganza of colour and talent as 100-plus young dancers take to the stage at the Massey for shows at 2 p.m. and at 7 p.m. The production is on tour around the Lower Mainland, so if you have to miss the local shows, you also have a chance to catch it on Dec. 1 in Burnaby or Dec. 8 through 10 in Surrey, among others. See www.royalcityyouthballet.org for details and ticket information.