When it comes to how our society generates and produces energy in light of the looming effects of climate change and global temperature increases, some scientific experts think we're simply headed in the wrong direction.
The world's energy supply is derived, by a significant margin, from sources that are not only nonrenewable but also produce enormous amounts of greenhouse gas emissions. An analysis performed by the International Energy Agency found that in 2021 more than 80% of all energy produced on the planet comes from oil, gas, and coal, with the remaining percentage splintered between nuclear (5%), hydro (2.5%), biofuels (9.4%), and the ever-nebulous category "other" (2.2%).
In terms of electricity generation, solar photovoltaic technology has been a steadfastly growing source of energy over the past decade. In 2010, solar energy accounted for 32.2 terawatt hours of electricity; as of 2021, that figure was 1,002.9 TWh. Solar PV is responsible for 3.6% of all electricity generated globally, just behind hydro and wind power as the largest renewable electricity technology.
But while the growth in solar PV is certainly promising, the degree to which it remains dwarfed by our reliance on oil, gas, and coal creates a troubling frame of perspective. Though the climate crisis derives mainly from overall energy use, the global electricity access gap is a humanitarian crisis in its own right.
Electrical access is defined by the World Bank through a Multi-Tier Framework.
Closing this gap is a key objective for many international institutions, and technological advances made over the last century in battery storage capacity, appliance efficiency, and solar energy production capacity have radically reshaped the field of possibility. Accordingly, off-grid solar is quickly gaining recognition as a viable approach to reducing the global electricity access gap in an environmentally sustainable fashion. To that end, Enviro Friendly compiled a list of highlights from the 2022 Off-Grid Solar Market Trends Report, developed by the World Bank and its partners.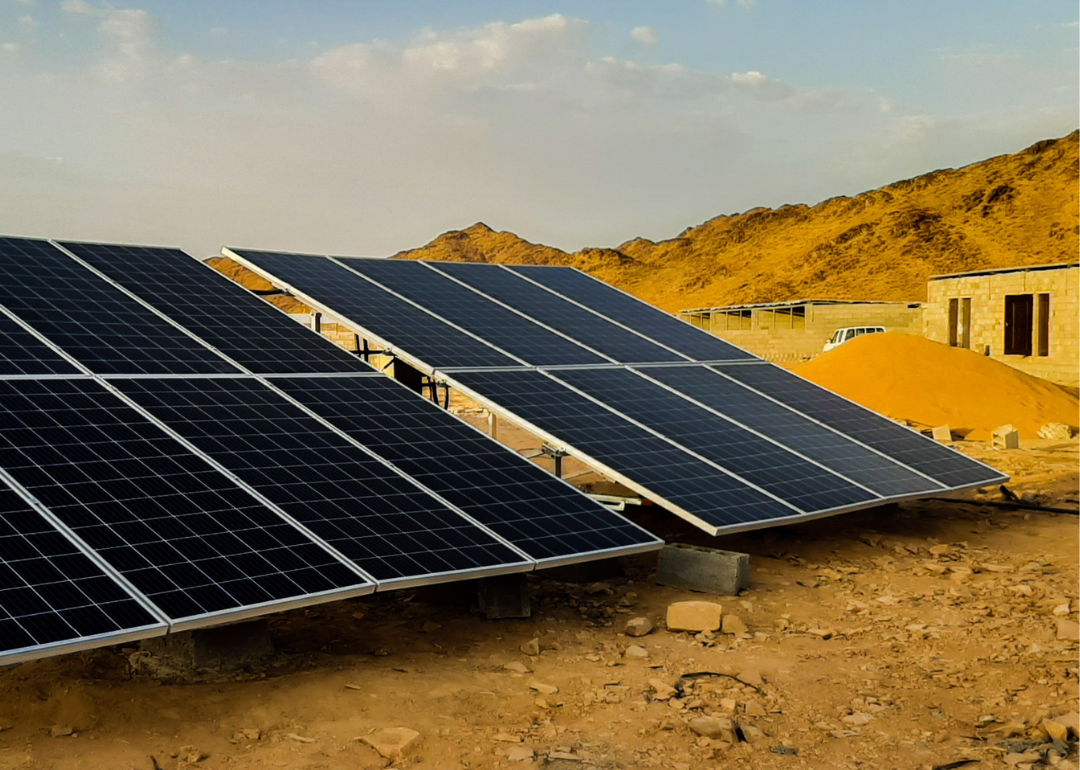 Sajid1264 // Shutterstock
What is off-grid solar?
Off-grid solar refers to photovoltaic solar panels that provide electricity but are not connected to a public electricity grid and are often intended for individual, homeowner, or small business use. OGS products can include solar energy kits, which range from simple 2-watt solar lanterns to higher capacity solar home systems of 100 watts or more, and off-grid solar appliances, which are household and small business appliances that are energy-efficient and powered by direct current.
To make the best use of OGS systems, installing a battery system to store energy is generally considered necessary, as solar panels do not produce energy evenly throughout the day or year-round. The capacity to store excess energy produced during peak times enables users to depend on solar energy more broadly, as opposed to simply during time-of-use of appliances.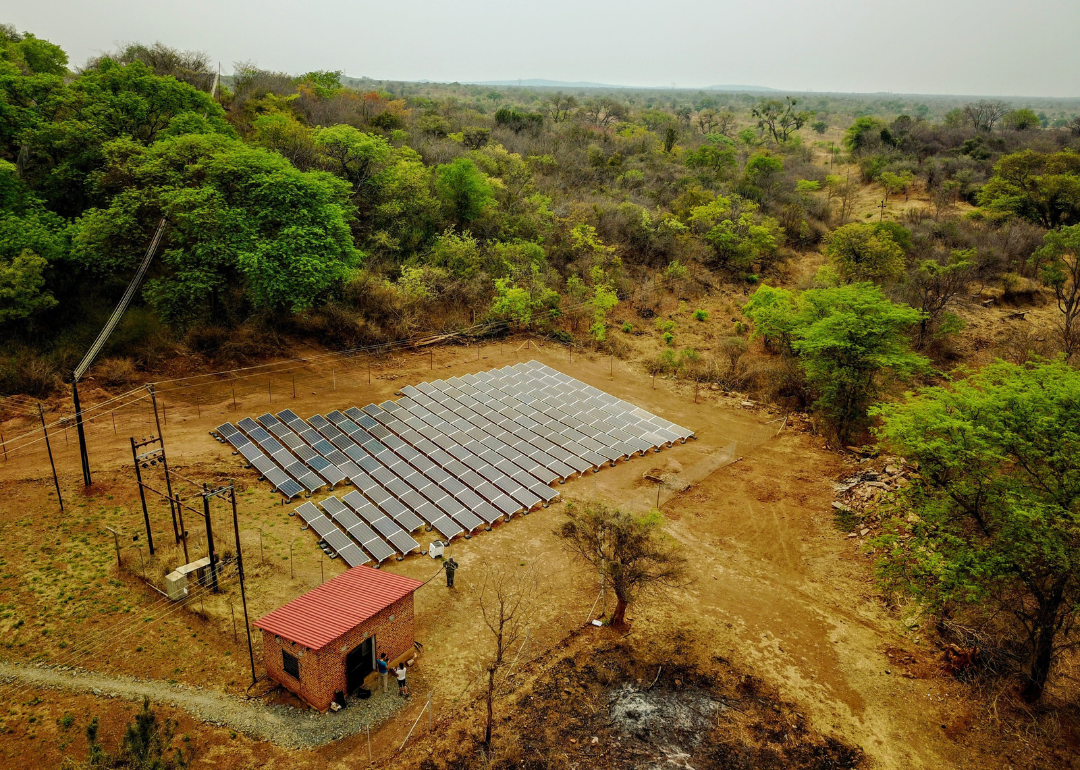 Sebastian Noethlichs // Shutterstock
A key component to U.N. Sustainable Development Goals
The U.N. Sustainable Development Goals identify 17 interlinked objectives that outline a "universal call to action to end poverty, protect the planet, and ensure that by 2030 all people enjoy peace and prosperity," of which the seventh is "Affordable and Clean Energy." Though global electrification has increased yearly, the rate of that gain has slowed in recent years due to challenges exacerbated by the COVID-19 pandemic.
The World Bank report suggests that off-grid solar is the most practical and affordable solution for 55% of households that are unconnected. This is partly owed to the fact that many such households are located in remote, rural regions in central Africa and southern Asia, where public electrical infrastructure is less prevalent.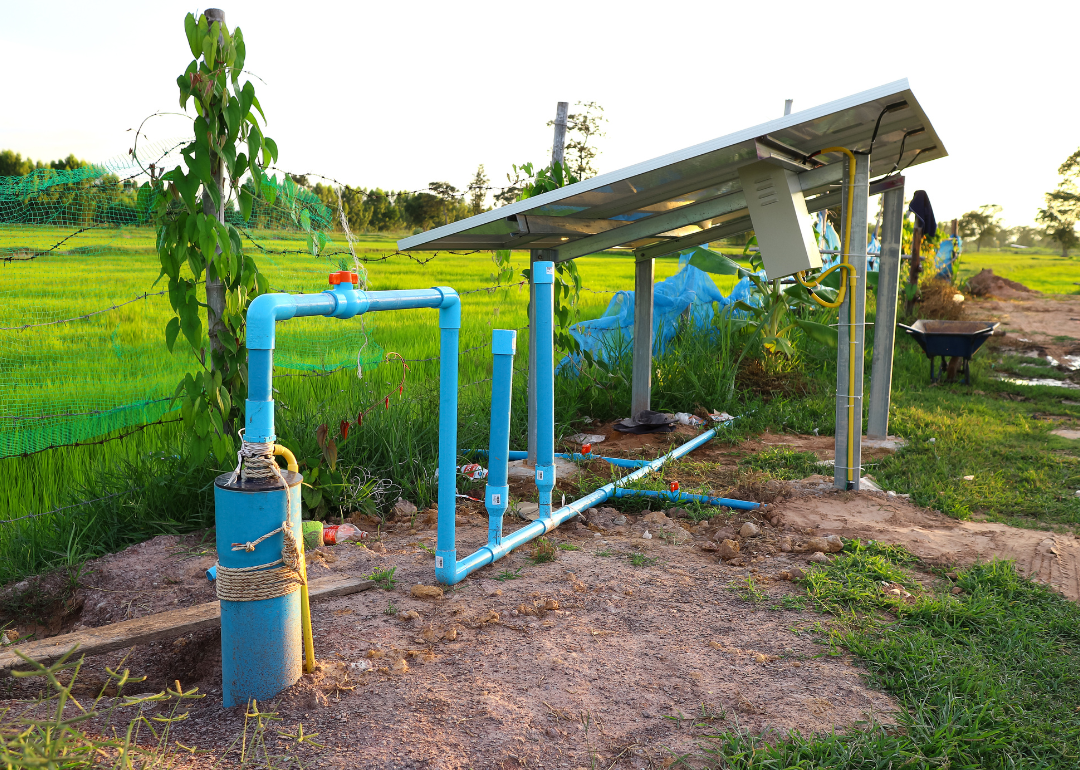 AomOil // Shutterstock
The off-grid solar industry is multi-layered and fast-growing
One particular benefit of off-grid solar appliances is the variety of affordable options that enable rudimentary or moderate electrical access. Accordingly, between 2019 and 2021 alone, the number of people using solar energy kits, a majority using those that enable full Tier-2 electrical access, grew by 70 million to 490 million globally. This number includes households, micro-enterprises, small enterprises, and smallholder farmers.
While energy-producing OGS appliances are often rightfully the focus of global electrification efforts, high-efficiency OGS appliances such as refrigerators and ovens are also a significant piece of the puzzle.
As OGS appliances operate on far less energy, consumers can get increased utility from their energy-producing OGS appliances or their limited electrical grid usage. Indeed, the 2019 State of the Off-Grid Appliances Market Report produced by Efficiency for Access, a global coalition co-chaired by the IKEA Foundation to promote clean energy, predicts that the potential market for off-grid TVs, fans, and refrigeration units will reach $25.3 billion by 2030.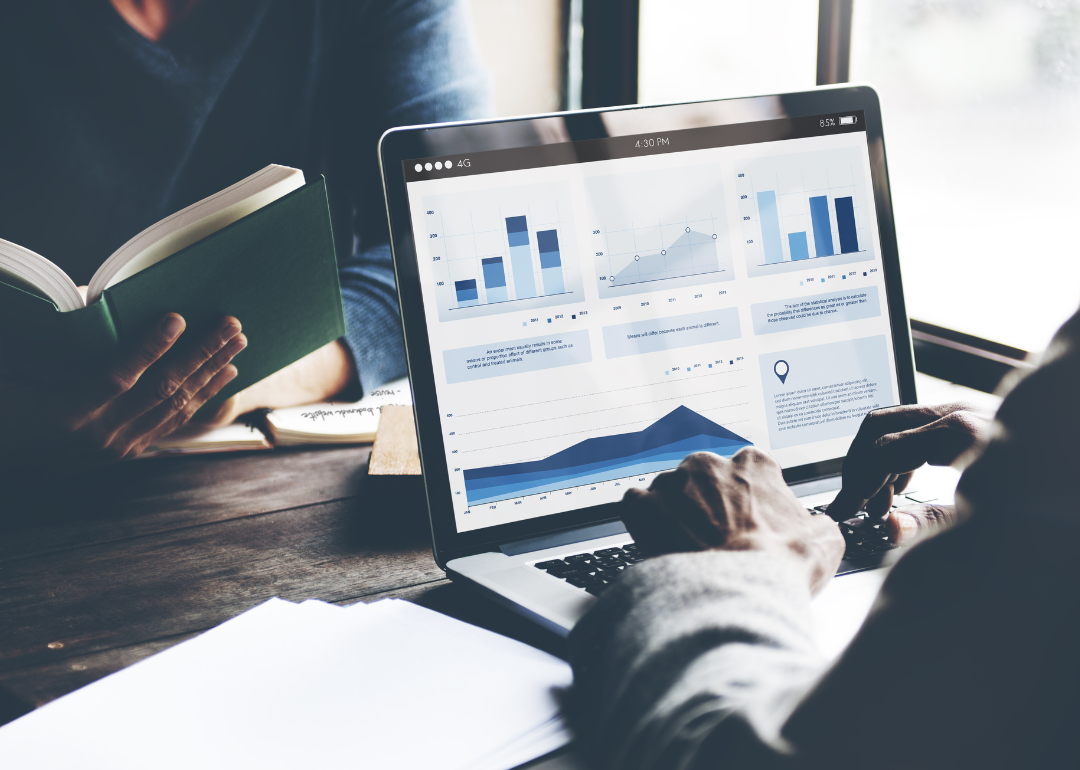 Rawpixel.com // Shutterstock
Investments in related technology and companies continue to increase year-over-year
A key takeaway from the 2022 Off-Grid Solar Market Trends Report lays out the sunny future of the OGS industry in terms of global investment potential. Investment sources are broken down into three categories—debt, equity, and grants—essentially three different methods by which a company can fund its operations.
In terms of total investments made in the industry, 2021 saw a return to pre-pandemic levels of growth, to a total of $457 million in investments. And while that growth was largely reflective of a handful of larger companies in their scale-up phase attracting the majority of that investment, all signs indicate that 2022 will attract even higher levels of investment.
Start-up companies, by comparison, have struggled to attract early-stage equity that might allow for greater industry mobility and flexibility, indicating there are still regions of the OGS industry that need greater financial infrastructure.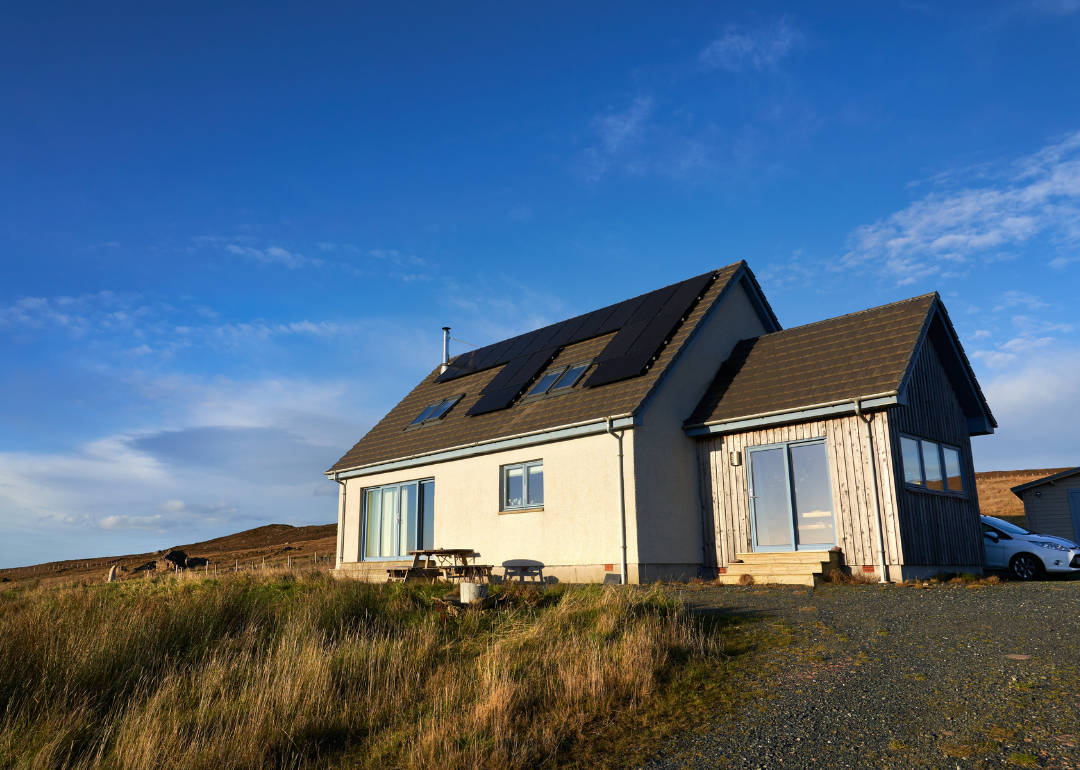 Duncan Andison // Shutterstock
Increases in global access to electricity have begun to slow, despite keeping pace with population growth
Though every year the global electricity access deficit shrinks, the rate of gain is decreasing and is projected to decrease even further. This is owed most significantly to the fact that the remaining populations needing electrical access are located in rural regions where infrastructural and affordability challenges are the greatest.
In 2021 the total number of people in Africa with access to electricity decreased after six years of steady gains. A major finding of the 2022 OGS Report is that affordability is a "key constraint to closing the accessibility gap," a challenge for which OGS is estimated to be "the most cost-effective, feasible solution to electrify 55% of currently unconnected households in the next five years."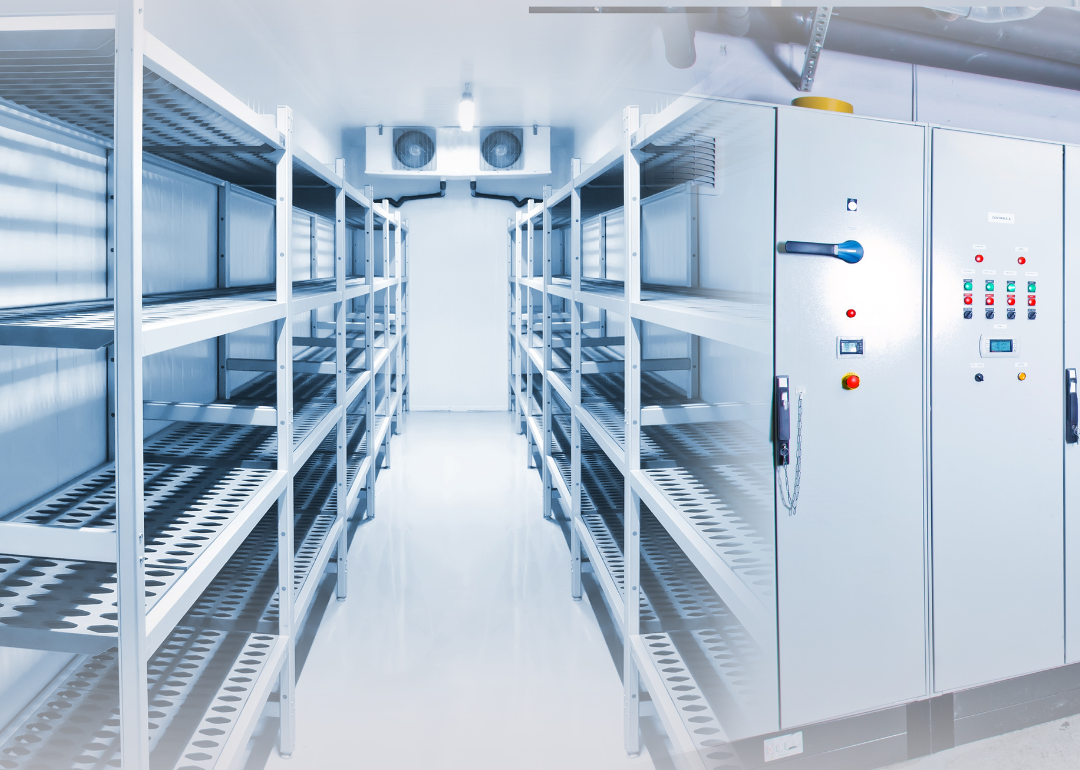 FOTOGRIN // Shutterstock
Coupled with emerging water and cooling tech, off-grid solar can power essential activities
Nascent and emerging solar appliance technologies could impact nearly every area of daily life. Walk-in cold room technology could enable developing countries to increase food supply by as much as 15%, and e-mobility vehicles could offer affordable and efficient access to transportation.
These technologies will have, and in some cases already are having, a deep impact on underdeveloped communities. Importantly, these OGS appliances differ from everyday consumer items in that they are often designed specifically with solar direct drive use in mind—meaning they can be powered or charged directly by a solar panel or solar energy kit.
This can provide access to contemporary technologies without the need for the advanced and comprehensive electrical grid often required for implementation.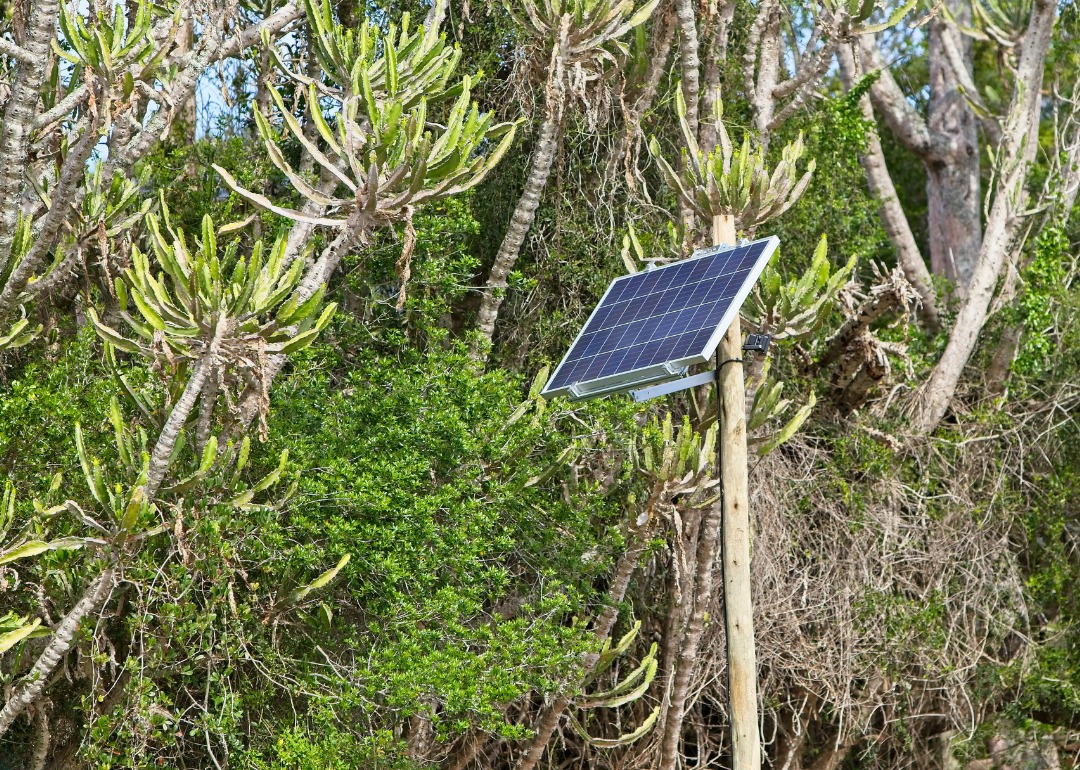 MD_Photography // Shutterstock
Many climate-vulnerable populations can gain access to clean electricity through it
As the threats from climate change mount, the populations most susceptible to climate catastrophe tend to be those with less access to electrical infrastructure. Given the decentralized nature of OGS systems, their implementation in climate-vulnerable regions can increase electrical resiliency, particularly in the face of severe weather.
OGS applications also profoundly impact carbon emissions, often replacing far less eco-friendly alternatives, such as kerosene and diesel generators. The amount of CO2 emissions mitigated in this way is estimated to be 190 million metric tons, comparable to the total CO2 emissions of more than 80% of the nations of the world.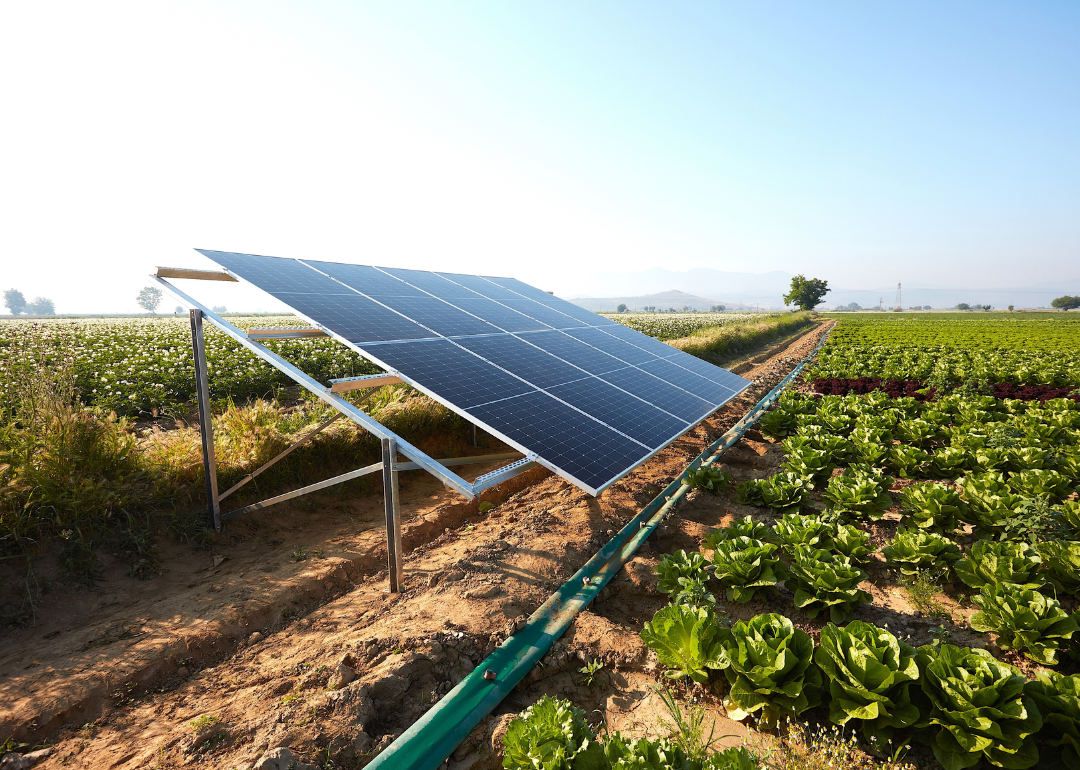 Red Stock // Shutterstock
The adaptability of off-grid solar makes it usable in urban and weak-grid markets
Weak grid markets are defined as those with a regular electric supply, but one that is "typically inadequate, unavailable, unreliable, and unsafe," ranging from minor disruptions to those where electricity might only be available for a limited number of hours.
In these markets, businesses can face significant logistical challenges to profitability, and a higher percentage of fossil-fuel-generated backup systems are in use. OGS applications can help to increase the availability and reliability for homeowners and businesses in these environments. And while rural populations are often in the deepest need of the kind of electrical access OGS can provide, data indicates that OGS systems are also commonly used for urban primary electrical access in several countries.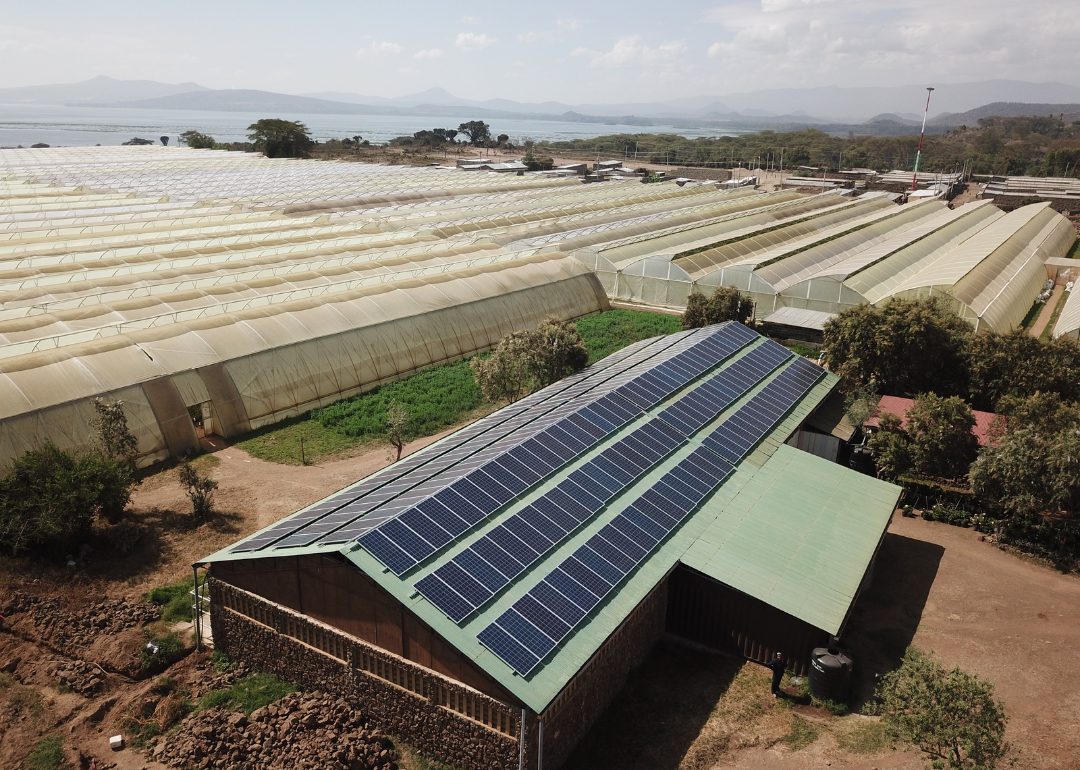 Sebastian Noethlichs // Shutterstock
Recognition of its potential impact has spurred governments to embrace public funding
As OGS technology has developed over the last decade, funds targeting nations with difficult-to-access populations have deployed OGS products using results-based financing. RBF is often used in the context of climate-conscious aid and is generally structured around funding dispensed as pre-arranged actions are undertaken by a receiving government or institution.
Over the last 10 years, $211 million in funding has been dispersed to the OGS sector in this way, primarily from Western governments or institutions such as the World Bank, which has committed $142.5 million to various government access projects in Madagascar, Kenya, Rwanda, Nigeria, Democratic Republic of Congo, Yemen, and Haiti.
Given these programs' success, the OGS report indicates that an expansion of funding delivered in this way can be anticipated in years to come.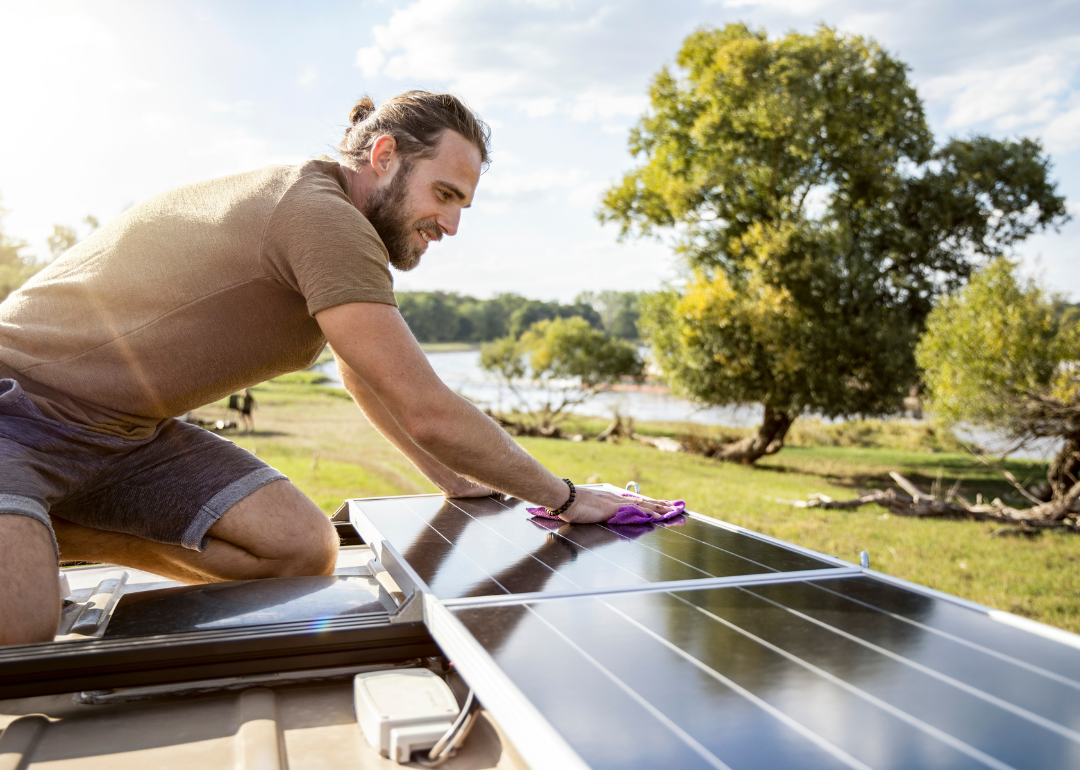 photoschmidt // Shutterstock
Personal off-grid and grid-tied solar can help in all energy markets
Off-grid solar has a particularly promising future as a mechanism by which to achieve the U.N.'s global electrical access goals. Still, it can also be used effectively in various environments with more reliable access to electrical infrastructure. Whether or not to use an on-grid, off-grid, or hybrid solar system can depend on various circumstances, from available funding to the amount of solar radiation in your region.
Online resources can walk you through whether or not the option might fit your circumstances. But to give a general sense: a system that would fully power the average American household for a year (in 2020, using 10,715 kWh of electricity), an off-grid solar system could cost anywhere from $20,000 to $100,000.
This story originally appeared on Enviro Friendly and was produced and distributed in partnership with Stacker Studio.