Have you caught the Christmas spirit yet?
Never fear. Even the grinchiest among us will be able to find some holiday cheer in New Westminster this season, thanks to the abundance of seasonal events happening over the next few weeks.
If you're still struggling to find that holiday feeling, we've rounded up a list of 13 ways to catch Christmas in the city.
So don't just sit there. Get out your calendar, mark these dates down and get ready to start Christmassing,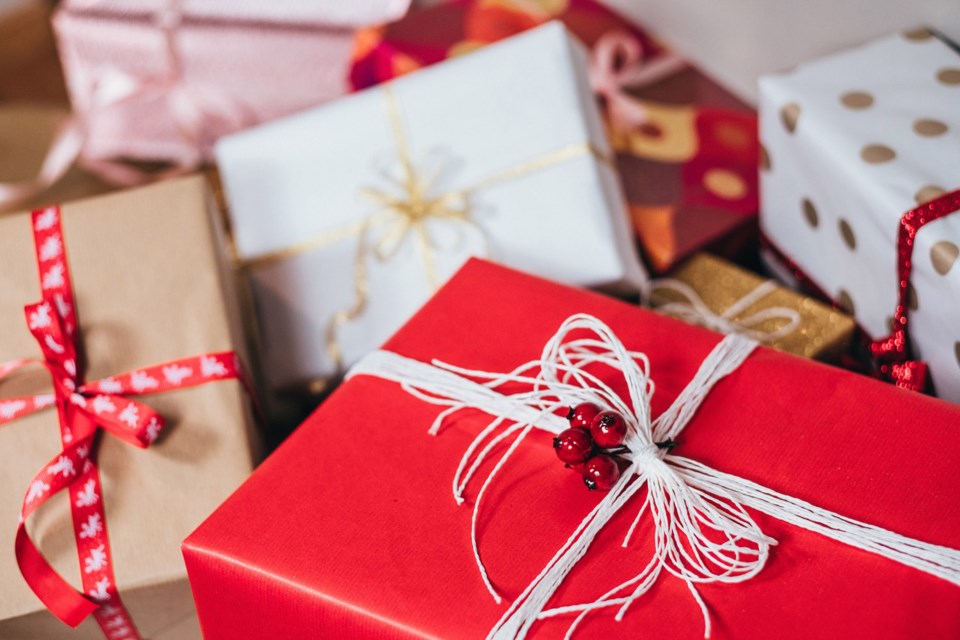 1. New West Craft Winter Night Market
This festive evening of shopping, music, food and drinks is bigger and better than ever, with two locations to visit on Saturday, Dec. 1 from 6 to 9:30 p.m. At River Market, you'll find more than 50 vendors selling handmade wares, plus live music, food and drinks (yes, that includes beer and wine). Then, hop the SkyTrain over to 100 Braid Street Studios, where you can visit the resident artists and more than 20 select artisan and craft vendors – including a curated group of jewelry makers from Workingsilver. Food trucks, wine and beer will be on offer, and live music will entertain shoppers.
The whole event is free and family-friendly. For all the details, search out New West Craft Winter Night Market on Facebook.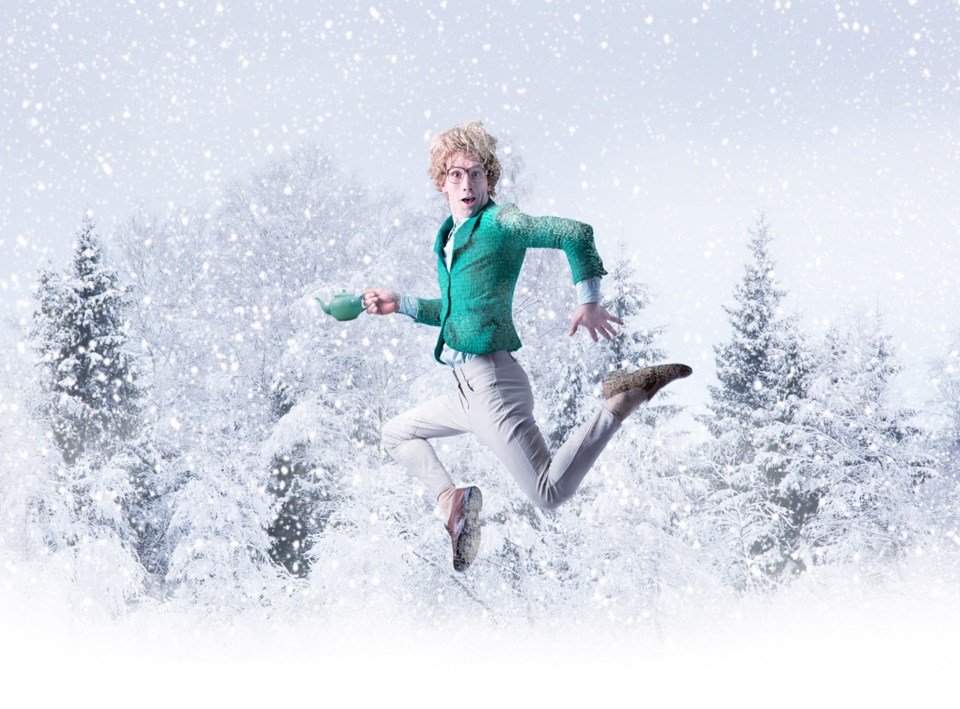 2. James & Jamesy O Christmas Tea
Fans of Monty Python and Mr. Bean, this one's for you. Following the success of their 2017 Canadian comedy tour, the award-winning comedians James & Jamesy are back with their new British comedy show – described as "outrageously funny and brilliantly inventive." It's onstage at Massey Theatre on Saturday, Dec. 1 at 7:30 p.m. Tickets range from $19 to $34. See www.ticketsnw.ca or call 604-521-5050 (note that tickets are selling fast, so act quickly).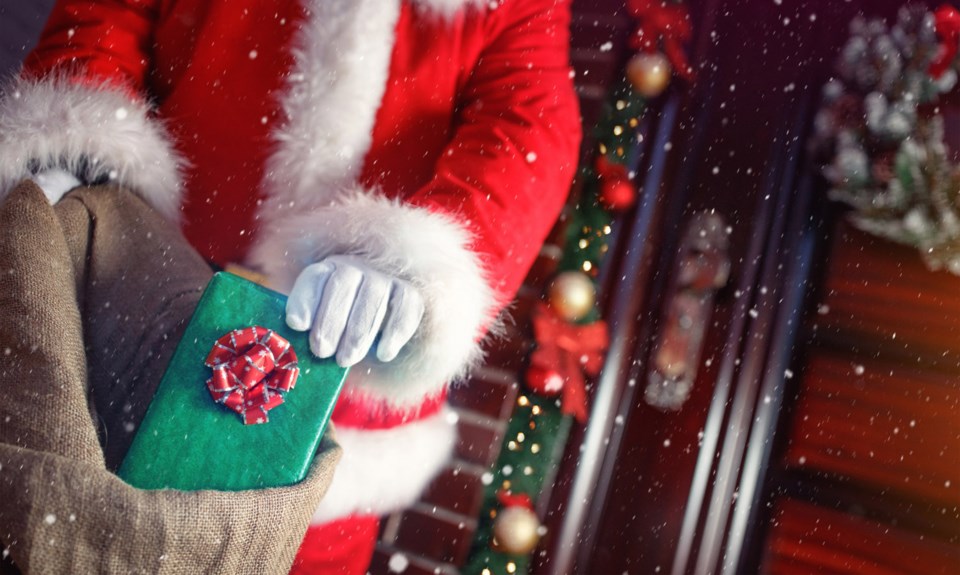 3. Visit with Santa
Santa Claus is making several appearances in New Westminster this season, thanks to the City of New Westminster's parks and recreation programming. Families can enjoy Breakfast with Santa – complete with entertainment, crafts, sing-along and photos with Santa – at the Centennial Community Centre on Saturday, Dec. 15 (604-777-5100) or at the Queensborough Community Centre on Sunday, Dec. 2 (604-525-7388). Plus, there's also a Parent and Tot Skate With Santa on Thursday, Dec. 20 at 10 a.m. and a Family Skate With Santa on Saturday, Dec. 22 at 6:30 p.m., both at Moody Park Arena (604-525-5301).
See www.tinyurl.com/NWChristmas2018 for the city's full Christmas program brochure.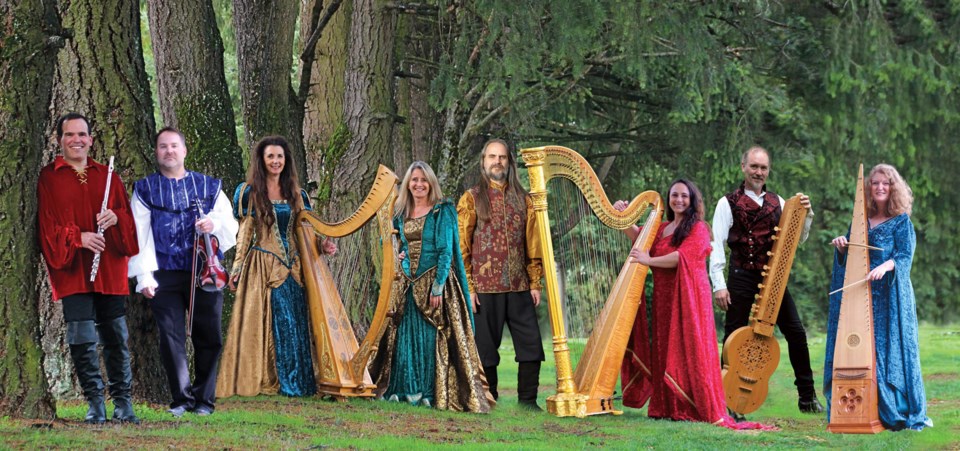 4. Winter Harp/Vancouver Welsh Men's Choir
This magical holiday concert is another tradition for local audiences, as the 80-voice Vancouver Welsh Men's Choir joins forces with Winter Harp and its harps, flutes, violin, penny whistle, percussion and rare medieval instruments for an afternoon of Christmas music. It's on Sunday, Dec. 2 at 2:30 p.m. at Massey Theatre. See www.winterharp.com for info, or buy tickets at www.ticketsnw.ca or 604-521-5050.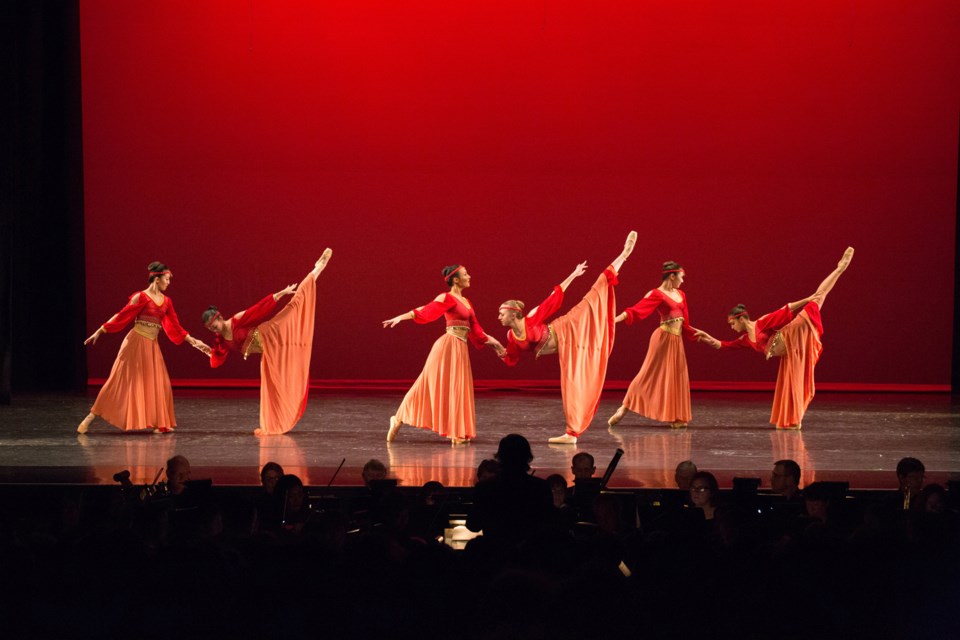 5. Dance Into Christmas
The New Westminster Symphony Orchestra and the Richmond Academy of Dance are teaming up for their 19th annual festive concert on Friday, Dec. 7 at 7:30 p.m. at the Massey Theatre – featuring songs, stories and, of course, Tchaikovsky's Nutcracker Suite. They're joined by special guests, host Russell Roberts and tenor Thomas Lamont, with principal dancers from Les Grands Ballets Canadiens de Montreal dancing the Sugar Plum Fairy and Cavalier. See www.ticketsnw.ca or call 604-521-5050.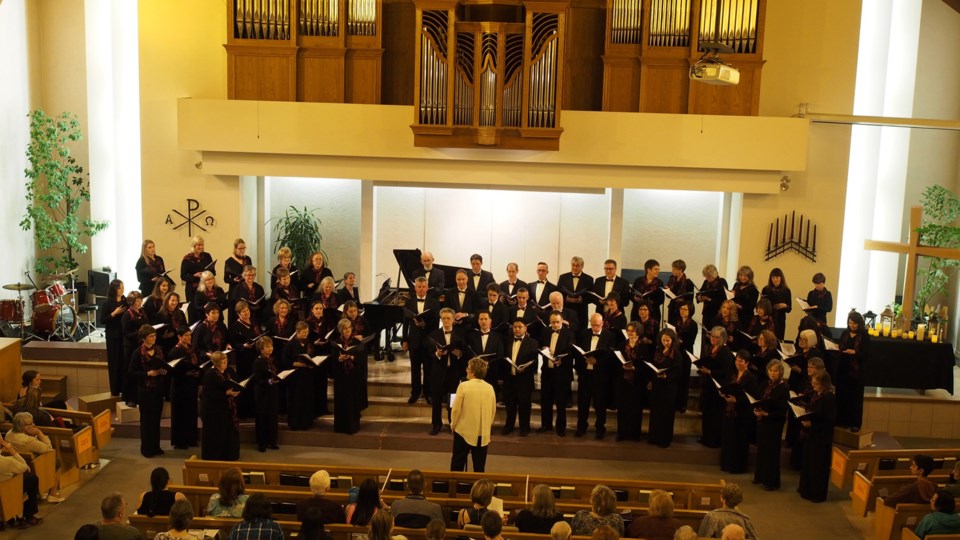 6. Choral Christmas
Christmas isn't Christmas without the sound of a choir singing - and local audiences have a couple of excellent options this holiday season.
You can catch the Amabilis Singers with Hope, Peace, Love at Christmas, at New Westminster Christian Reformed Church (8255 13th Ave., Burnaby) on Friday, Dec. 7 at 8 p.m. and Saturday, Dec. 8 at 2 p.m. Tickets are $25 regular, $15 for high school students and free for kids under 12. See www.amabilissingers.org.
Then, on Tuesday, Dec. 18, you can hear from musica intima. The acclaimed choral ensemble brings A Christmas Story to Knox Presbyterian Church in Sapperton at 7:30 p.m. Tickets are $32.05 regular, $26.90 seniors and $16.55 students. See www.musicaintima.org.
And just before Christmas, on Saturday, Dec. 22, you have a chance to hear the Vancouver Cantata Singers with their Christmas Reprise XVI, coming this year to Queens Avenue United Church for a 7:30 p.m. show. Tickets are $10 to $35, available through www.eventbrite.com.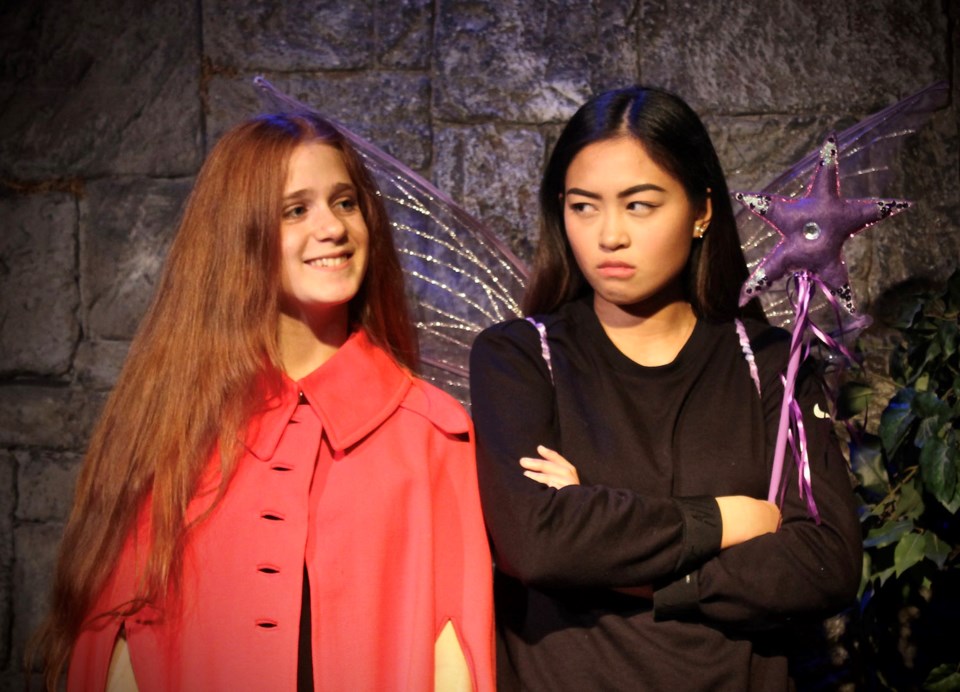 7. Little Red Riding Hood
The Vagabond Players return with another fun-filled musical romp for the whole family, onstage Dec. 7 to 30 at the Bernie Legge Theatre in Queen's Park. Expect some pantomime-style fun and twists on the favourite fairytale as Little Red and her friends lead audiences on an interactive comedic adventure. Tickets are $17, or $15 for seniors and youth ($12 for previews: Dec. 7 evening and Dec. 8 matinee). See www.vagabondplayers.ca or call 604-521-0412.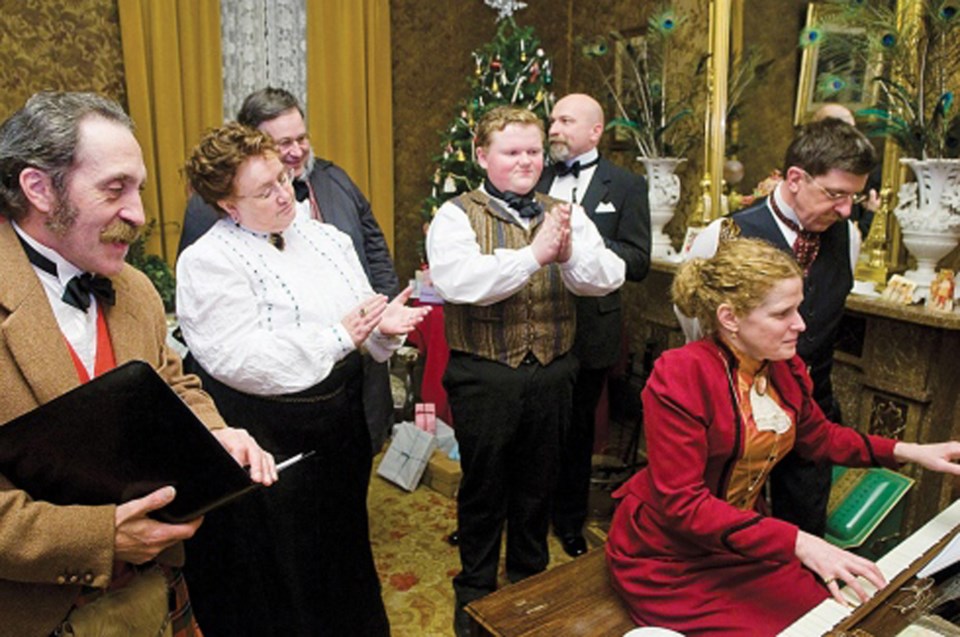 8. Christmas at Irving House
Step back into Victorian times for Christmas at Irving House, the colonial home of Capt. William Irving and his family, now preserved as a city museum. You can drop in on Saturdays and Sundays (Dec. 8, 9, 15 and 16) between noon and 4 p.m. to checked out the Victorian decorations, enjoy live performances and make a small decoration for one of the home's Christmas trees – all by donation. Or you can treat yourself to a full Victorian tea in the Grandmother's room; for tea, you need to sign up for a seating (each seating can accommodate six guests). Tea happens on Saturdays, Dec. 8 and 15, and Sundays, Dec. 9 and 16, and costs $120 for six people. Individuals can sign up for $20 per person for the 3 p.m. seating on either Saturday. Irving House is at 302 Royal Ave. Call 604-527-4640 for the details.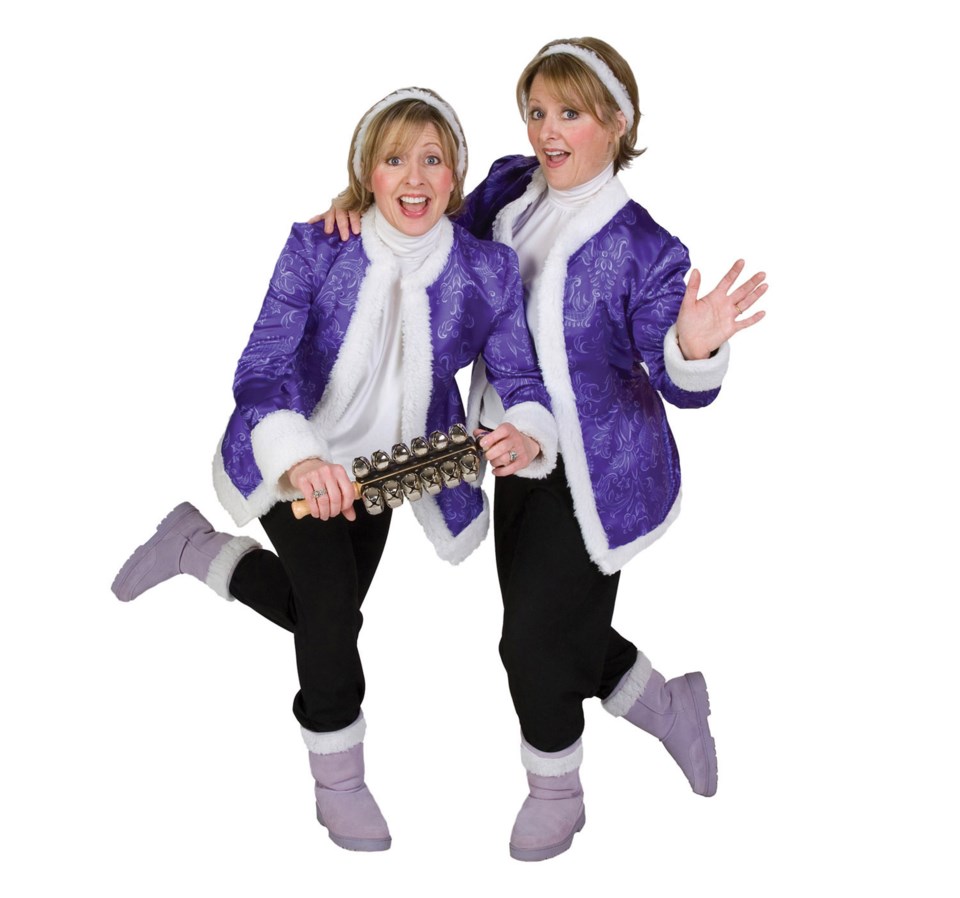 9. Vancouver Symphony Orchestra
Music fans both big and small can enjoy VSO concerts right here in New Westminster. On Saturday, Dec. 8, the VSO's Tiny Tots concert series continues with Holiday Hooray, featuring Let Your Music Shine! With Lisa and Linda. The dynamic duo offer up two concerts of holiday favourites, accompanied by trumpet, trombone and tuba, on Saturday, Dec. 8 at 10 a.m. and at 11:30 a.m.
Then, on Sunday, Dec. 23, join the Vancouver Symphony Orchestra and featured violinist Benjamin Beilman for a 2 p.m. performance of Vivaldi's Four Seasons at Massey Theatre.
See www.ticketsnw.ca or call 604-521-5050 for tickets to either concert, or see www.vancouversymphony.ca for details.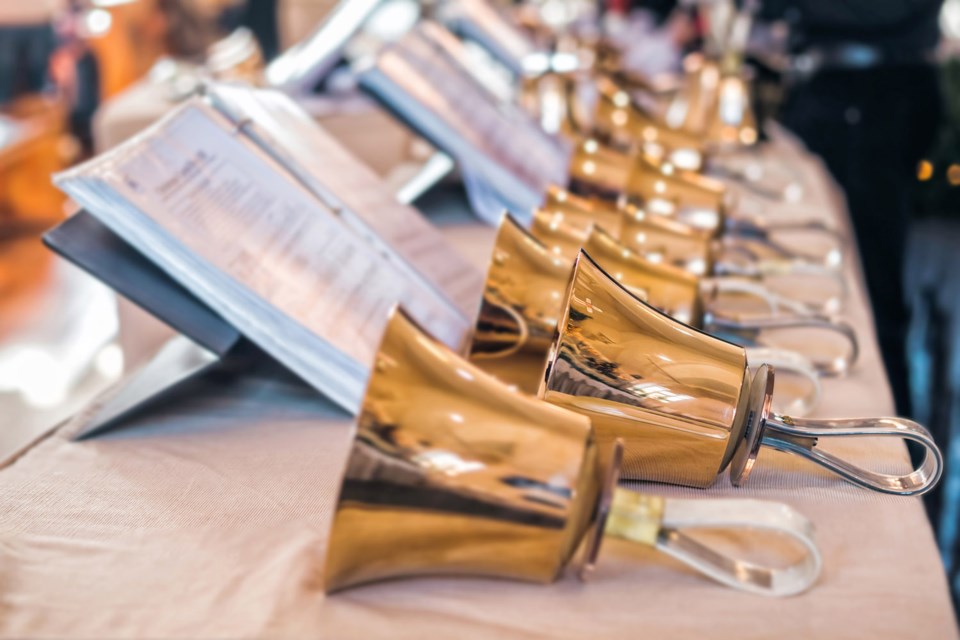 10. Carols and Bells
Join in the fun at the 21st annual edition of this popular concert. Listen to handbell choirs, with players of varying ages ringing English handbell music, and join in the singing of favourite Christmas carols. It's all-ages friendly, and it's sure to get you into the Christmas spirit. The fun happens Sunday, Dec. 9 at 7 p.m. at Queens Avenue United Church, 529 Queens Ave. Tickets are $20 regular, $15 for seniors and students, or $10 for children. See www.queensavenue.org.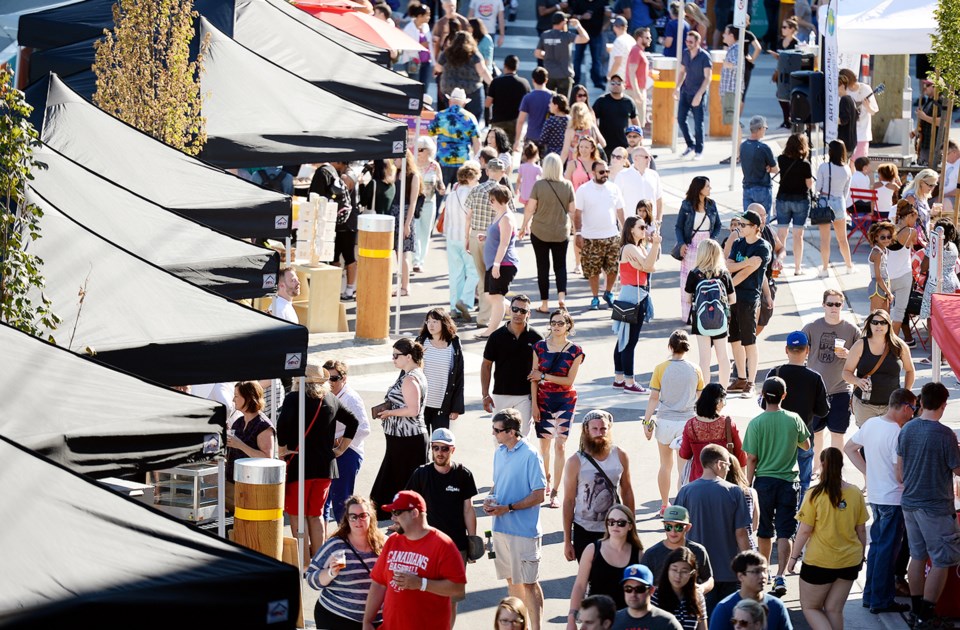 11. Fridays on Front Holiday Edition
The Downtown New Westminster Business Improvement Area and Douglas College are presenting a holiday edition of the popular Fridays on Front event on Friday, Dec. 14, from 4 to 9 p.m. under the parkade (near Fourth Street). New West Craft will host a holiday market, the Arts Council of New Westminster will have some live music, and New Westminster Family Place will have some kids' activities. Plus, of course, you'll be able to enjoy food trucks, Steel & Oak beer and mulled wine from Pacific Breeze. See the Fridays on Front – Holiday Edition page on Facebook for details.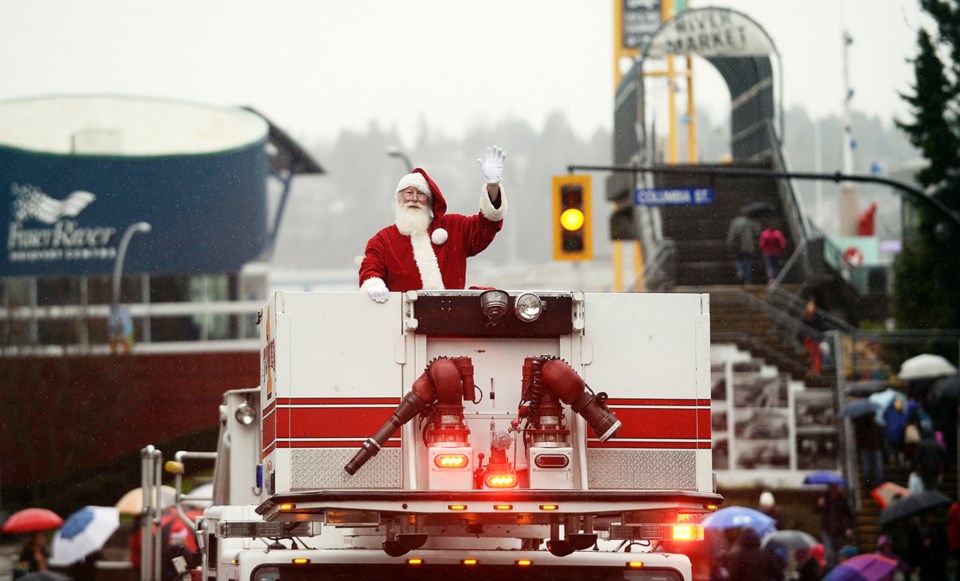 12. Santa Claus Parade
It's just not Christmas until the Jolly Old Elf himself has rolled down Columbia Street. Local families should note a date and time change for this year's event: It's now being held on Sunday, Dec. 16 at 11 a.m. – get out there early to snag a good vantage point, especially if the weather is nice.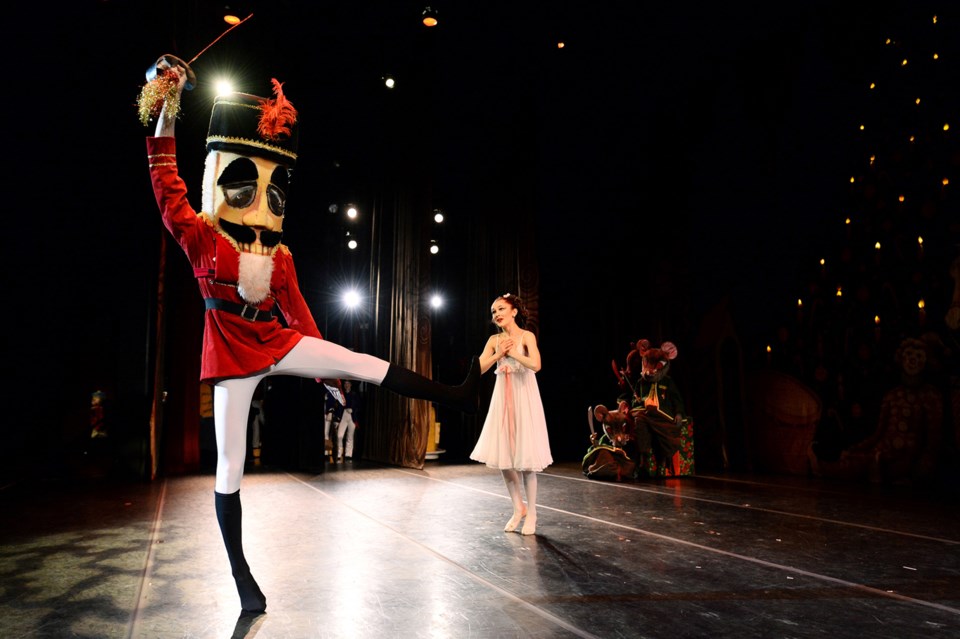 13. Royal City Youth Ballet Nutcracker
This one's a tradition for many New Westminster families, and it should become one of yours. Royal City Youth Ballet brings its holiday extravaganza to the Massey Theatre stage on Saturday, Dec. 22, with shows at 1 and 4 p.m. The full-length ballet, with its cast of 100 young dancers, plus sumptuous sets and lavish costumes, is always a holiday dazzler. See www.royalcityyouthballet.org for details or buy tickets through www.ticketsnw.ca or 604-521-5050.