Community members – including politicos from three levels of government – paid tribute to Gerda Suess on her 90th birthday.
Suess, who was New Westminster's Citizen of the Year in 2003, turned 90 on Sept. 4. Members from the Group of Five and Friends Benevolent Society, Rotary, the Hyack Festival Association, city hall and numerous community members attended the event to acknowledge Suess on her special day.
Friday's festivities began with a convoy of vehicles, many adorned with balloons and banners, driving by Suess's Ash Street apartment building. A bagpiper led the crowd in a couple renditions of Happy Birthday.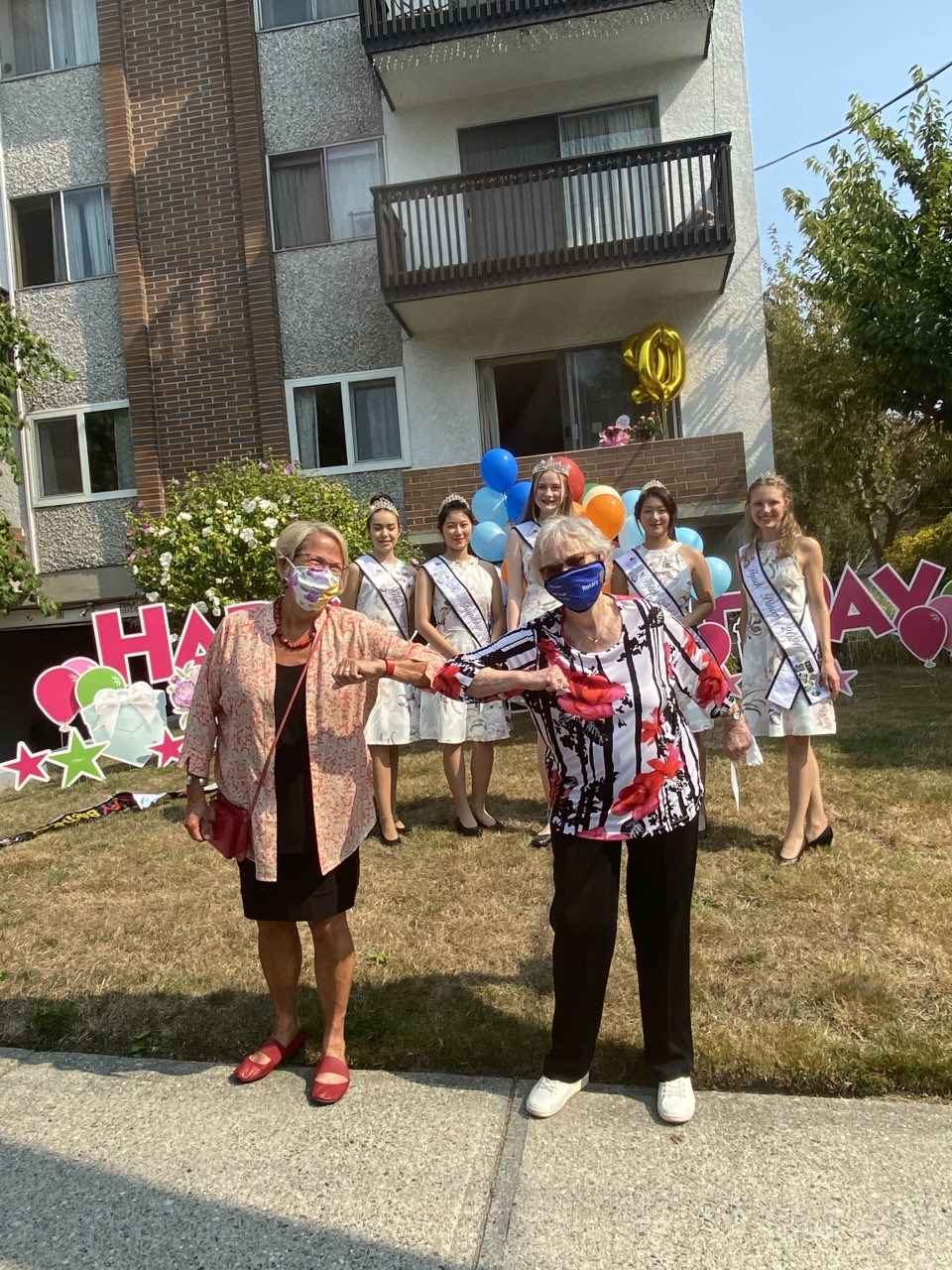 New West resident Rick Carswell read celebratory greetings from Mayor Jonathan Cote and city council, as well as New Westminster-Burnaby MP Peter Julian, who later dropped by to say Happy Birthday in person. Before taking part in a virtual meeting in the afternoon, New Westminster MLA Judy Darcy brought greetings from the province.
Darcy passed along a certificate from the Government of British Columbia congratulating Suess on her 90th birthday and giving "enormous thanks" for her many years of service to the community. Darcy personally wished Suess an "amazing" 90th birthday.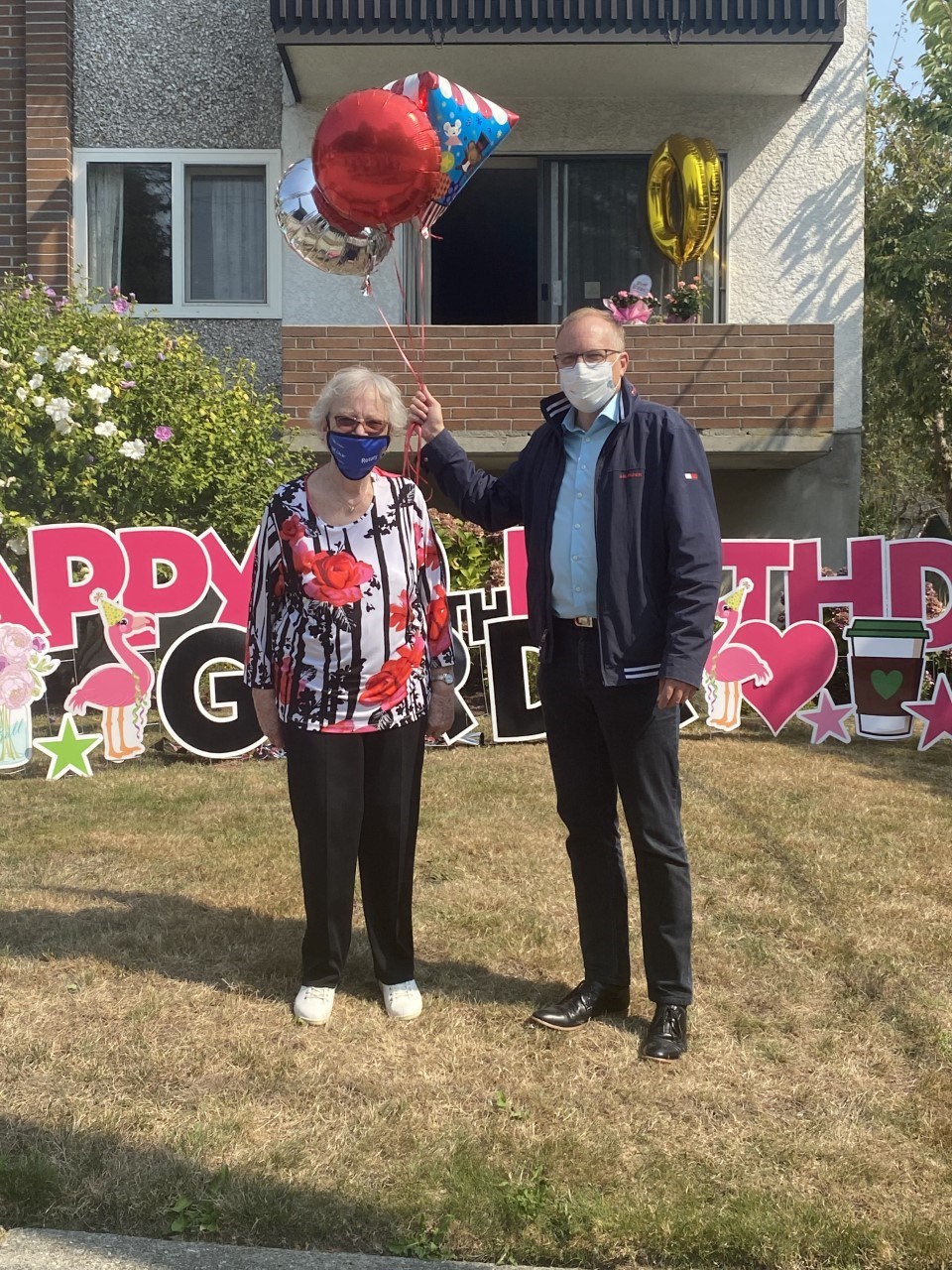 "Many, many more years of health. And many, many more years of giving us hell and pushing us to do all kinds of things. Many more years of you contributing to Royal Columbian Hospital and to so many causes in the community," Darcy said. "We love you."
Suess, who was surprised by the drive-by birthday, waved from her balcony and later came outside to chat with well-wishers, many who were wearing masks and spread themselves out on the sidewalk, boulevard and road. She said she was moved to tears by the outpouring of support.
"I could not have done what I have done without your help. You always stood behind me," she said. "You never can do anything just by yourself. You need the whole community to help you along."
Suess's many community contributions include founding the Group of Five and Friends Benevolent Society, a New West-based non-profit that's been raising money and buying equipment for Royal Columbian Hospital since 2005.