On the second anniversary of Canada's deadliest heat wave, the federal government has released an update to its national strategy to adapt to climate change.
A contingent of three senior federal cabinet ministers joined provincial and local politicians at the base of Vancouver's city hall Tuesday to launch the final version of the National Adaptation Strategy less than a year after it was first tabled.
The plan, which has now received the backing of all provinces and territories, spells out a sweeping set of targets over the coming decades. Some of the targets look to upgrade roads, bridges and sewers so they can cope with flooding. Others look to build 15 new urban national parks and establish protected wildlife corridors. In one of the most striking targets, the adaptation plan aims to eliminate heat deaths in Canada by 2040.
"There's a big gap between that outcome and the aspiration," said Ryan Ness, director of adaptation for the Canadian Climate Institute. "Is that even possible?"
"Somebody needs to fill in the logic model between 'we want to eliminate heat deaths by 2040' and 'this is what we're actually going to do starting tomorrow.'"
Exactly two years ago, at least 619 people died across B.C. when an unprecedented heat wave baked the province. Almost two-thirds of those who died were later found to be over 70, with 56 per cent living alone and 61 per cent living in low-income neighbourhoods. Scientists later found the heat dome was made 150 times more likely because of human-caused climate change.
Since then, B.C.'s provincial government has worked with its federal counterparts to roll out an extreme heat warning system. But when asked how the plan would help people who can't get to cooling centres, can't afford air conditioning or a heat pump, or can't afford to turn one on, Minister of Environment and Climate Change Steven Guibeault said the plan provided no immediate solutions.
"We all recognize Canada is not ready for climate change," Guibeault said. "We're not there yet. But we want and I think with this plan we can get there."
Since the draft plan was introduced in the fall of 2022, Guilbeault said his government has added specific and measurable targets for five sectors of Canada's economy.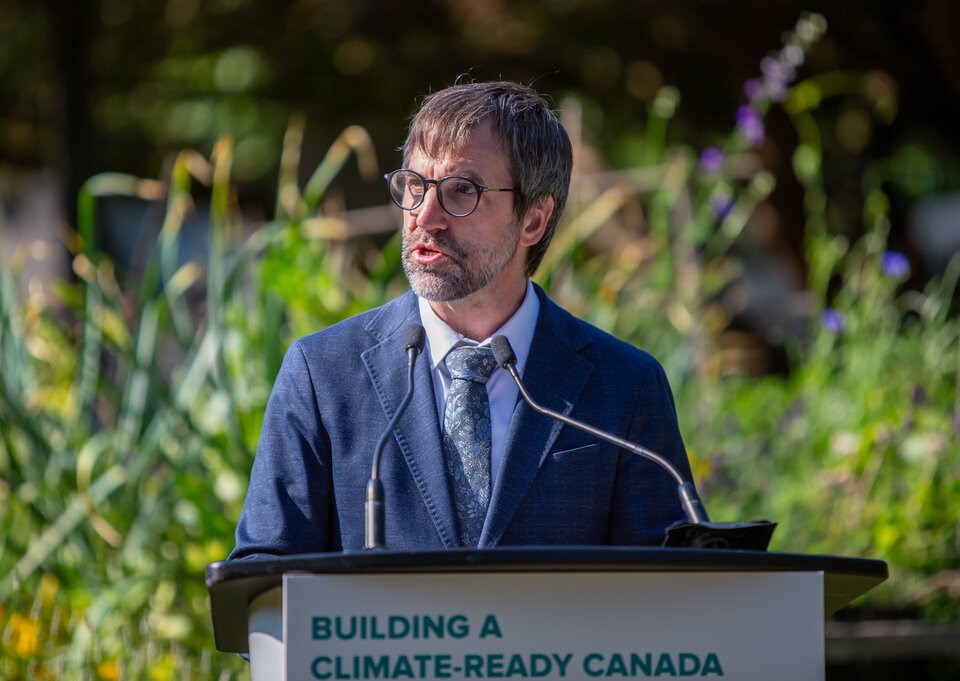 Not enough urgency on building retrofits, says critic
By Tuesday, wildfires had burned roughly 7.7 million hectares of land, making 2023 the worst wildfire season on record.
"Canadians need to know the risk," said Minister of Emergency Preparedness Bill Blair.
But when it comes to old buildings, staying cool and keeping wildfire smoke out at the same time can be a challenge. Roughly 80 per cent of the buildings that will be standing in 2050 are already built. But many are not built to withstand extreme weather expected to be made worse by climate change over the coming decades.
According to Betsy Agar, the Pembina Institute's director of buildings program, the latest plan offered some nods to updating building codes but failed to provide a detailed path to help Canadians adapt their homes to floods, extreme temperatures and wildfires.​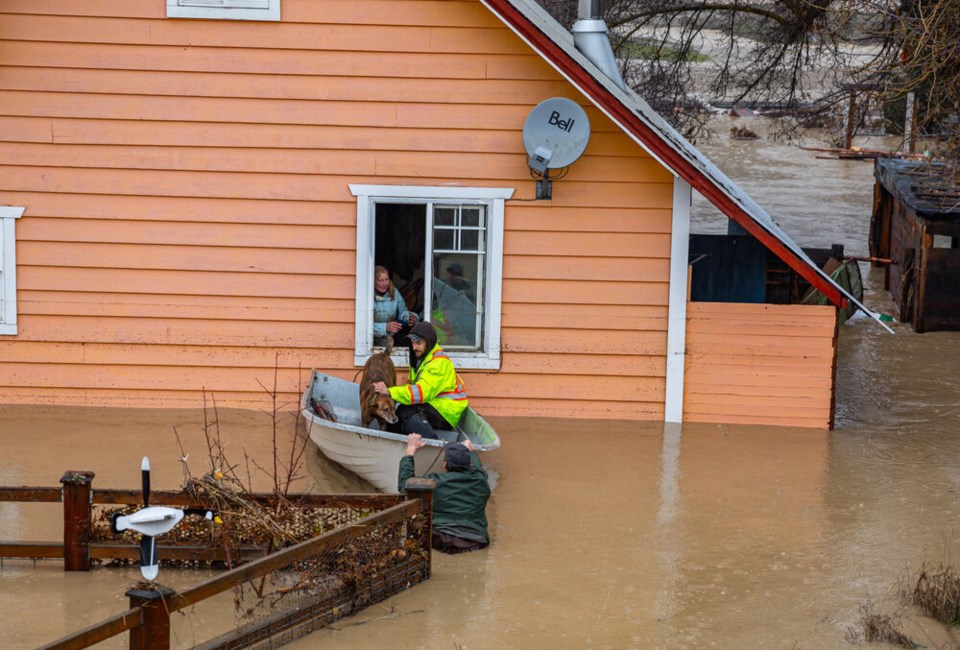 ​Agar says she wants to see governments prioritize retrofits to seal building envelopes, provide mechanical cooling systems such as heat pumps, and add green infrastructure to neighbourhoods with few trees.
"You don't have to be shipping off to do any cooling centres," she said. "Nobody's addressing this with the kind of urgency and commitments and unified attention that it needs."
A long list of targets
Recognizing Canada needs to adapt to climate change means accepting there will be unavoidable disasters over the coming years.
The latest document sketches a "whole of society roadmap" that includes near-, medium- and long-term goals to reduce the impacts of climate-related disasters, improve human health and restore nature.
Some of the targets laid out in Canada's first national adaptation plan are specific. By 2028, multiple levels of government have agreed to prioritize the mapping of 200 higher-risk flood areas.
That same year the federal government is looking to develop a national recovery strategy to shorten the amount of time displaced people have to wait before retiring home.
On health, the plan aims to have 80 per cent of health regions in Canada implement measures to protect people against extreme heat by 2026.
The plan reiterated past commitments to conserve 30 per cent of Canada's lands and waters by 2030, while halting and reversing nature loss across the country.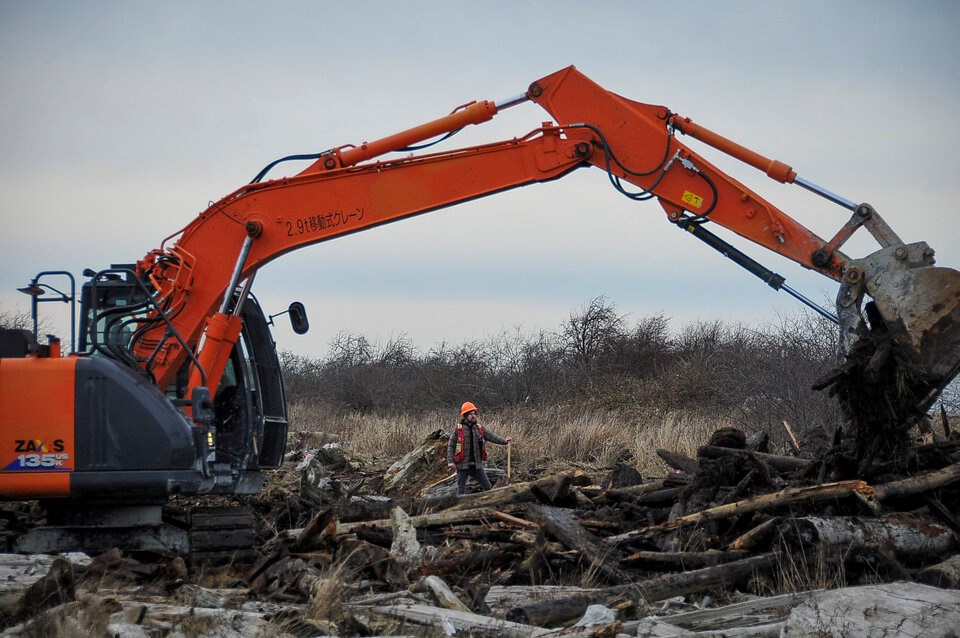 Others targets are harder to pin down — one short-term target looks to ensure half of Canadians take "concrete actions" to prepare for climate change by 2025. Another aims for 60 per cent of Canadians to be aware of disaster risks facing their home by that year.
A senior government official confirmed that by 2024, Ottawa is looking to set a baseline for federal infrastructure funding that would require recipients to take into account climate change and measures to reduce risks from fires, heat and floods.
By 2026, the plan said "climate change resiliency considerations" will be incorporated into the National Building Code, Canadian Highway Bridge Design Code, and Canadian Electrical Code.
And by 2027, 80 per cent of coastal communities and 60 per cent of business are expected to have plans in place to help them adapt to climate change.
"It's admittedly hard for the average Canadian to see themselves and the sort of high-level aspirations," said Ness. "Adaptation just hasn't been a sexy issue."
Why adaption matters
Every dollar spent on adaptation can spin off $13 to $15 in benefits, according to an analysis from the independent Canadian Climate Institute.
"Sometimes adaptation is seen as a pure expense, you know, it's something that's going to draw money away from other programs, and other priorities," said Ness.
"But the evidence is clear: getting ahead of climate change, preparing for disasters before they happen… is so much cheaper than paying for it after it occurs."
Ness says the targets listed in the strategy released Tuesday ranks adaptation to climate change as a national priority but does little to show Canadians how it's going to achieve those targets.​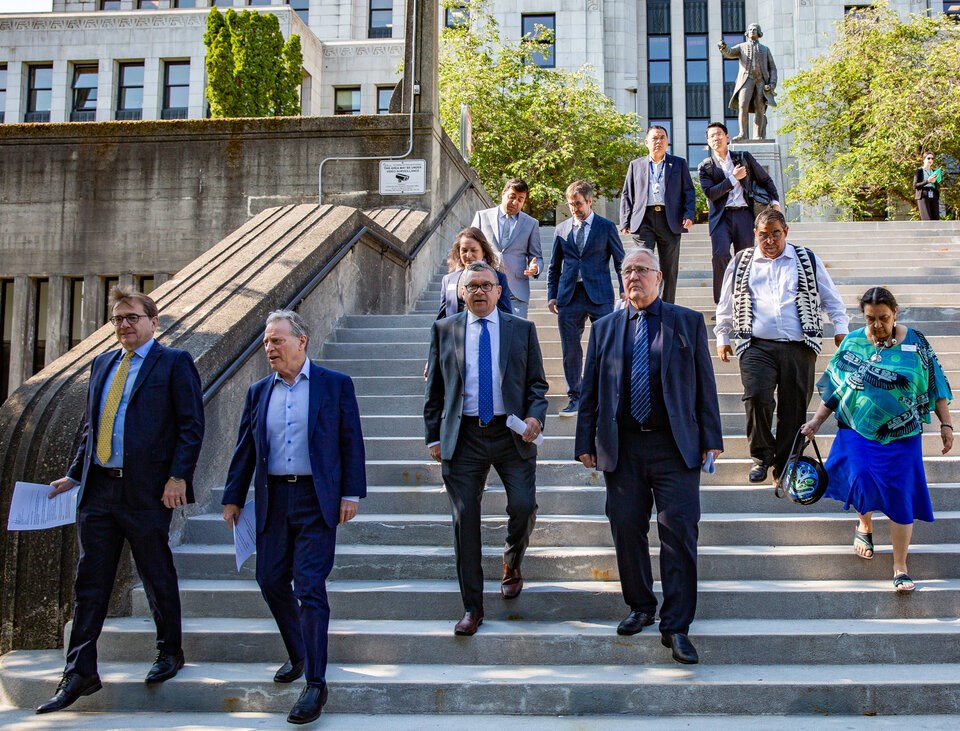 ​At the federal level, Ness says the government has not provided details on how it's going to set targets for every department, nor how it's going to work with Canada's provinces, territories and First Nations.
Canada has a lot of work to do, she adds. Countries like the United Kingdom and Germany have been developing climate adaptation strategies for more than a decade.
"We're late to the game," said Ness. "We can't let there be a lag between this big strategy and delivery. The government needs to start executing immediately."