Over her 70-year reign, Queen Elizabeth II paid numerous visits to Canada and its westernmost province British Columbia.
But it was a young princess that Elizabeth — then Duchess of Edinburgh — embarked on her first coast-to-coast tour of the country.
On Oct. 8, 1951, Elizabeth's train pulled into Vancouver with Prince Philip. The couple would later visit Victoria and Nanaimo, before enjoying a private retreat in Qualicum Beach.
She departed on Nov. 12, only three months before she acceded the throne upon the death of her father George VI.
As news echoed across the world of Queen Elizabeth II's death Thursday, we look back at her seven visits to this corner of the Commonwealth.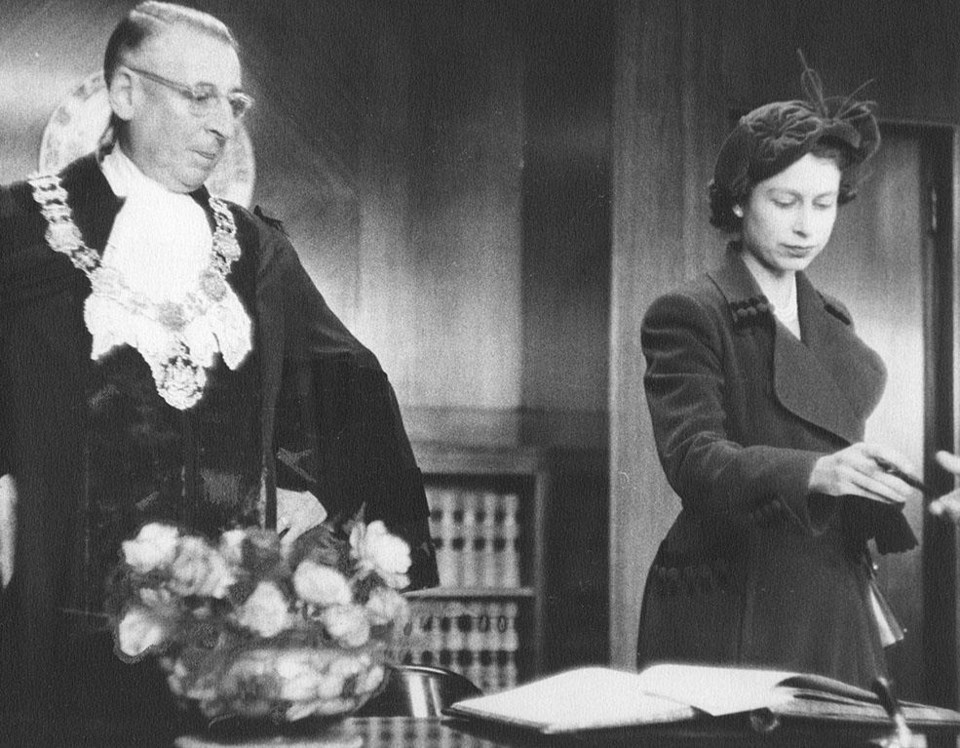 ---
1959 - June 18 to Aug. 1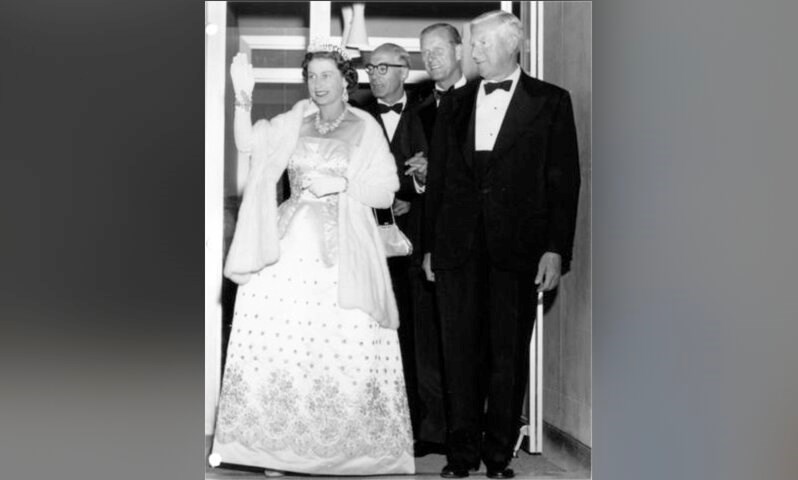 In her first visit to Canada as queen, Elizabeth II toured the entire country with Prince Philip aboard the royal train. In B.C., the royal couple made a number of stops, including Golden, Revelstoke, Kamloops and Spences Bridge. They would also visit New Westminster, Vancouver, Victoria and Nanaimo.
1971 - May 3 to 12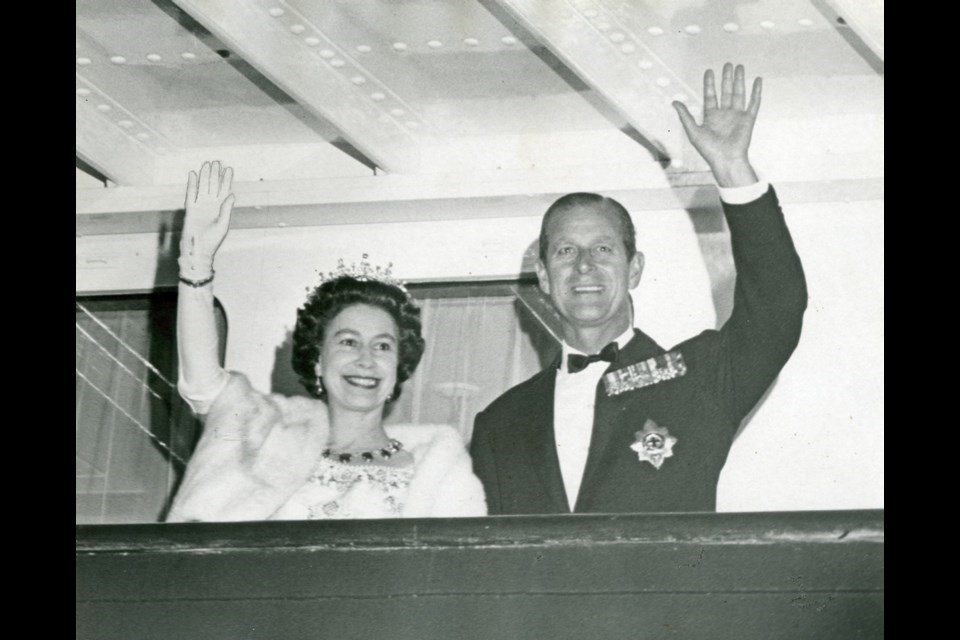 Along with The Duke of Edinburgh and Princess Ann, Queen Elizabeth II visited B.C. on the Royal Yacht Britannia. The visit would mark the centenary of B.C.'s entry into Confederation. Stops included Greater Vancouver, Victoria, Nanaimo, Comox, Penticton, Kelowna, Vernon, Prince Rupert and Williams Lake.
1983 - March 8 to March 11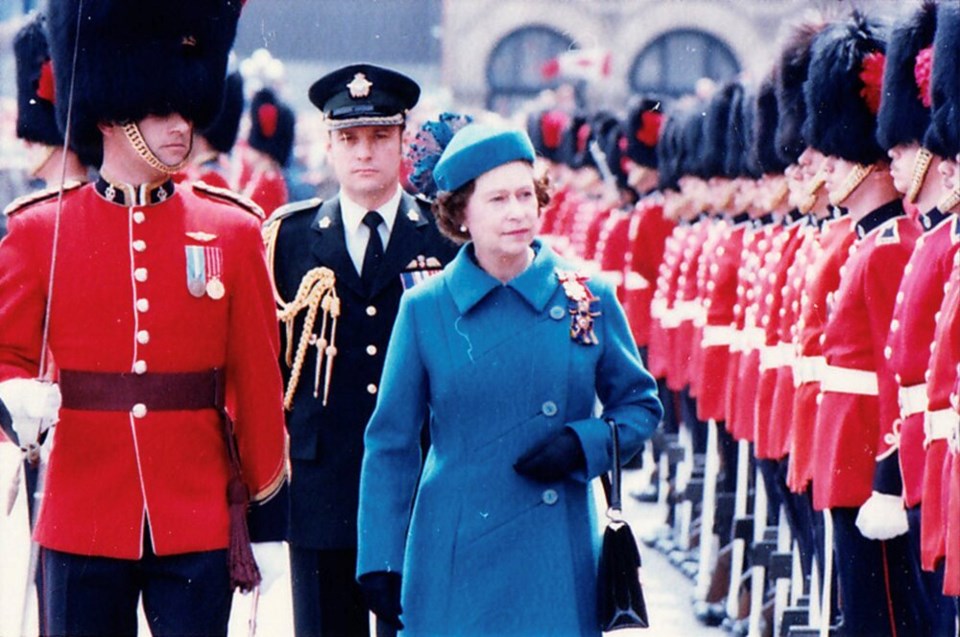 In another visit aboard the Royal Yacht Britannia, Queen Elizabeth II and Prince Philip, Duke of Edinburgh, first pulled into Victoria. The royal couple also visited Vancouver, Nanaimo, Vernon and New Westminster during their West Coast tour.
1987 - Oct. 9 to 24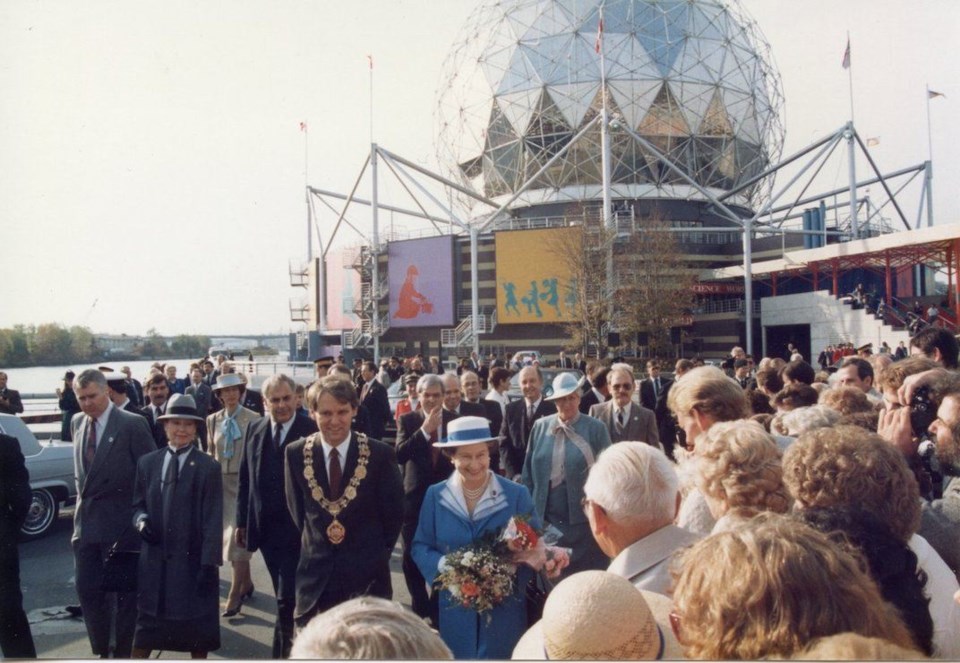 The royal couple returned to Qualicum Beach for a private retreat before spending time in Vancouver and Greater Victoria, where they attended the Commonwealth Heads of Government meeting. During this visit, Queen Elizabeth II unveiled B.C.'s new, updated Coat of Arms.
1994 - Aug. 13 to 22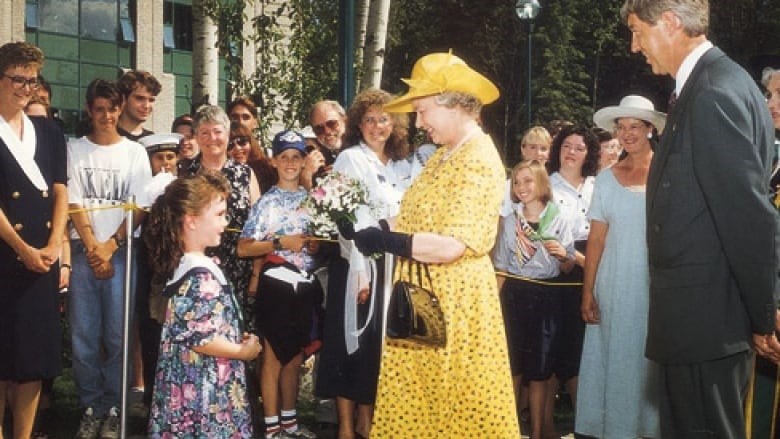 On this visit, Queen Elizabeth II and Prince Philip opened the Commonwealth Games in Victoria and had a private retreat at Twin Island. The Queen visited CFB Comox and Prince George.
2002 - Oct. 4 to 15
In her final visit to British Columbia, Queen Elizabeth II visited Canada as part of The Queen's Golden Jubilee. They would visit Victoria, where she unveiled a stained-glass window in the B.C. Parliament Buildings.
In Vancouver, she shook hands with throngs of students at the University of British Columbia and dropped the puck at an NHL exhibition game.