2022 marks the 10th anniversary of Recovery Day Vancouver, an event that aims to bring "addiction out of the dark."
"By raising awareness, we can help to end the stigma that families affected by substance-use issues experience," says Giuseppe Ganci, festival director and board chair, Recovery Day BC Society. "We have a community of people in recovery who come together year after year to make sure that recovery is talked about. There is power in our voices."
It started a decade ago with an inaugural mental health and addiction recovery day that drew together people impacted by substance-use issues. Over time, the annual event grew in size and complexity, attracting more and more sponsors, partners and visitors alike.
"This success story reflects a growing awareness about addiction and mental health challenges," says Ganci, who served on the first Canadian Recovery Day Committee in 2011 and took a leadership role from 2016 on, helping to turn the event into a street festival that is expected to attract an audience of over 75,000 this Sept. 10.
"Ten years ago, it was hard to get people to 'recover out loud,'" he recalls. "There was a lot of stigma associated with addiction and recovery."
​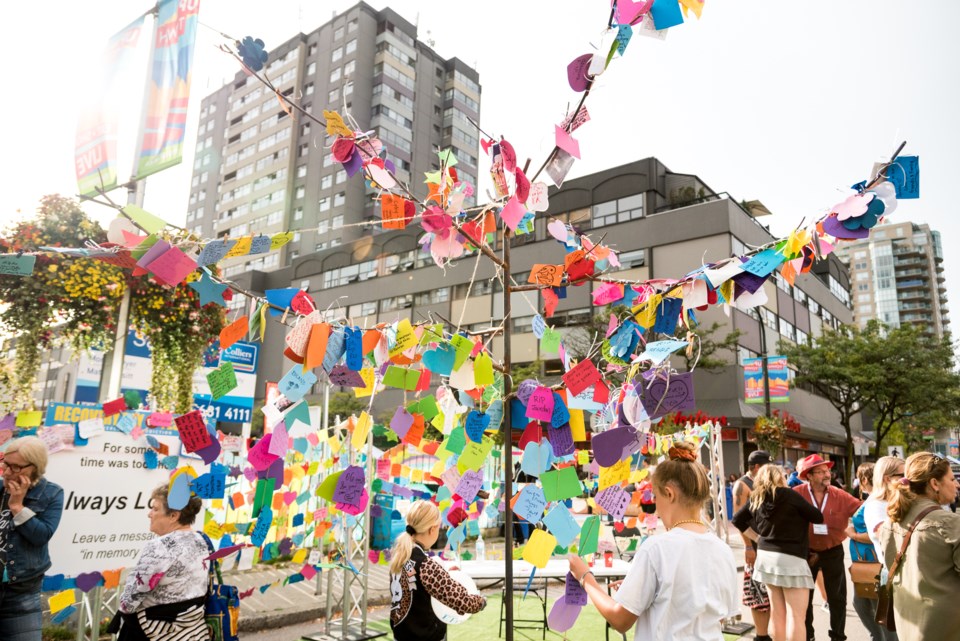 ​Attitudes have shifted over time due to commitments from society and workplaces to taking a more caring and inclusive approach. Yet, more effort is needed—especially in light of the ongoing overdose crisis—to change the perception of what addiction and recovery can look like, explains Ganci, who believes "sharing and celebrating success stories of overcoming addiction can create understanding as well as inspire others.
"People with substance-use issues often feel that no one understands them, that there's no way out. But when you see thousands of people gathering on Recovery Day, that's proof that there is support," Ganci adds.
"You see people living free from active addiction. You can meet service providers and find out what they offer, and, you can make a personal choice to get well."
​
This year's list of participants in the event's Healthcare Information Fair illustrates a change in the value assigned to addiction and mental health support. "We're expecting 150 health and wellness booths, a noticeable difference from the 20 services that were represented 10 years ago. We now realise that there are many pathways to recovery, and we need to connect people to the information that can allow them to make healthy choices," Ganci says.
Beyond sending the message that "recovery is possible and sustainable," the event is a chance for people in recovery, their families, friends and allies as well as community members to come celebrate. "Recovery Day is fun. It brings people together to hear good music in an alcohol- and substance-free environment. Over the years, we've attracted some great performers, and this year is no exception," Ganci explains.
That's right, the upcoming gathering boasts a lineup of renowned artists.
​Musical acts on four stages include children's performer Fred Penner, rock band legend Tom Cochrane, the First Nation hip hop duo Snotty Nose Rez Kids, and electro-soul and hip hop band Busty and the Bass – along with 12 more local performers.
Other highlights include street performers, a kids' zone with many free activities, food trucks and an overdose memorial. "We cater to a curious and sober audience, including those with lived substance-use experience who may not attend other events that revolve around beer gardens," notes Ganci. "The gathering is also part of our community-building efforts, since we know how important community is to healthy living."
He says that festivalgoers show up to enjoy music and attractions and learn about recovery and send a strong signal of support to the recovery community. "We want to extend a big thank you to all our supporters. We're able to organize such a large-scale event due, in part, to the support from the City of New Westminster, the BC government and other sponsors."